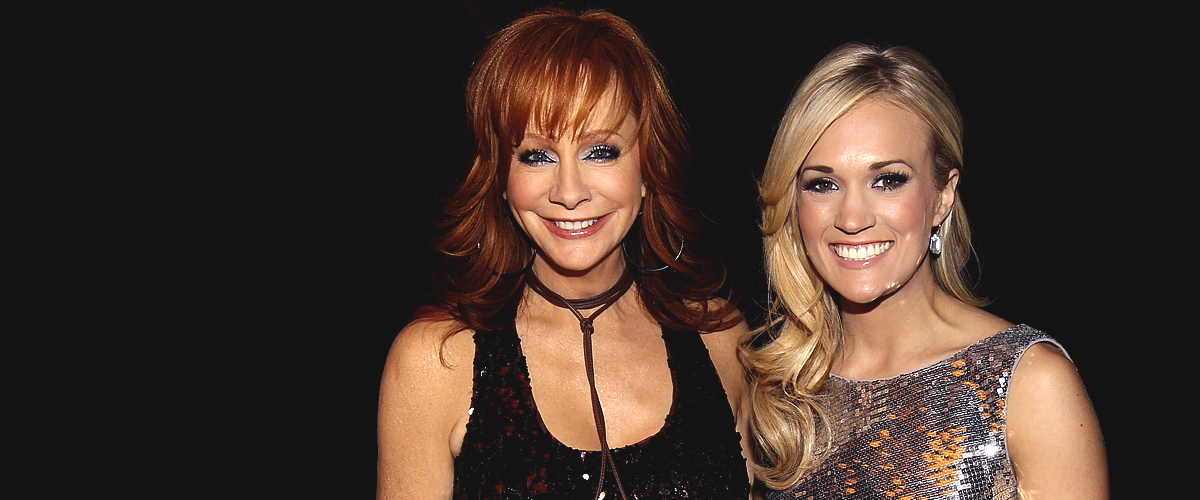 Getty Images
Carrie Underwood Points to Reba McEntire as a Legend Who 'Shows the Rest of Us How It Should Be Done'

Carrie Underwood said Reba McEntire has shown her how to change her clothes hundreds of times in an interview about the legendary singer.
Artist of the Year Carrie Underwood knows that sometimes, things are best left to the professionals. Luckily, the country music arena is big enough for newcomers and veterans alike.
Underwood, 36, praised fellow singer Reba McEntire for not just still being in the game, but for how she helped her. The 64-year-old will receive the Artist of a Lifetime award at the CMTs. The interview is below.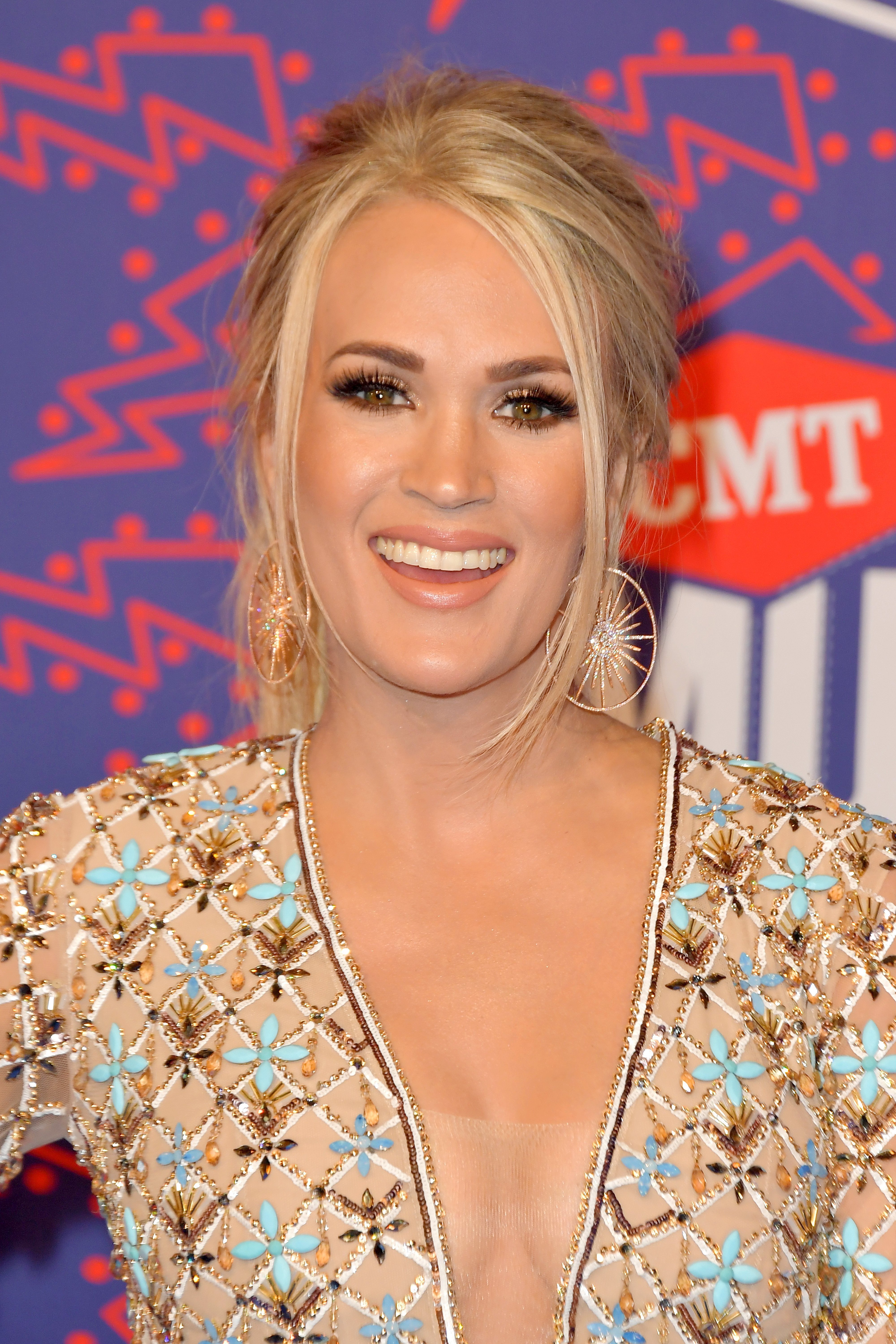 Carrie Underwood at the 2019 CMT Music Awards at Bridgestone Arena on June 05, 2019 in Nashville, Tennessee | Photo: Getty Images
Respect for the red-haired legend
In an interview from CMT, Underwood went over the similarities she shares with "Fancy" singer McEntire, whom she's gotten to spend a lot of time with over the years.
The "Before He Cheats" singer noted how they're both "country, small-town girls from Oklahoma." She then pointed out that McEntire is "a professional at everything she does."
While we're sure Underwood is also mature with her career interactions, she may not be as adept at changing her clothes in the most efficient way. McEntire showed her tons of times how to do so.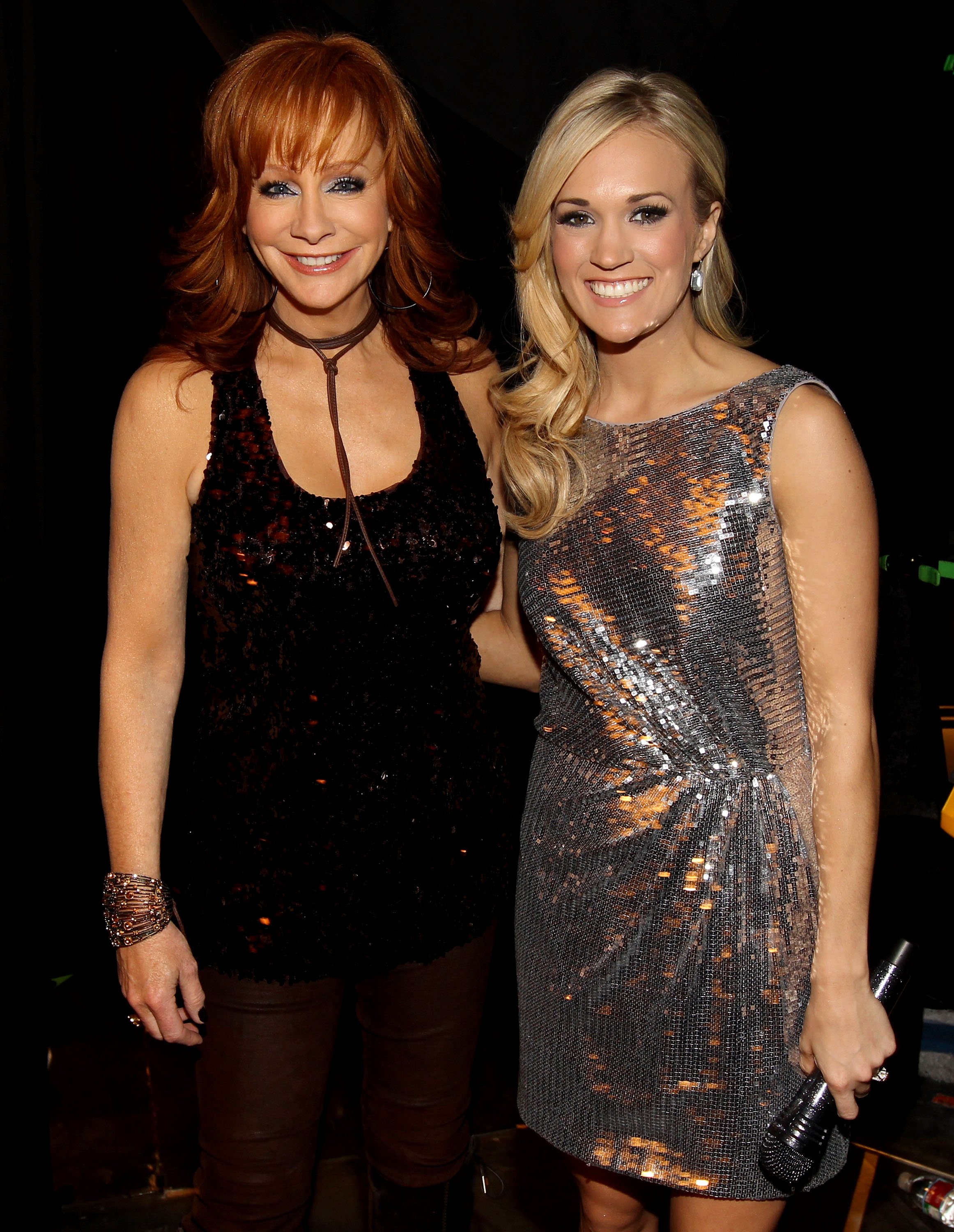 Reba McEntire and Carrie Underwood attend the Last Rodeo Show in Las Vegas, Nevada on April 19, 2010 | Photo: Getty Images
The "Love Wins" singer also said that McEntire always displays "poise and class." Over the years, the fiery red-haired singer has cemented her position as one of the legends in country music.
Each one teach one
From "acting to number ones to huge tours... and she's done it all with grace," Underwood explained. She herself has only appeared in four films according to her IMDb.
She finished: "[Reba McEntire] just shows the rest of us how it should be done." This year though, Underwood might have to show McEntire a thing or two when the pair team up along with Dolly Parton to co-host the CMA Awards in November.
Underwood has hosted the awards show 11 times so far, usually alongside Brad Paisley who will be missing in action this year. She looks forward to the switch up.
She said:
"I feel like the three of us love what we do so much, and we love country music, and it means something, I feel like, to have us up there on that stage kind of driving the bus for the evening and setting the tone."
Via social media, Underwood further expressed her excitement at hosting the CMA with McEntire and Parton. The event is set to air on November 13. Her plan is simply to "make Country Music proud."
Carrie Underwood's come-up from "American Idol"
In another interview, Underwood reiterated how legends like her two co-hosts taught her so much about being a celebrity and performing. She believes that the women in country are the "backbone" of the genre.
Underwood's beginnings were different from older artists, however. She began her reign when she won "American Idol" in 2005. Soon after, songs like "Wasted" and "Jesus, Take the Wheel" became hits.
The "Southbound" singer was inducted into the Grand Ole Opry in 2010. In recent years, she's expanded her business avenues to include a fitness clothing line named CALIA.
Brad Paisley and Carrie Underwood perform at the 52nd annual CMA Awards in Nashville, Tennesee on November 14, 2018 | Photo: Getty Images
In her personal life, Underwood has been married to Mike Fisher since 2010, They share two sons, Jacob Bryan Fisher, eight months, and Isaiah Michael Fisher, four.
Reba McEntire is among the greats
Meanwhile, McEntire will join names like Merle Haggard, Loretta Lynn, Kenny Rogers, and Shania Twain as a lifetime honoree. The "Does He Love You" singer has come a long way.
McEntire began singing when she was just a child. She was part of a musical sibling group and played the guitar. Her small-town life included a home cattle ranch and rodeo competitions.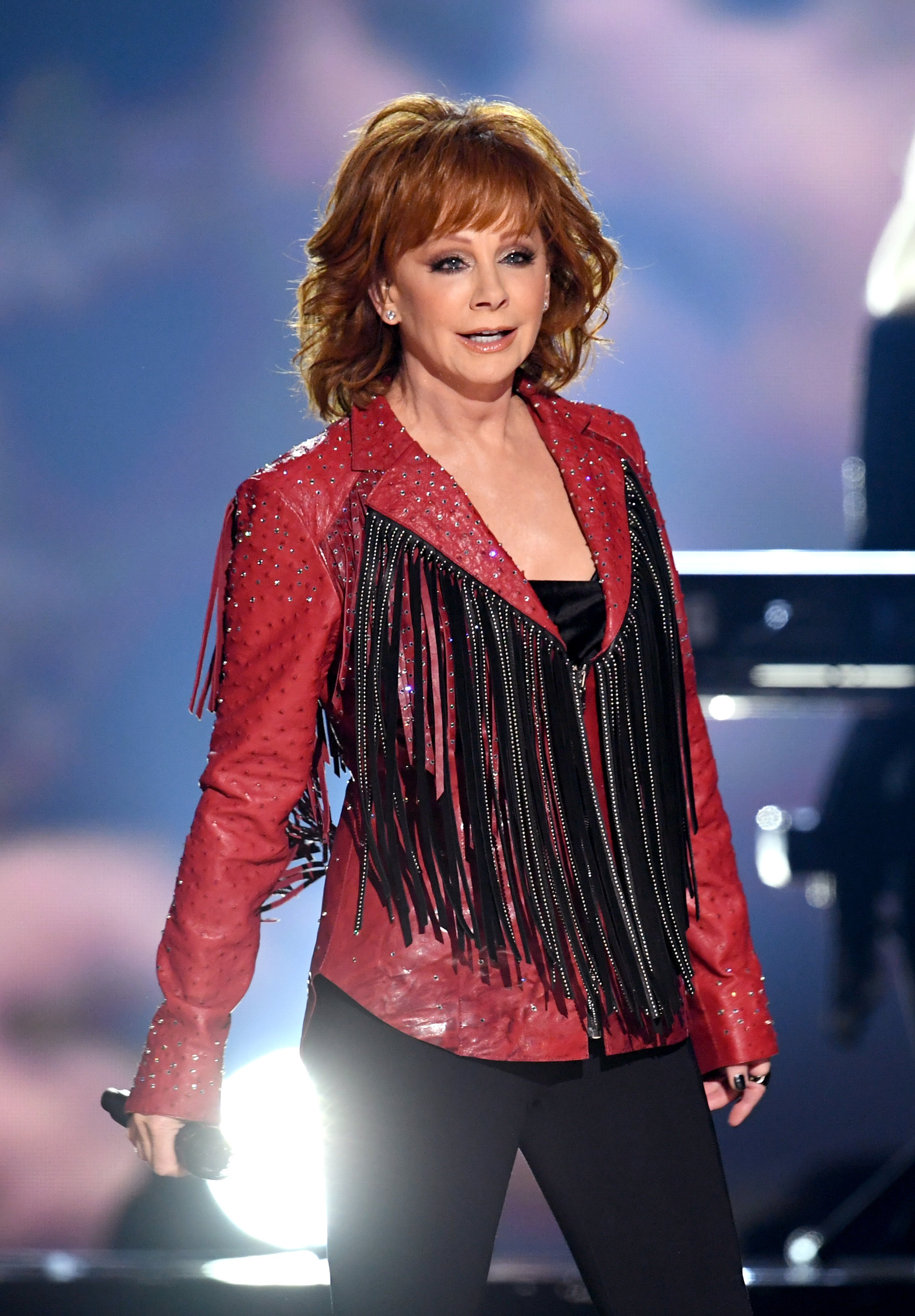 Reba McEntire performs at the 54th Academy of Country Music Awards in Las Vegas, Nevada on April 7, 2019 | Photo: Getty Images
It was at one of these events that McEntire got her big break. She was tasked with singing the National Anthem in 1974 and when Red Steagall heard her, she eventually got a record deal.
Now, the singer boasts 40 number one hits, over 85 million records sales and 28 albums that went platinum. She still has a cattle ranch, but now she also has a lot of a whole different type of wealth.
Please fill in your e-mail so we can share with you our top stories!