The Blast: R Kelly Accused of Blackmail and Sending Threatening Letters to His Alleged Victims
Court documents reveal that R. Kelly is currently being accused of sending threatening blackmail letters to his alleged victims despite being in jail. 
Prosecutors recently made it clear that they are against Kelly being released on bond, as the alleged child molester has been trying to get out of jail for months. Hoping to be released, he argued with the court that he is no flight risk and poses no threat if released.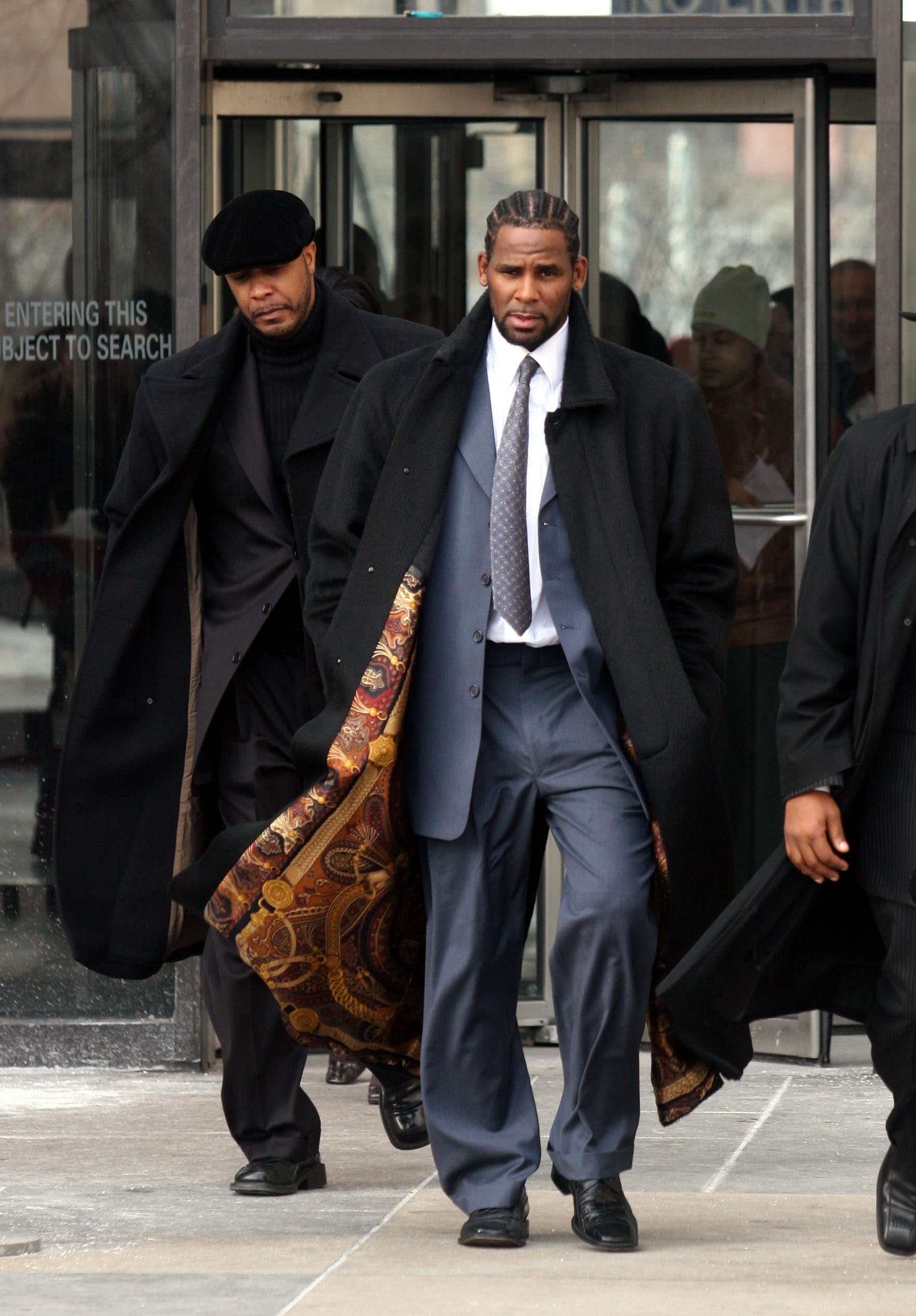 A Disclosed Blackmail Letter
However, prosecutors are wary of letting him go, as he has a history of trying to silence alleged victims. Now, it turns out he's been giving out typewritten letters, threatening to release compromising and potentially embarrassing photographs of the victim if she pursued her civil lawsuit against him. 
"The letter sent, which was provided to the defense as part of the government's discovery includes certain photographs and screen shots of text message exchanges between the defendant and Jane Doe #5 taken from the defendant's phone."
A History of Blackmail
Throughout the investigation, prosecutors spoke to multiple women about his history of coercing women to write letters that contained false allegations, so that the defendant could use them as blackmail. 
"Multiple witnesses have reported that the defendant directed them to write these embarrassing and false letters and the similarities among the accounts by multiple witnesses lends credence to their accounts."
Living in Solitary Confinement
Recently, it was revealed that R. Kelly is currently in solitary confinement after he refused to take a cellmate. He's been requesting to be released on bail, but due to the new evidence pouring in about his history of blackmailing his victims. 
He is currently being held without bail on a 13-count indictment in Chicago, which includes child pornography charges. Aside from these, he was indicted on 10 counts of aggravated criminal sexual abuse towards four women, and the Cook County prosecutors slammed him with 11 new sexual assault charges three months later. 
In August, he was also charged with prostitution and solicitation in Minnesota for allegedly asking a minor to dance with him in 2001 in exchange for $200.