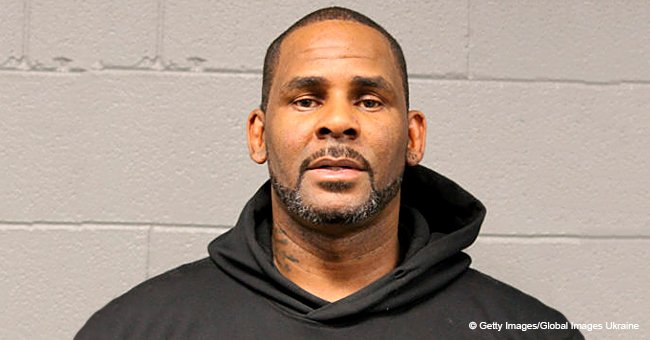 R. Kelly Surrenders to Chicago Police after Being Indicted on Criminal Sexual Abuse Charges

R. Kelly surrendered to authorities after being charged for sexually abusing four women. "it's over" according to a prosecuting lawyer after his indictment.
R. Kelly is now under police custody after he surrendered this weekend following his indictment on charges of sexual abuse.
DETAILS SURROUNDING HIS SURRENDER
On Friday, the 52-year-old singer was charged by Cook County prosecutors with a total of 10 counts of aggravated criminal sexual abuse towards four women, three of whom were minors at the time the acts were performed between 1998 and 2010. The names of the women were withheld in the indictment and were instead referred to by their initials.
That evening at around 8:15 pm, Kelly surrendered himself to authorities of the Central District police station at 18th and State streets. He was wearing a bright blue puffer jacket and surrounded by his entourage as well as reporters and photographers who've been following this high-profile case since its rebirth earlier this year.
A LOOK BACK AT A PREVIOUS TRIAL HE FACED MORE THAN A DECADE AGO
Back in 2008, Kelly was acquitted in a child pornography trial which stemmed from his alleged sexual abuse of a 13-year-old girl who appeared in a graphic video with him. Prosecutors had a difficult time proving Kelly's guilt because the girl in the video denied her participation in it and refused to testify in court. There was also doubt over whether the man in the video was Kelly due to a mole that the singer had on his back that wasn't appearing on the video.
THE REBIRTH OF SEXUAL ASSAULT ALLEGATIONS
More than a decade later, Kelly's controversial sexual exploits saw light again after the release of the documentary, "Surviving R. Kelly" at the start of this year. The six-part series featured several women accusing the singer of sexually abusing them, many of whom were minors at the time the abuses were made. He was also depicted as the perpetrator of a sex cult which manipulated women into bending into his ways. More women came forward after the series was aired fueling further suspicions over the embattled singer.
Kelly's current charges come in the heels of reports that a VHS tape allegedly surfaced featuring the singer engaged in sexual acts with a 14-year-old girl. The 40-minute clip was reportedly submitted by high-profile attorney Michael Avenatti to Cook County State's Attorney Kim Foxx who found the allegations against Kelly in the "Surviving R. Kelly" documentary "deeply, deeply disturbing."
After Kelly's indictment, Avenatti tweeted "It's over" and added,
"After 25 years of serial sexual abuse and assault of underage girls, the day of reckoning for R Kelly has arrived."
KELLY'S LAWYER'S STATEMENT AFTER HIS SURRENDER
Meanwhile, in response to Kelly's arrest, his lawyer, Steven Greenberg said, "I think all the women are lying." He has maintained his client's innocence in the past saying the singer was unaware that his alleged victims were underage.
"Unfortunately the state's attorney has now succumbed to public pressure. Mr. Kelly is strong, he's got a lot of support and he's going to be vindicated on all these charges," he added.
IMPLICATIONS OF KELLY'S CHARGES
Kelly's charges are classified as a Class 2 felony which could earn a sentence of 3-7 years per charge but may be subject to probation. He had a no-bail status upon his arrest but a bond hearing on Saturday set his bail at $1 million ($250k for each of his victims). He was required to pay a 10% deposit of $100k to be released.
However, as of Sunday, Kelly reportedly remained in custody after he failed to come up with the money. His lawyer claims he doesn't have that kind of money "sitting in the bank" and will need time to get his funds together. He also reportedly owes over $169k in back payments for child support.
Please fill in your e-mail so we can share with you our top stories!