Angelina Jolie's Daughter Zahara Rocks Natural Curls & Versace Gown at the 'Maleficent' Premiere
Angelina Jolie's daughter Zahara flaunted her natural curls and a Versace gown at the Rome premiere of "Maleficent: Mistress of Evil." 
Angelina Jolie has been traveling the world with her children for a project that's extra close to her heart. Now that "Maleficent: Mistress of Evil" is set to hit theaters around the world very soon, she's been promoting it in different parts of the globe. 
For the European premiere of the movie which they had in Rome, Angelina was joined by two of her daughters. It was a family affair. as Shiloh, 13, and Zahara, 14, accompanied her during the event.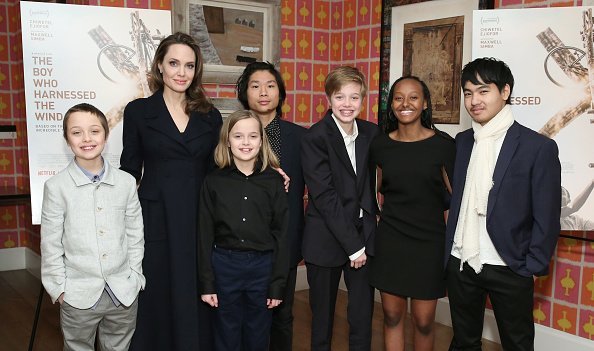 Gorgeous Tribute Outfits
Jolie donned a gorgeous sequined Versace gown to honor the late Versace designer and taylor, Luigi Massi. The dress worn by Jolie was one of his favorite designs that he created before he passed on April 2, age 56. 
Like her mom, Zahara also donned a dress by the brand, this time one of their halter gowns, as she flaunted her natural curls. 
Meanwhile, Shiloh also coordinated with a similar color palette than the rest of her family, wearing a metallic embellished bomber jacket with matching trousers and sneakers.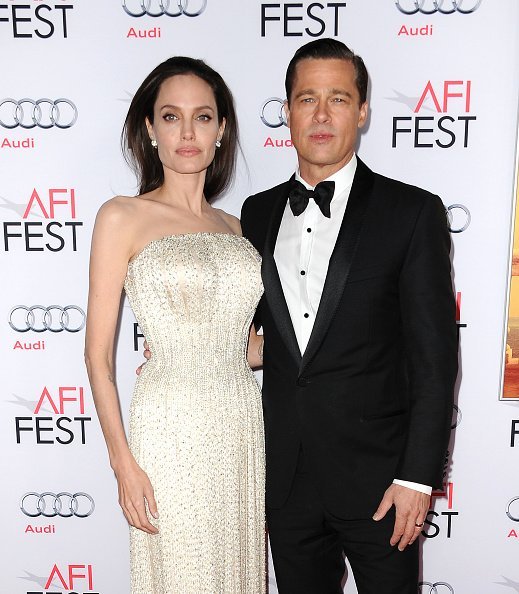 Traveling the World with Kids
Only Zahara and Shiloh made it to the Rome premiere, while Knox, Pax, and Vivienne were also there in the Los Angeles red carpet premiere with their mom. Maddox, who is currently studying in South Korea, joined the Tokyo premiere. 
Now that Maddox is in college, Angelina made sure to express how proud she is. After being spotted visiting several universities in South Korea, Maddox chose to study biochemistry at Yonsei University in Seoul.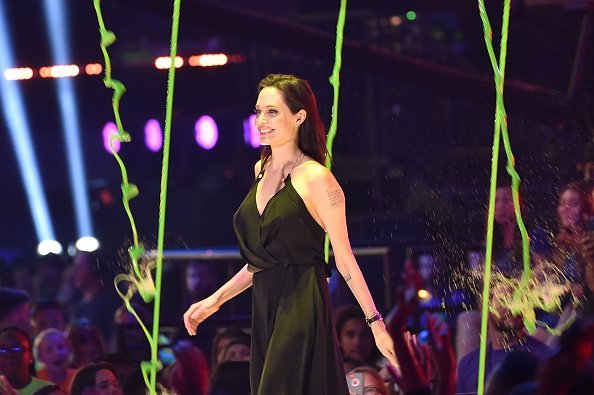 Maddox's University Across the Globe
Jolie said during the D23 Expo in Anaheim, California, that leaving Maddox in South Korea was one of the hardest things she had to do. 
Jolie was accompanied by five of her six children: Pax, 15, Zahara, 14, Shiloh, 13, and 11-year-old twins Vivienne and Knox. Maddox, 18, often attends premieres as well, but he missed this one because he's attending college in South Korea. https://t.co/us6qaKQr87

— USA TODAY (@USATODAY) October 1, 2019
"I had the big glasses, and the amount of times I turned and waved. I do know it was the one moment in my life I think I turned around six times before the airport just…And he sweetly stayed and kept waving, knowing that I was going to keep turning around. You could feel he knew he couldn't leave."  
Angelina Jolie strikes a pose with co-star Michelle Pfeiffer as she's joined by her daughters Zahara and Shiloh at the Maleficent: Mistress Of Evil premiere in Rome https://t.co/RZEILIAbkP

— Daily Mail Celebrity (@DailyMailCeleb) October 8, 2019
In total, Angelina shares five kids with her ex-husband, Brad Pitt: Pax, 15, Zahara, 14, Shiloh, 12, and twins, Knox and Vivienne, 10. Jolie also adopted her first child, Maddox, who is now 18-years-old.