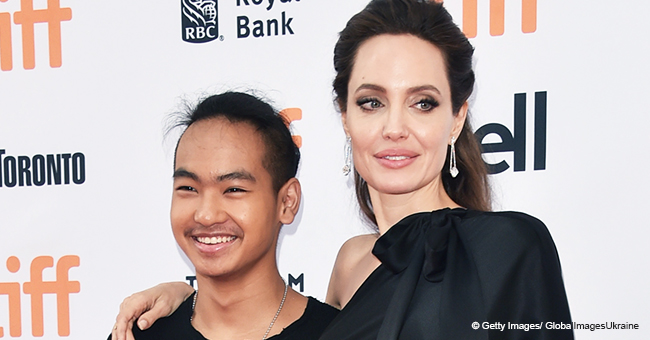 Angelina Jolie Is 'Nothing but Proud' of Her Son Maddox as He'll Go to College This Fall
Angelina Jolie is set to let her first child, Maddox, go to college. With a smile written all over her face, she declared it and shed light on it.
The Hollywood actress, Angelina Jolie spoke about it to PEOPLE; she said she is nothing but proud and looked forward to all he would do. However, the college he wants to go hasn't been divulged.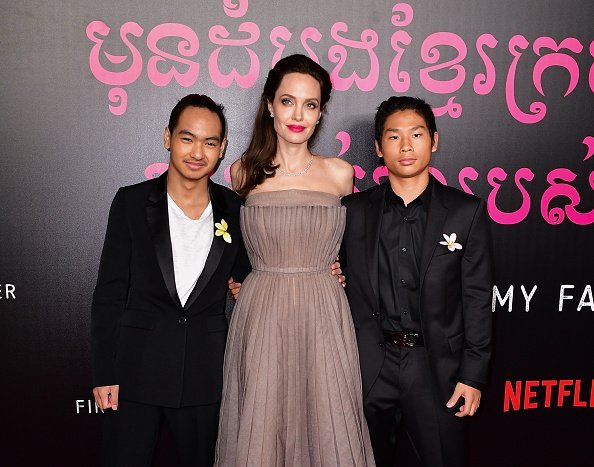 Angelina Jolie and her sons at the New York premiere of 'First They Killed My Father' | Photo: Getty Images
Both mother and son were seen visiting several universities in South Korea from which campuses in Seoul was among. This gave people a clue that the guy is probably planning on studying in any of those universities.
Angelina Jolie, apart from being an actress, is also an activist against sexual violence shielding under the Preventing Sexual Violence Initiative (PSVI). She's also a member of the United Nations High Commissioner for Refugee (UNHCR) by which she was assigned the mission to represent the association in South Korea.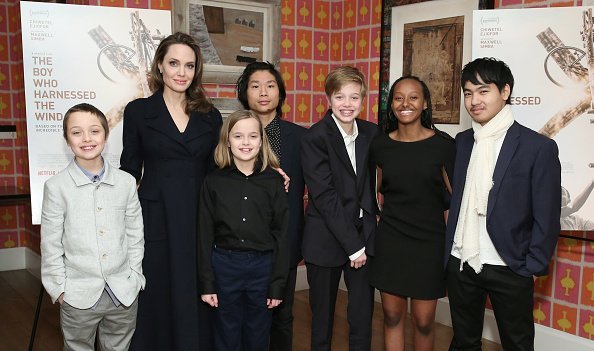 Angelina Jolie with her kids posing for a photo | Photo: Getty Images
Angelina has six kids. Five of them, Pax, 15 years old, Zahara 14, Shiloh, 12, and twins Knox and Vivienne, 10, have their father to be Brad Pitt, who's now her ex-husband. Maddox whose age is 17 might end up studying in South Korea or New York.
That's a conjecture from PEOPLE, after sighting the lad touring New York University with mother. In 2017, it was doubted by people if any of the kids would attend college because it was like they made the schooling to be home-based allowing the kids learn both arithmetic, reading, learning of several languages and musical instrument all at home.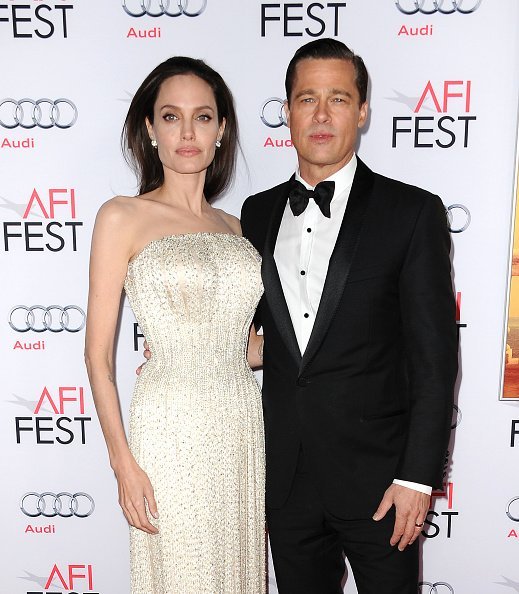 Angelina Jolie and Brad Pitt posing for a photo | Photo: Getty Images
The news of Jolie letting her son go to college came as a surprise. She and her husband Brad Pitt didn't go to college. They met when starring in the movie. Mr.and Mrs. Smith." Brad Pitt and Jolie married in 2014, but they'd been dating since 2005. The couple eventually broke up in 2016.
Jolie starred in the movie by Disney: "The Maleficent: Mistress of Evil" which is the sequel to the blockbuster film of 2014 and is to be premiered on October, 18.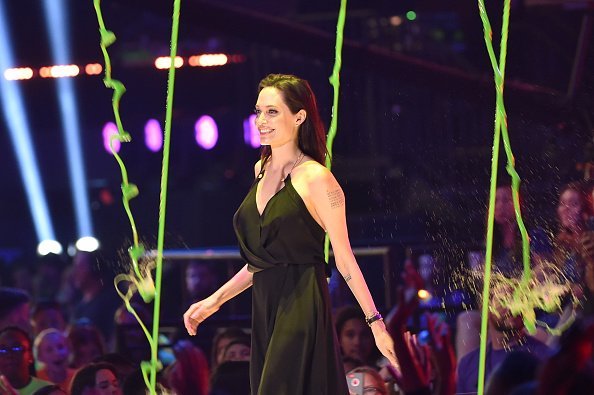 Actress Angelina Jolie accepts award at the Nickelodeon's Kids' Choice Awards | Photo: Getty Images
She is happy with the role she played in the movie. "I love my horns," she commented concerning her costume in the movie.
Please fill in your e-mail so we can share with you our top stories!