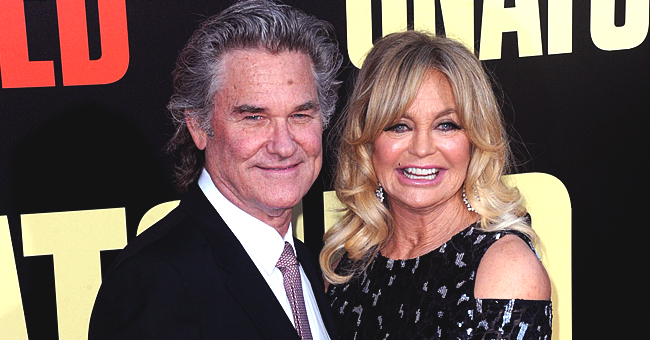 Getty Images
Goldie Hawn & Kurt Russell: Inspiring Story behind the Couple's Enduring Romance
Couples in Hollywood rarely last forever but one of the most iconic couples in Hollywood is proving that it is not impossible to fall in love and have it last.
Goldie Hawn, 73, and Kurt Russell, 68 are by far one of the most long-lasting couples in Hollywood. The famous on-screen duo has been in love for over 35 years.
Though unmarried, and vowing to never tie the knot, they are extremely committed to each other. Here is a look at their epic, three-decade-long love story.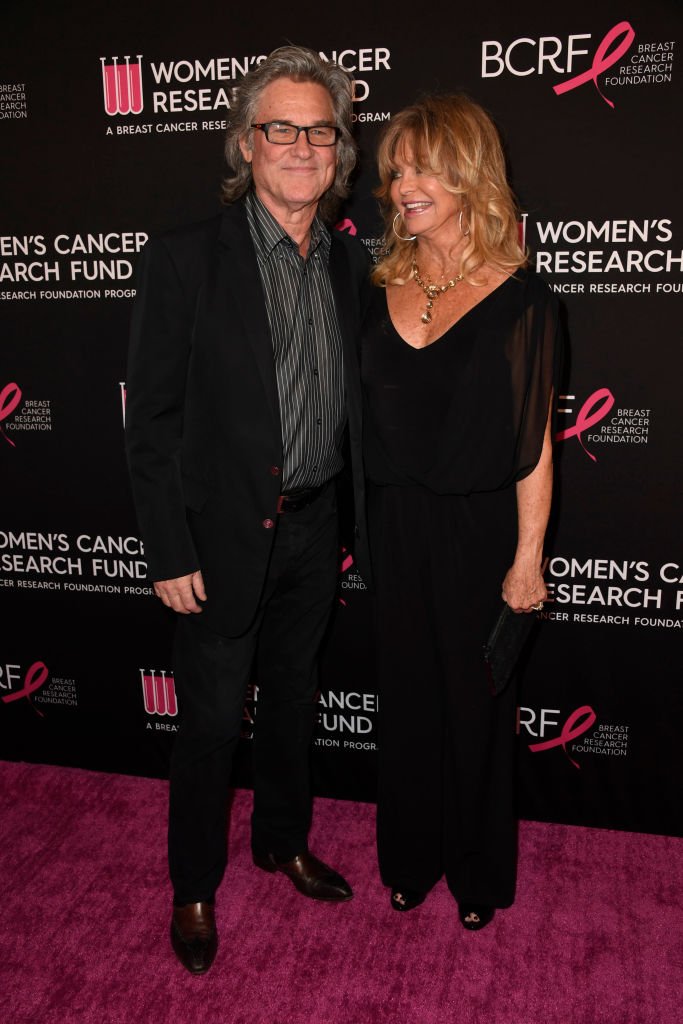 Kurt Russell and Goldie Hawn attend The Women's Cancer Research Fund's An Unforgettable Evening Benefit Gala | Getty Images
1966: First Meeting
Goldie Hawn and Kurt Russell met on the set of a Disney movie. They were working on "The One and Only, Genuine, Original Family Band."
"I was 21 and he was 16," Hawn recalled. "I thought he was adorable, but he was much too young. Then, years later we met up again, and I remembered that I liked him very much when I first met him. We both said we would never go out with another actor so it just shows you never can tell."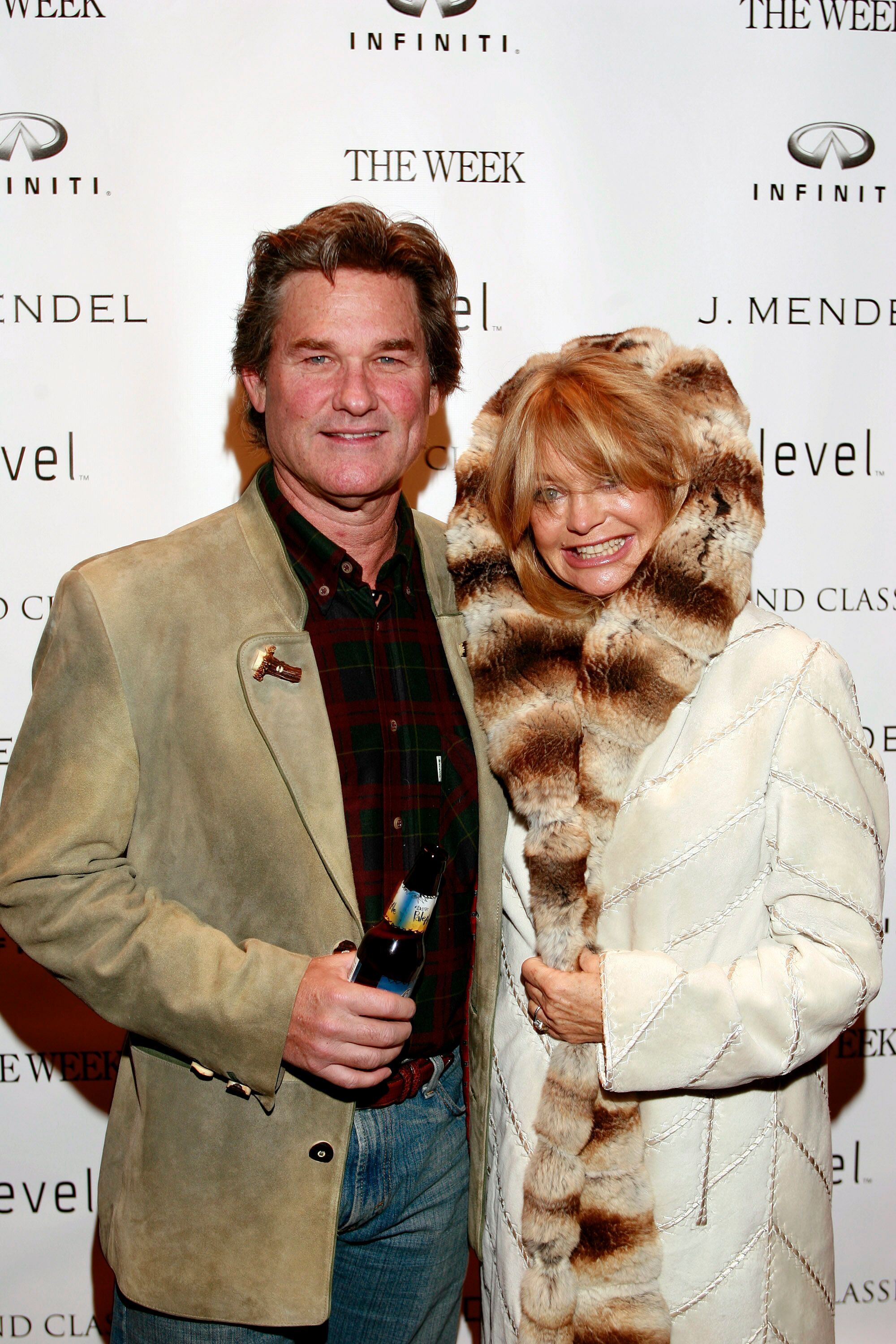 Kurt Russell and actress Goldie Hawn attend the screening of "To Kill a Mockingbird" presented by The Week, J. Mendel and Infinity at The Wheeler Opera House | Getty Images
1983: Russel Won Her Heart
According to reports, Russel used a cheesy pickup line to win over Goldie Hawn. He told her, "Man, you've got a great figure."
"We've kind of met twice," Russell told Conan O'Brien in 2017. "We met in 1966 on a Disney picture. I was 16 and she was a young dancer. It was her first movie. And then the time we got together was 1983 on Swing Shift."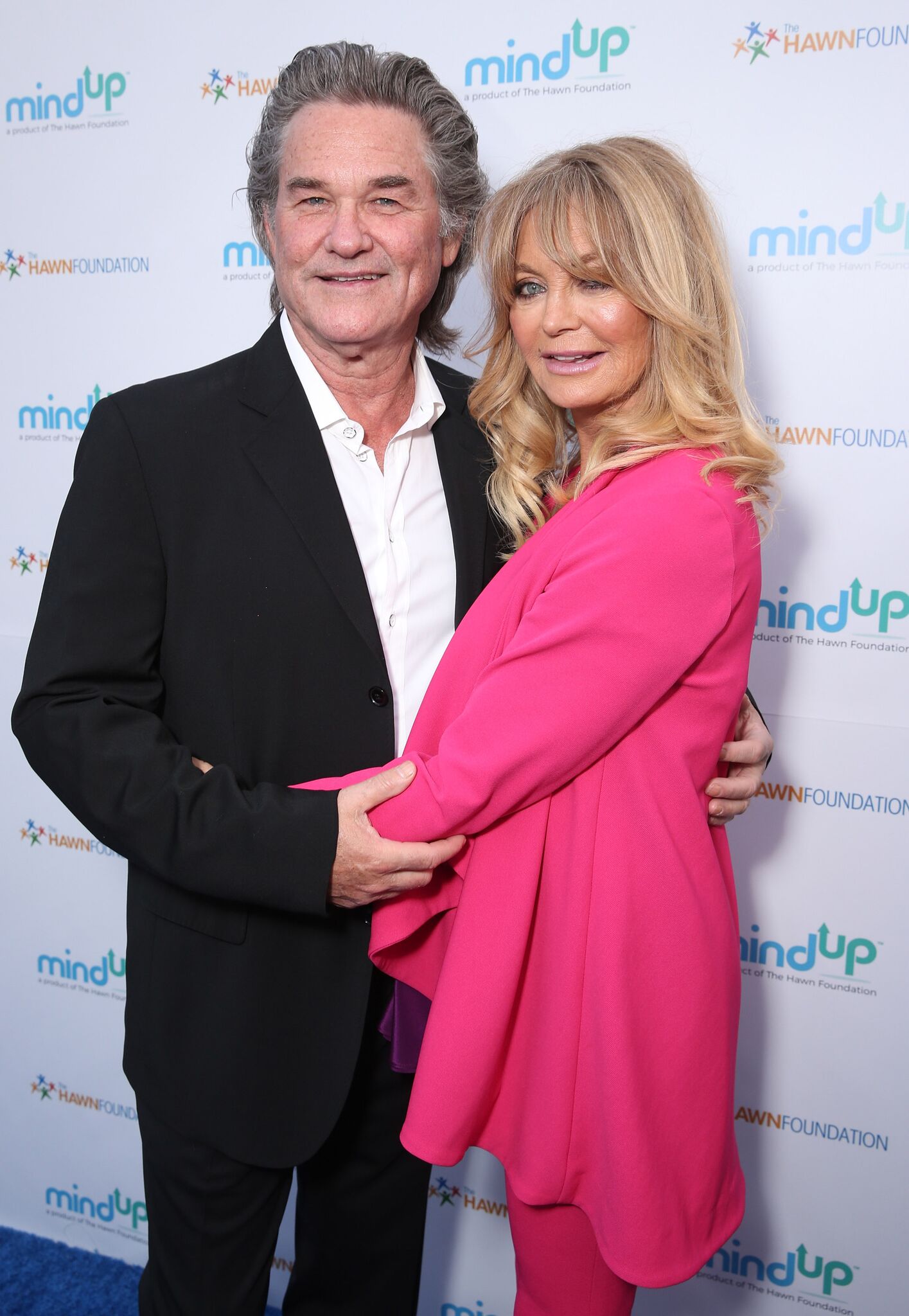 Kurt Russell and Goldie Hawn attend Annual Goldie's Love In For Kids hosted by Goldie Hawn at Ron Burkle's Green Acres Estate | Getty Images
Russell added, "I was severely hungover and I didn't know Goldie at all outside of having worked with her those many years before. I just didn't have in my mind what I was going to see, and she had a great body. So the first thing that came out was, 'Man, you've got a great figure.' It came out quickly and it could've gone wrong, and she said, 'Why thank you.'"
1983: Russell and Hawn went on their first date
While filming "Swing Shift" the pair decided to go out after work. They pretended they were going to practice a dance scene and Russell took Hawn to The Playboy Club.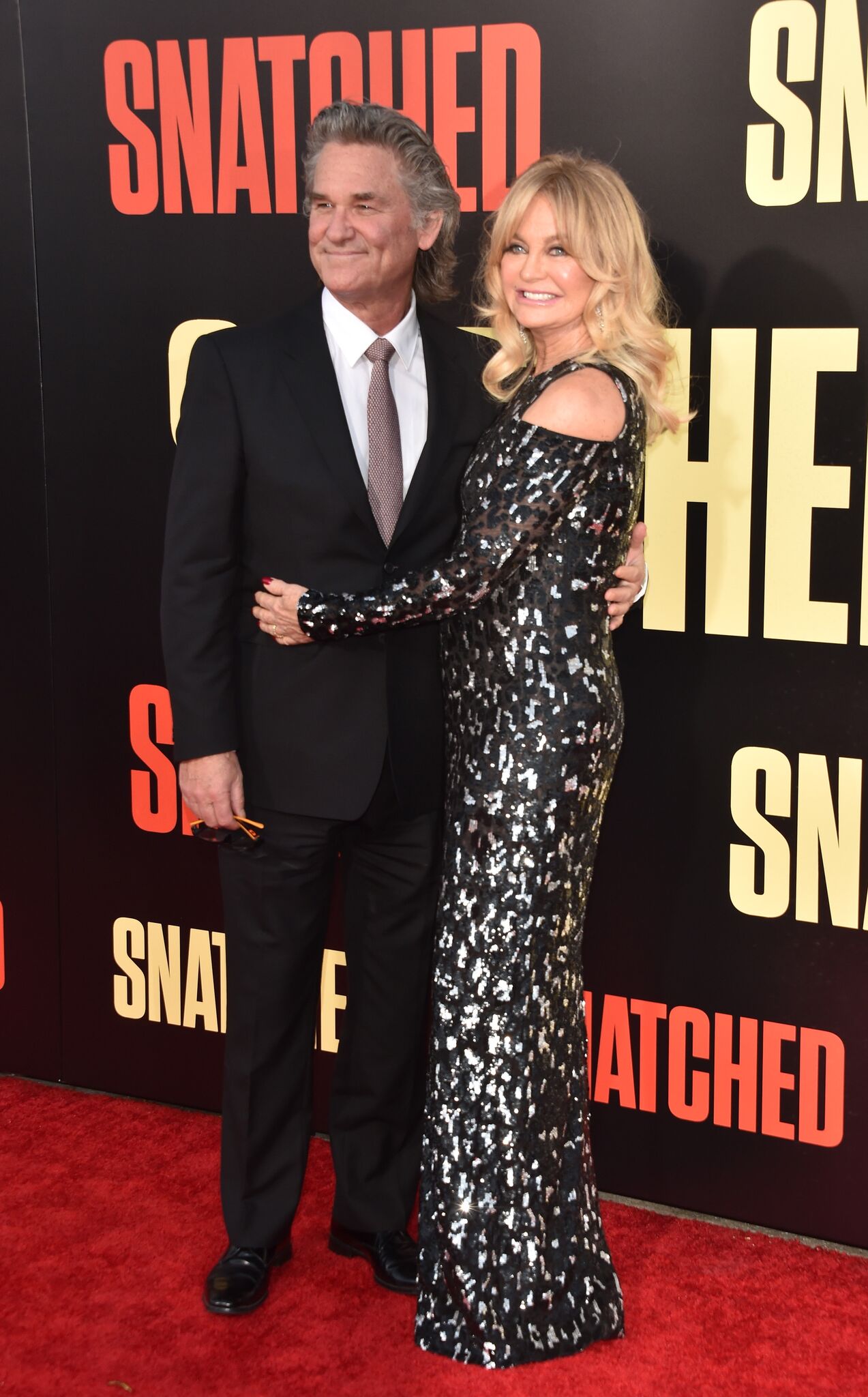 Actors Kurt Russell and Goldie Hawn attend the premiere of 20th Century Fox's "Snatched" | Getty Images
He revealed that they talked for hours before they went to a house Hawn had purchased to renovate. However, since she did not have the key yet, so they broke in.
"We eventually found our way upstairs, looking around at imaginary furniture," Russell said. "We were in the imaginary bedroom when the police walked in because we had to break into the place to get in. That was our first date."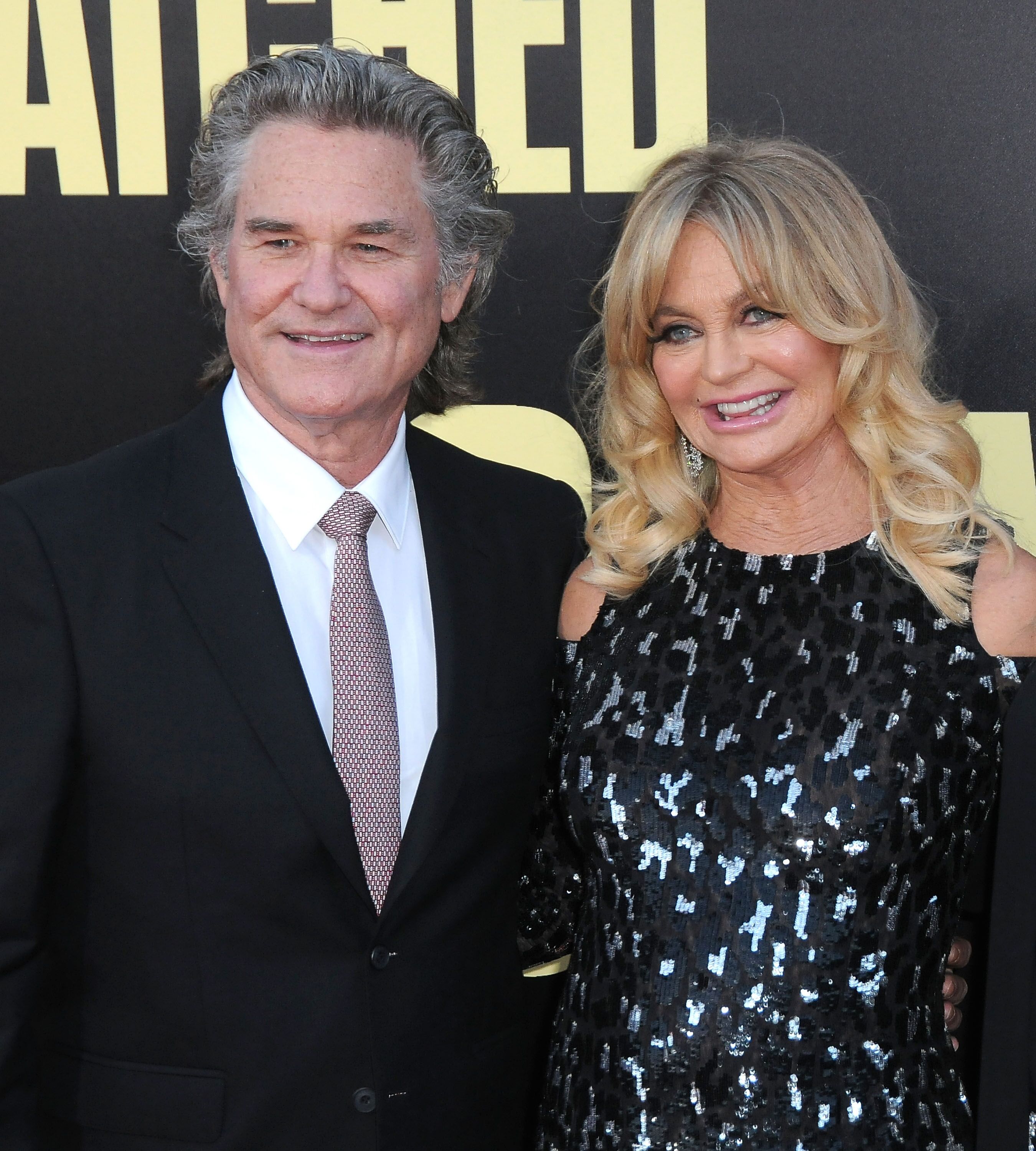 Kurt Russell and actress Goldie Hawn attend premiere of 20th Century Fox's' "Snatched" | Getty Images
1986: Hawn and Russell's son, Wyatt, was born
Before she fell for Russell, Hawn already had two children, Kate Hudson, 40, and Oliver Hudson, 42, with her ex-husband, Bill Hudson. Russell also had a son, Boston Russell, 38, with his ex-wife Susan Hubley.
In 1986, Hawn and Russell welcomed their son, Wyatt Russell, 32. Wyatt followed in their footsteps and is also an actor.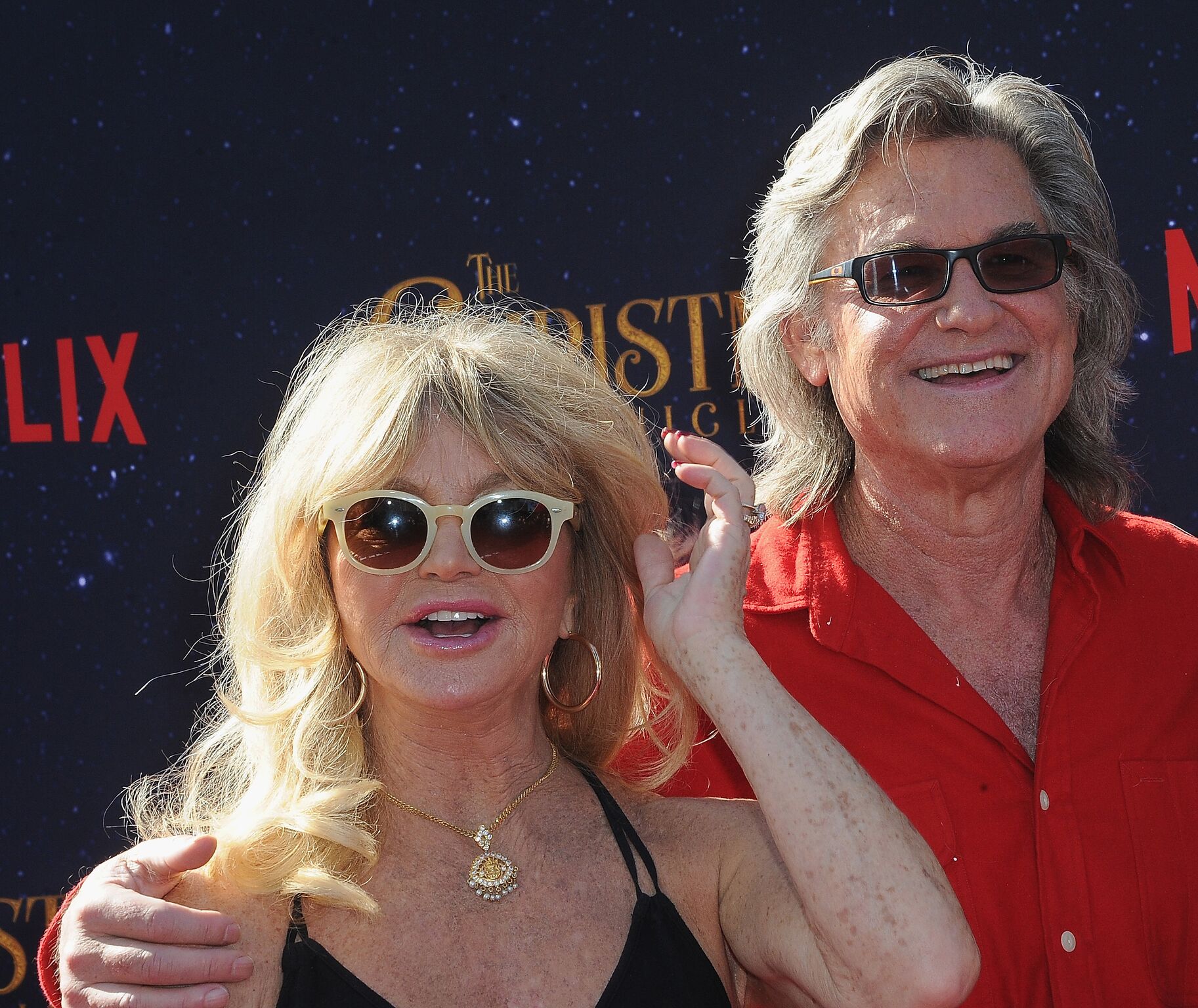 Goldie Hawn and actor Kurt Russell arrive for the Premiere Of Netflix's "The Christmas Chronicles" | Getty Images
1990: Hawn and Russell Vow To Not Marry
The couple is adamant about not walking down the aisle together. They claim that is why their relationship has remained so strong.
"We have done just perfectly without marrying," Hawn explained. "I already feel devoted and isn't that what marriage is supposed to do? So as long as my emotional state is in a state of devotion, honesty, caring, and loving, then we're fine. We have raised our children brilliantly; they are beautiful people. We did a great job there and we didn't have to get married to do that. I like waking up every day and seeing that he is there and knowing that I have a choice. There is really no reason to marry."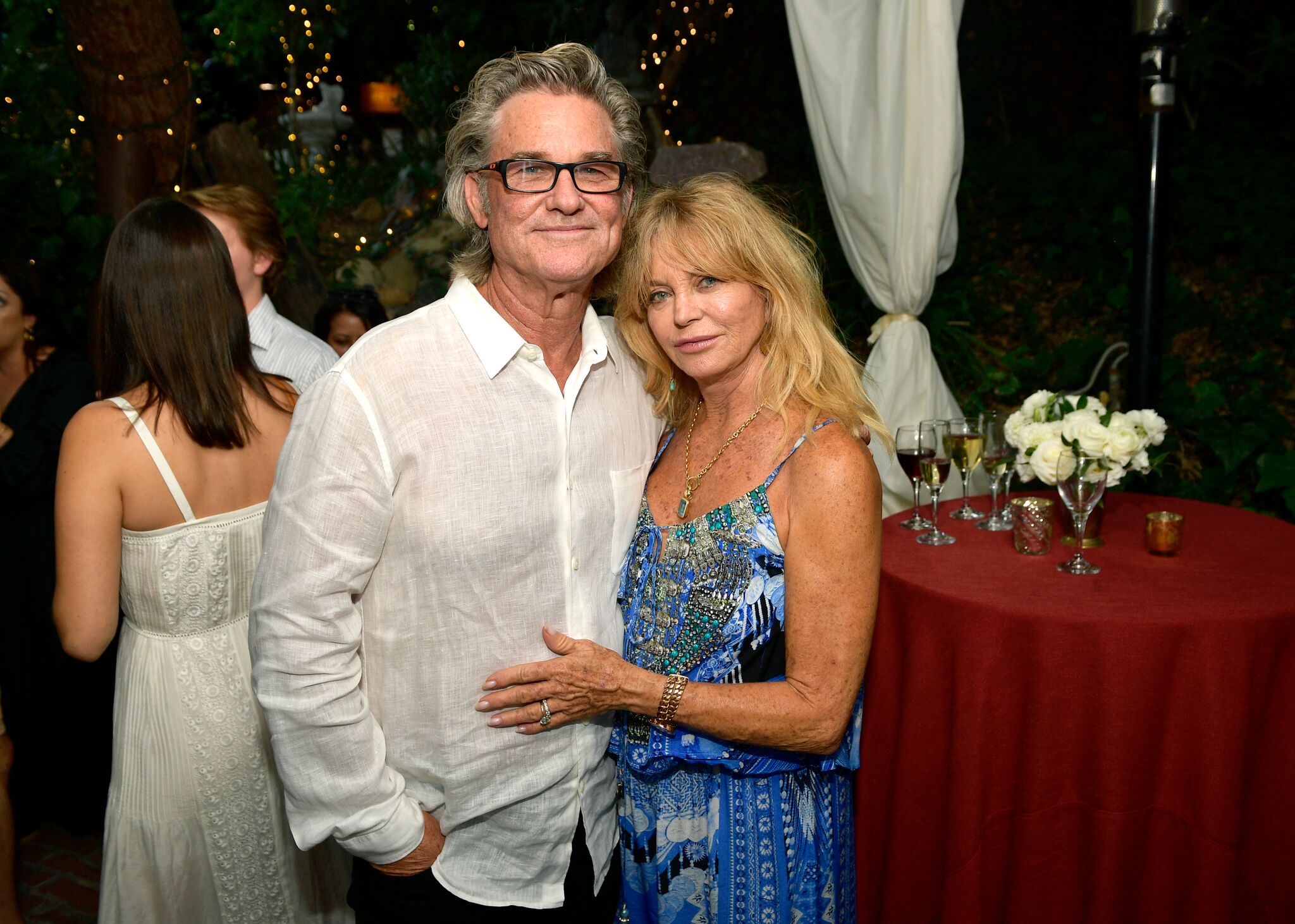 Kurt Russell and Goldie Hawn attend the "Wild Wild Country" Filmmaker Toast at Inn of the Seventh Ray | Getty Images
The Secret To Their Relationship
Hawn claims the secret to their happiness is knowing when they can depend on each other and when they can't. She also explained that "it's important that you are able to hold up your side of the house. I believe that one person can't bear the whole burden because then their shoulders start getting heavy."
"The other part is to stay as sexy as you can and make sure you focus on all of those aspects of a healthy relationship—and sexuality is definitely one of them," added Hawn.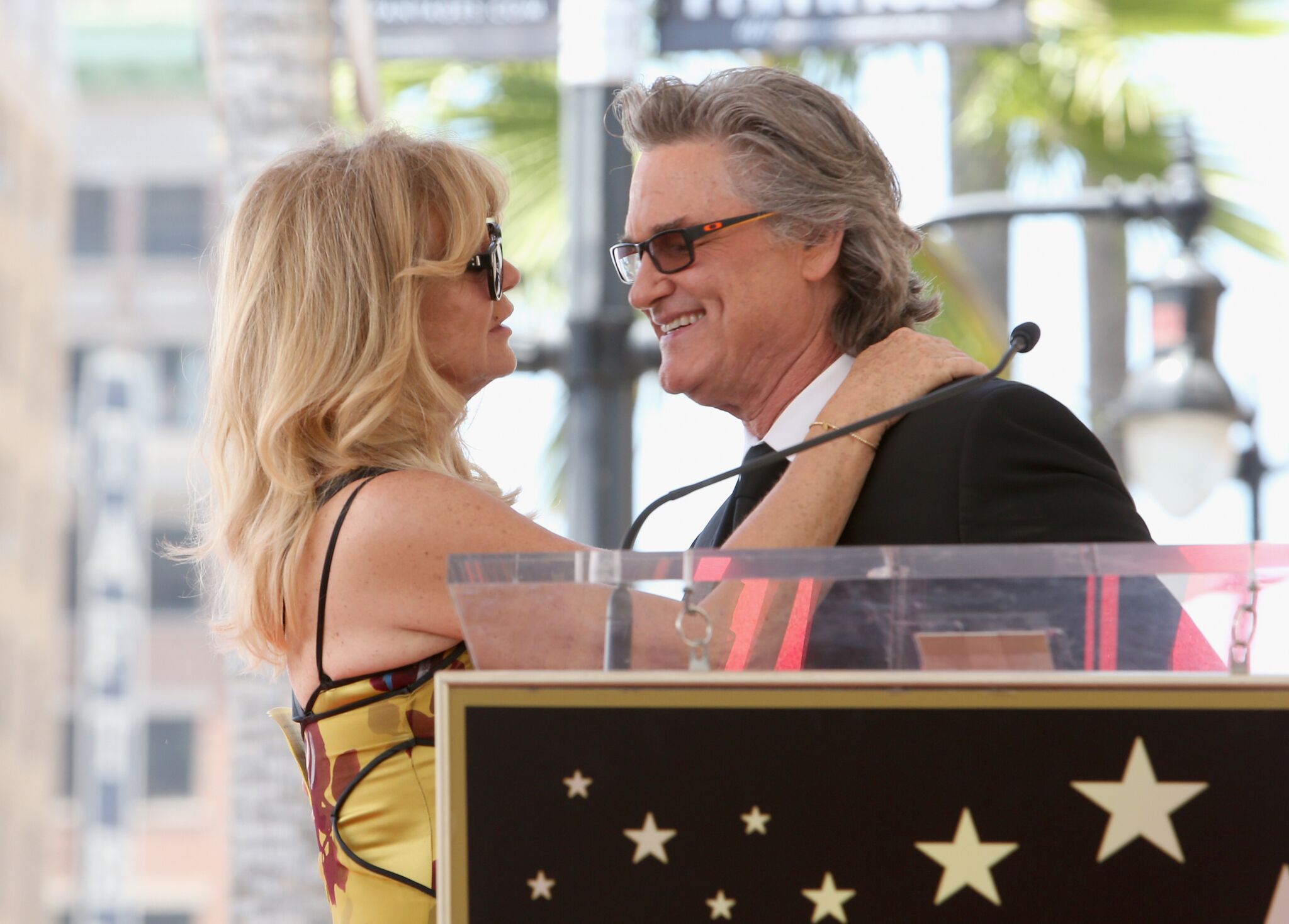 Goldie Hawn and Kurt Russell are honored with a Star On the Hollywood Walk of Fame | Getty Images
"Look, I've said this for 34 years, I don't think Goldie and I, in real terms, are any different than any other couple; we go through all the same things," Russell said. "But the important thing of who the two people are in a relationship is what you have to deal with. There's gonna be ups and downs and sideways and everything else. I just think after 34 years you're gonna have experienced every emotion that you can together."
The pair are now grandparents and were awarded Stars on the Hollywood Walk of Fame together.
Please fill in your e-mail so we can share with you our top stories!