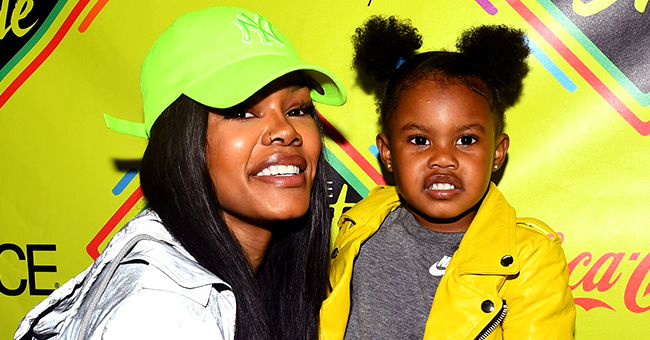 Getty Images
Teyana Taylor's Daughter Junie Strikes a Pose in White T-Shirt & Colorful Pants Next to a Big Dog
Teyana Taylor's daughter Junie showed off her adorable signature post as she stood next to a big black dog.
Baby Junie isn't just fierce, it turns out she's brave, too. With her signature hip-to-the-side pose, she took photos with her pets before leaving for school one day.
Proud of their brave little girl, Teyana shared some pictures on Baby Junie's official Instagram account.
"Me, Basque & Petunia this morning before school!! Hope you're having a good day JuJu Beeeeezzzzzz!!"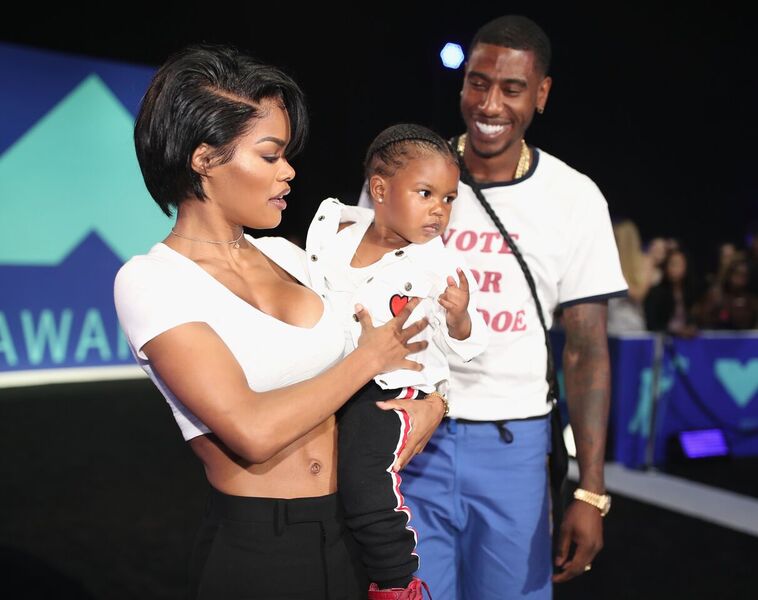 The Shumpert family at a media event | Source: Getty Images/GlobalImagesUkraine
A Young Fashionista
At such a young age, Junie already knows how to strike a pose, and it's something her mom can't seem to understand. Her signature hip-to-the-side pose is straight out of a magazine editorial, and even her mom has been trying to imitate it.
More than once, Teyana and her husband Iman Shumpert have wondered where their little girl got her favorite pose, but nonetheless, she looks good doing it.
While being in front of the camera is something she seems to love, she's also good at being behind the camera. Her latest knack is for photography, and she's quite good at it.
A Girl of Many Talents
Of course, none other than Teyana Taylor herself is the perfect model for Junie, as she became her daughter's muse as she snapped photographs while on the sidewalk.
Crouched down, the little girl held up an iPhone as she took well-angeled pictures of her mom dressed in a black coat and flared pants. Impressed by her daughter's keen eye, Taylor shared the finished products on Instagram.
Her Mom's Official Photographer
It turns out, Teyana has been complaining about how Iman and her friends never take good photos of her, and they all end up blurry. As if to say "don't worry, mom," Junie asked for her phone and started snapping away.
"She heard me complaining to Iman about how my friends even including [Iman] at times can't take pics for [expletive] and how every pic was blurry... she grabbed my phone like 'say less mommy'. She caught them angles too and even had the nerve to get low with it."
With such an adorable little girl, Teyana and Iman Shumpert will definitely have their hands full when she gets older. After all, someone as cute and talented as baby Junie definitely has a lot in store for her in the future.
Please fill in your e-mail so we can share with you our top stories!