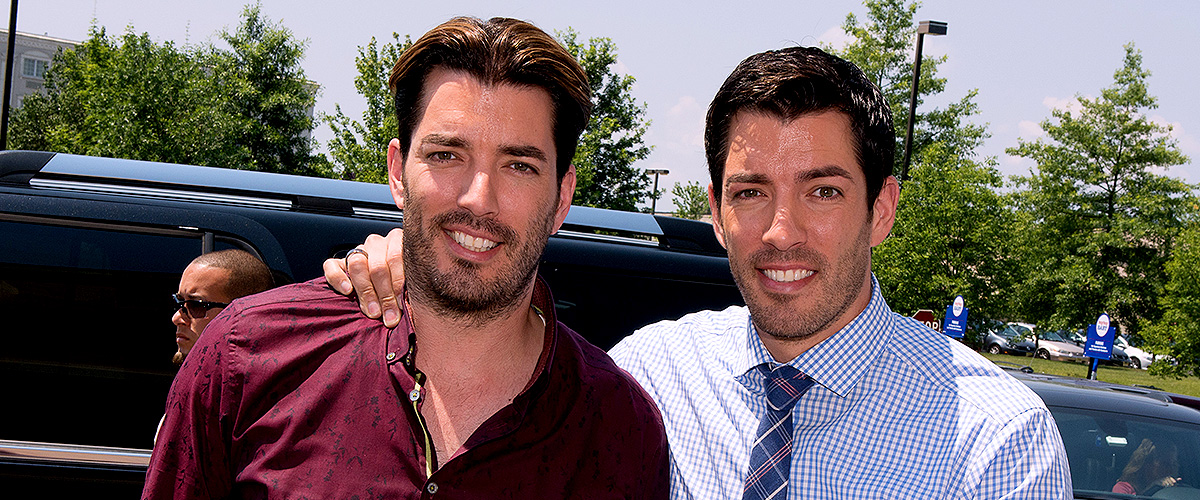 Getty Images
An inside Look at 'Property Brothers' Jonathan and Drew Scott's Las Vegas House

Drew and Jonathan Scott, the twin brothers best known for "Property Brothers," have a beautiful house in Las Vegas, and they are proud to show people around it!
Born in April 1978, the Scott twins are some of the most famous realtors and home renovators in the world. After working hard for several years to get a real estate and a contractor license, they got their show: "Property Brothers."
"Property Brothers"
The series, which premiered in January 2011, shows the duo helping prospective homeowners turn their real estate dreams into reality. Most of the times, Drew and Jonathan have different responsibilities.
In Drew's case, he is usually who scouts houses and negotiates their purchases. Jonathan, on the other hand, is the one who renovates them to fulfill the families' needs and wishes.
They have been working since they were children
During an interview with Smashing Interview Magazine, the identical twins revealed that their first business took place when they were seven years old. They used to make "little decorative coat hangers."
Even at that age, their parents would always encourage them to do something. Jonathan confessed that they were not allowed to sit around and play video games as they always had to do something.
About their parents' approach on life, Drew revealed:
"[Our parents] would always say, 'If you're passionate about something, get out there and get it done. Don't wait for someone else to hand you something because no one is going to carve the path for your future like yourself.'"
Jonathan added that, since they grew up in a ranch, the work ethic their parents instill in them was: "if you're going to get something done, you've got to roll up the sleeves and do it."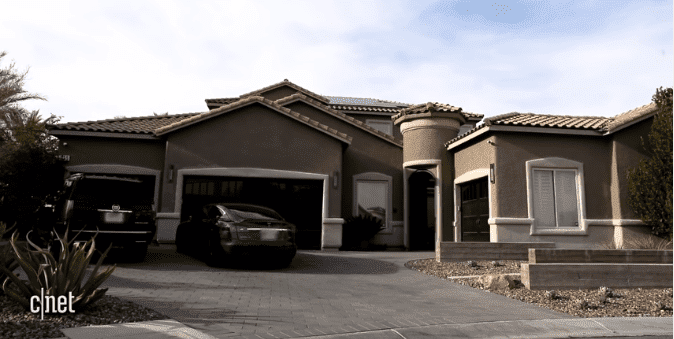 The front of the Scott twins' house in Las Vegas | Source: YouTube/CNET
An inside look at their Las Vegas property
Thanks to their hard-working personalities, they have conquered the real-estate world and became important names in the entertainment industry. As a result of that hard work, they have what they call the "Scott family compound."
It is a beautiful house in Las Vegas that they showed around during an interview with CNET. The first noticeable aspect of the place is the large living room.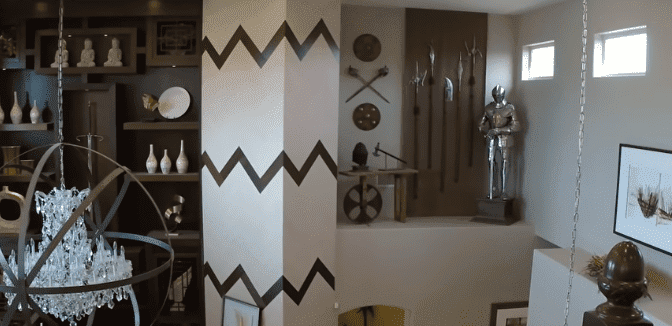 The living room at the Scott twins' house in Las Vegas | Source: YouTube/CNET
Jonathan confessed that one of the things they wanted when looking for a house was a "grand central space" so that they could invite all the family. Another interesting feature of their home is their collection of medieval items, including weapons and armors.
They pointed out that the architecture of the place didn't change after they bought it. What they modified, though, was the back wall as they took it down and build patio doors.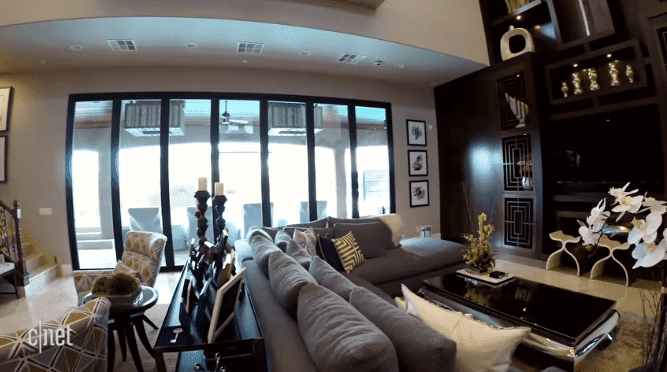 The patio door at the Scott twins' house in Las Vegas | Source: YouTube/CNET
Another significant addition to the property was the pool. Jonathan and Drew revealed that the backyard was "all dirt" when they bought the house, so they had to and develop the pool, hot-tub, water-slide, swim-up bar, and everything else from scratch.
Apart from that, they installed a projector, and a 15-foot movie screen perfect to watch a movie or a sports event without leaving the pool area.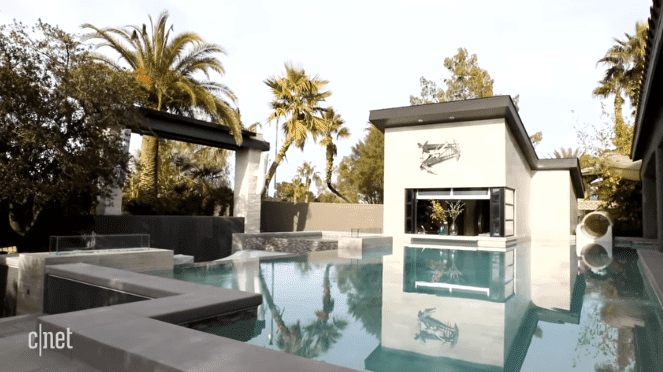 The pool area at the Scott twins' house in Las Vegas | Source: YouTube/CNET
They also chose a high-quality artificial turf that has an underneath chemical coating that keeps the surface cool so that their pets don't burn their paws on high-temperature days.
On the second floor, the twins have a game room with everything from arcade machines, a pool table, and a collection of stuffed dolls.
At the moment, Jonathan and Drew Scott are focused on their careers. One of the latest projects they worked on was the renovation of the house portrayed on "The Brady Bunch."
Not only the Scotts but also other famous personalities from the HGTV network participated on "A Very Brady Renovation," including "Good Bones" Mina Starsiak and Karen E. Laine and "Restored by the Fords" Leanne and Steve Ford.
Please fill in your e-mail so we can share with you our top stories!