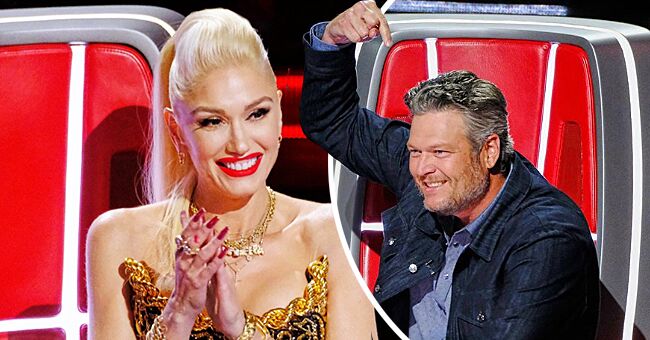 twitter.com/NBCTheVoice / instagram.com/blakeshelton
Blake Shelton Is Put on Blast by 'Voice' Fans for Posting Spoilers

Some fans of the singing competition series "The Voice" called out judge Blake Shelton for taking out the thrill and posting spoilers: "Still commercial!! Ruined the suspense."
While Blake Shelton had no ill intentions to spoil the show, he may have forgotten that "The Voice" is not always on a live telecast. The judge tweeted while on the show, not knowing that it was yet to show on television.
Fans of the show were disappointed, and frankly, annoyed, at Shelton for posting his tweet a tad bit too early. Hence, they replied to his post with a few bitter words. One tweet read:
"Lol...still commercial!! Ruined the suspense."
Many among those who replied simply called him out for being a spoiler, while another noted that he was "a full minute early."
Through the tweet, Shelton revealed who among the four coaches were chosen by contestant Ricky Braddy during his audition.
The show immediately went to commercial before revealing his decision to go for Blake's team. However, it was too late to have suspense as he tweeted:
"See @GwenStefani… I can play nice! Now you can find more artists on your team… CAUSE I GOT RICKY!!!"
Braddy captivated the judges with his rendition of Brandi Carlile's "The Story," including the "God's Country" singer who threw shade at his girlfriend, Gwen Steffani, to get the contestant under his wing.
Shelton pointed out that Steffani only had one spot open and wanted to give her more choices. He said:
"I think we should give Gwen the opportunity to keep looking for more artists, you know? She's only got one spot left. She's not that sold on you, so let's just let her keep shopping around. Please Ricky!"
Sadly, Stefani's time on "The Voice" is about to come to an end as her "Just a Girl" Las Vegas residency is about to start at Planet Hollywood's Zappos.
The singer didn't think that the residency and being a judge on the competition series would come all at once, yet she feels happy about all the blessings.
Stefani joined the series in replacement of longtime judge, Adam Levine, who stayed in the show for 16 seasons.
Host Carson Daly announced that the Maroon 5 frontman "will always be cherished member of 'The Voice' family, and of course, we wish him nothing but the best."
Please fill in your e-mail so we can share with you our top stories!