Amy Duggar's Baby Boy Daxton Makes Adorable Expressions in New Snaps
Amy Duggar's newborn son made different facial expressions in the photos shared by the new mom on social media.
Amy Duggar is enjoying the joys of motherhood, and her new photos on her Instagram story shows that she can't get enough of her son, Daxton Ryan King.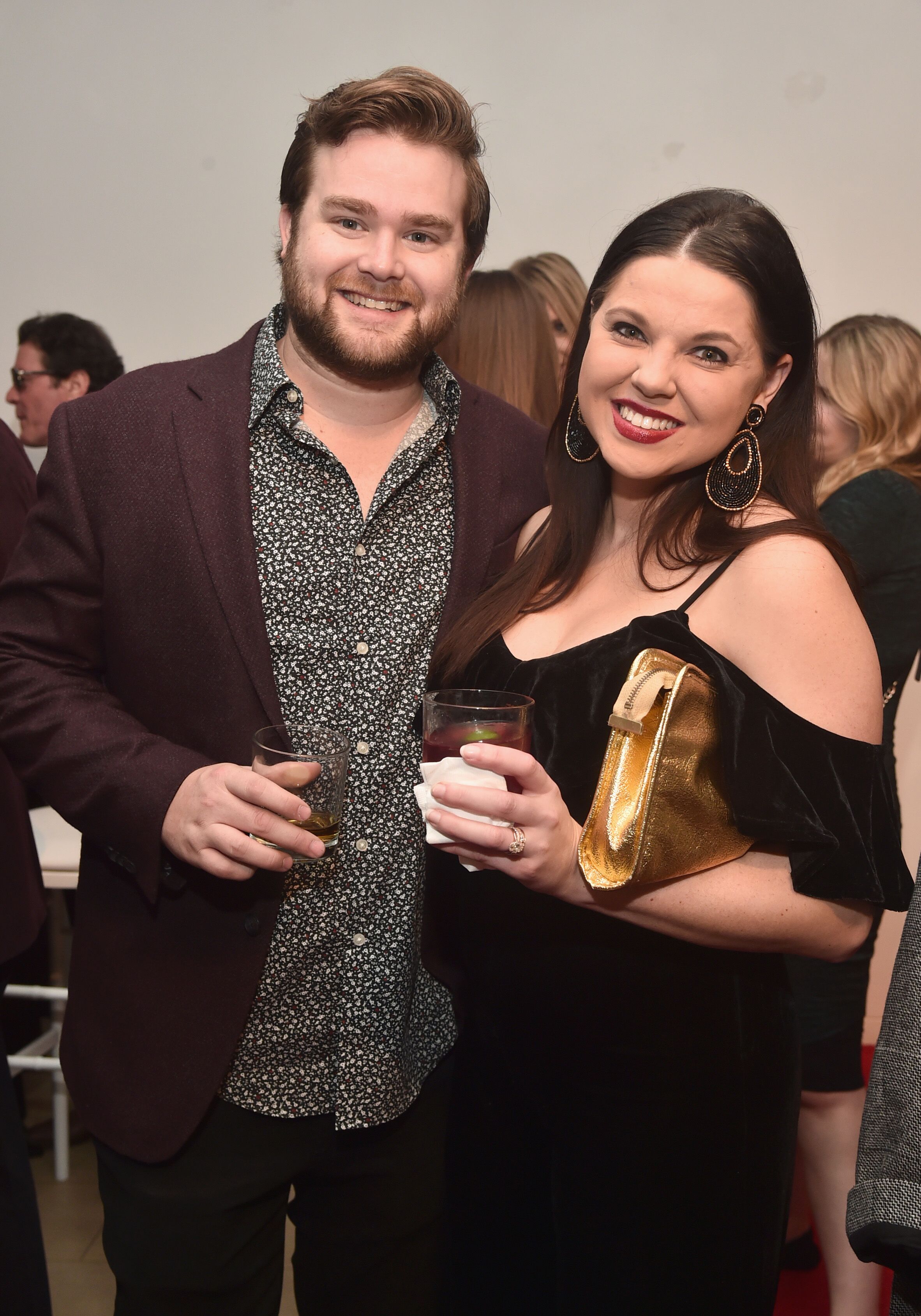 In one of the snaps, the baby, wrapped in a blanket with a footprint design, and stripe head warmer, looked straight at the camera. In another, he squinted, while trying to focus on something in front of him, and in a third, the little boy yawned and showed off his pink baby tongue.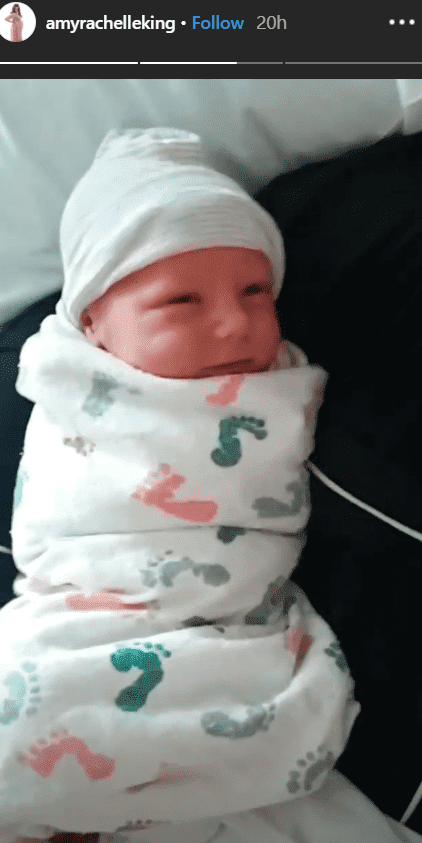 Another snap showed him sleeping soundly in his mom's arms. A sixth photo showed the newborn winking, and Amy was not left out of the pictures. She smiled happily for the camera, with a bit of her son's head at the side, and in another, the new mom was all by herself, beaming.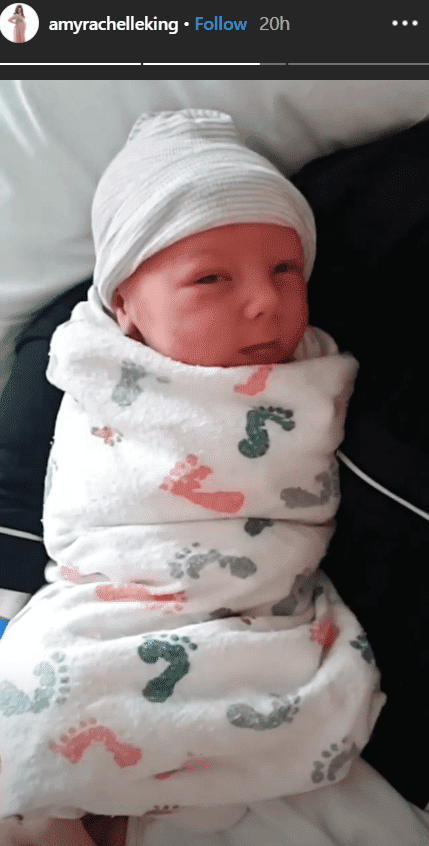 The "19 and Counting On" star welcomed her son with husband, Dillon King, on Wednesday; the baby boy weighed 7 pounds and 8 ounces. In a post shared by Amy on Instagram, she wrote alongside a photo of her family-of-three, 
"He's absolute perfection."
A day before the birth of Daxton, the TV star revealed she was going to the hospital for a planned cesarean section. Amy wrote in an Instagram post that her doctor told her she had an 85% chance of a medical emergency because of her "Small frame." She noted,
"I'm sure there'll be negative comments, but I have to do what's right for my body and healthy for my baby."
Amy shared she was expecting in April. The TV star alongside Dillon made the reveal with five rose gold balloons and the words,
"Baby King is on the way."
The couple got married in 2015 after dating for eight months. They met at a bar in 2014, and their engagement only lasted for two months. Amy and Dillion are happy to be parents and love their son unconditionally.