TI's Daughter Deyjah Snatches Hearts in Colorful Tight Dress in a Beautiful Photo
Rapper T.I's teenage daughter, Deyjah Harris, shared a breathtaking picture with her Instagram fans clearly loves it.
In the image, the 18-year-old wore a figure-hugging colorful dress that looked perfect on her. She wore her dark hair down and added a little piece of jewelry to complete the stunning look.
"#tb deleting later but just checking in. How is everyone doing today? Mentally and emotionally? Energetically?" she captioned the picture.
Some of her followers flooded the comment section to tell her how cute she looked in the dress while others responded to the questions she asked in her caption. Deyjah also took her time to reply to some of her fans with positive and encouraging words.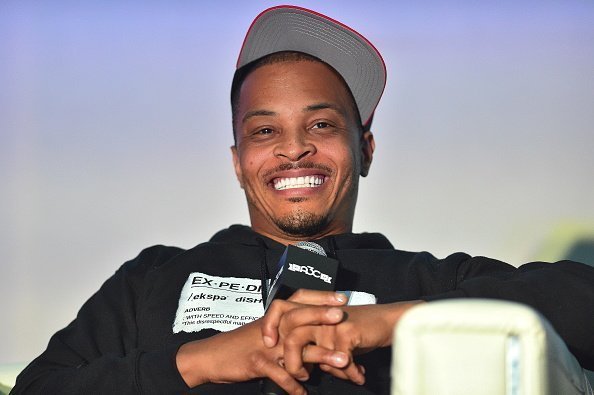 A person wrote, "Literally, I feel like I'm about to explode." Deyjah then responded to the frustrated follower  with, "it's ok to be exhausted...its natural but don't let a setback make you sit back."
Another person wrote, "mentally and emotionally drained but praying for better days." Deyjah then responded that she would also keep her in her prayers.
To the comments she couldn't reply to, she promised to get back to them later that night when she is live. "I wish I could respond to you all but I'll try to get on live tonight, and we can maybe do a check in there. Have a great day," she wrote.
This is not the first time Deyjah has worn a colorful outfit that had everyone drooling. A while back, she had a photoshoot by the pool, and she rocked a multicolored bikini and a matching cover-up.
The picture also sparked pregnancy rumours since her hand was placed on her stomach. Deyjah may be cool, but she does not joke with her family.
A while back, she gave her followers the chance to ask her questions, but a person's question struck a nerve. The person asked, 
"Why you ain't post tiny for her b-day, I get the feeling you really don't (expletive word) with her." 
"See that's your problem," Deyjah started. "You think a post equates to the love, admiration, respect, etc. that I have for her?"
"While you so busy worrying about why a post THAT HAS NOTHING TO DO WITH YOU wasn't made, i was too busy making sure my gratitude and adoration was shown and expressed with actions."
"I mean, I've literally checked everywhere on my receipt and i have yet to see as to where i bought your opinion at." She ended the clap back.
Deyjah is T.I.'s daughter with Ms. Niko.