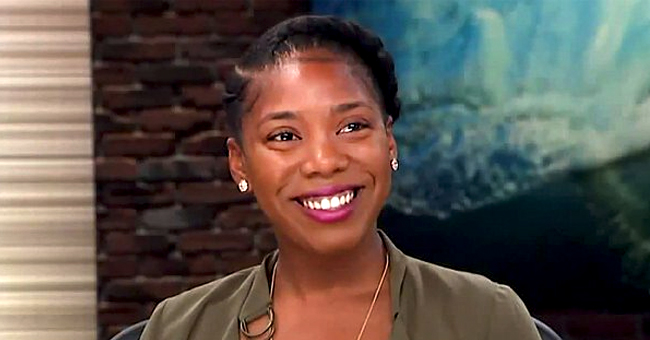 twitter.com/people
Chyanne Thomas, Who Is a California Postal Worker, Finds 2 Missing Children in 2 Weeks during Her Mail Route

A California postal worker has been honored with awards and is being hailed a hero after finding two missing kids within two weeks during her mail route.
Chyanne Thomas has only been working at the Vista Post Office for a year, but in that time, she's managed to become a community hero after rescuing two missing girls in San Diego County.
THE FIRST GIRL
The first missing person case was in April, Thomas revealed to FOX 5 San Diego in a recent interview. The missing girl was Abby, a 15-year-old who also has Autism.
"If… another kid goes missing, I wouldn't mind springing into action and helping out."
According to the outlet, Abby was reported missing on April 18. More than 80 volunteers with the Sheriff's Department's search-and-rescue team set out looking for her with dogs and a helicopter, per the San Diego Union-Tribune.
Thomas confirmed that she saw the rescue team in action; she also saw the fliers with Abby's picture being used in the search.
"The next day, while I'm on route, I see the girl who fits the description on the flier," she said, adding:
"I immediately fling into action with no hesitation. I just pulled over and I said 'Hey 'scuse me, I have a question for you.' She goes 'Yes, how can I help you?' [I say] 'well, I'm missing…' I played her role because I was told she has Autism. How can I approach a young teenager with Autism?"
A SPECIAL TRAINING CAME IN HANDY
When asked how she knew not to ask Abby if she was lost or in trouble directly, Thomas revealed that she has experience working with kids with special needs.
"I had training in behavioral health and working with children on the spectrum," she said. "It helped me to know what to do in the situation."
A few weeks later, Thomas was on her route again when she came across another missing child blocks away from where she found Abby.
THE SECOND GIRL
Thomas said she was delivering mail when she saw a four-year-old girl walking by herself on the street. After waiting to see if a parent or guardian would come along, she approached the girl.
"She didn't talk back. She came and squeezed me so tight in tears. She was so excited that someone helped out," Thomas narrated. "She knew I was someone that was willing to help her and that she was safe."
"That filled my heart with joy; that I helped another young [girl]," she added.
"I'M NOT A HERO"
Thomas has now become somewhat of a community hero and besides the media attention, received two awards for her actions. She was pinned by the National Association of Letter Carriers and was presented a plaque, Fox 5 San Diego reported.
But Thomas says she's not a hero.
"I'm not a hero. I was just at the right place at [the right time]… I'm glad that the parents was reunited with their kids safe and sound."
Thomas also assured that her days of helping kids out are not over. "I enjoy working for the post office," she said. "If… another kid goes missing, I wouldn't mind springing into action and helping out."
Please fill in your e-mail so we can share with you our top stories!