Tori Spelling of BH90210 Shares Sweet Throwback Pic with Brother Randy at Disneyland on His 41st Birthday
The "BH90210" star, Tori Spelling, went to nostalgia town on her brother, Randy Spelling's 41st birthday. The post was from their childhood in the happiest place on earth, Disneyland.
Tori, 46, paid a heartwarming tribute to Randy on his birthday. Her post featured a throwback picture of their time in Disneyland. The siblings look adorable in the snap.
Following her wishes, The doting elder sister urged her 1.4 million Instagram followers to follow Randy, and learn about his work from his website.
TORI'S BIRTHDAY WISHES TO HER BROTHER
In her Instagram post, Tori showered her brother with lots of love and praise. She mentioned how the duo loved visiting Disneyland and revealed a cute nickname she and her friends had given Randy.
"Growing up my brother @randyspelling and I loved going to the HAPPIEST place on earth #Disneyland and today I wish my younger bro the HAPPIEST birthday!" 
She added, "My friends and I used to call him blonde pea bc he was like you see in this pic the cutest little stinker with blonde hair!!!" Looking at the picture, they were right. 
THE SIBLINGS LOOKING SUPER CUTE IN THE PHOTOGRAPH
The throwback post from Tori is believed to be from somewhere around the early 1980s. The duo looked adorable, hugging the character, "Sleepy," from the Disney classic, "Snow White."
"Randy says that it's not like his father to give him one thing and his sister another."
Young Tori was snuggling up to the character and had brown banged hair. She was wearing a blue pair of jeans and stuck to the Disney theme with a white mickey mouse t-shirt. Randy, on the other hand, was looking adorable in a browned checkered shirt and an overall. 
TORI SAYS THAT HER BROTHER IS AN INSPIRATION
In the sweet birthday post, Tori stated that her brother was an all-round amazing person, and she was proud of him. "He's such an amazing dad, husband, brother, son, friend, and inspiration to all he encounters. So proud of you!" she wrote.
Tori placed her testimony on the post as well. She supported her Randy's work as a life coach, and wrote, "PS- follow him and go to his website www.randyspelling.com to learn more about his amazing life coaching sessions, courses, and retreats!"
After the post was live, Randy took to the comments and thanked his elder sister for the lovely message and support. Although the siblings had some differences following the death of their father, their bond seems to be stronger than ever. 

TORI AND RANDY DIDN'T AGREE ON THEIR FATHER'S WILL
Aaron Spelling was a producer and made his fortune reported to be worth around half a billion. His work includes movies such as "Charlie's Angels," "Dynasty," and "The love boat."
Following his unfortunate death in 2006, his children, Tori and Randy, received less than a million dollars. Tori revealed that her mother, Candy Spelling, changed the will due to the rift between them.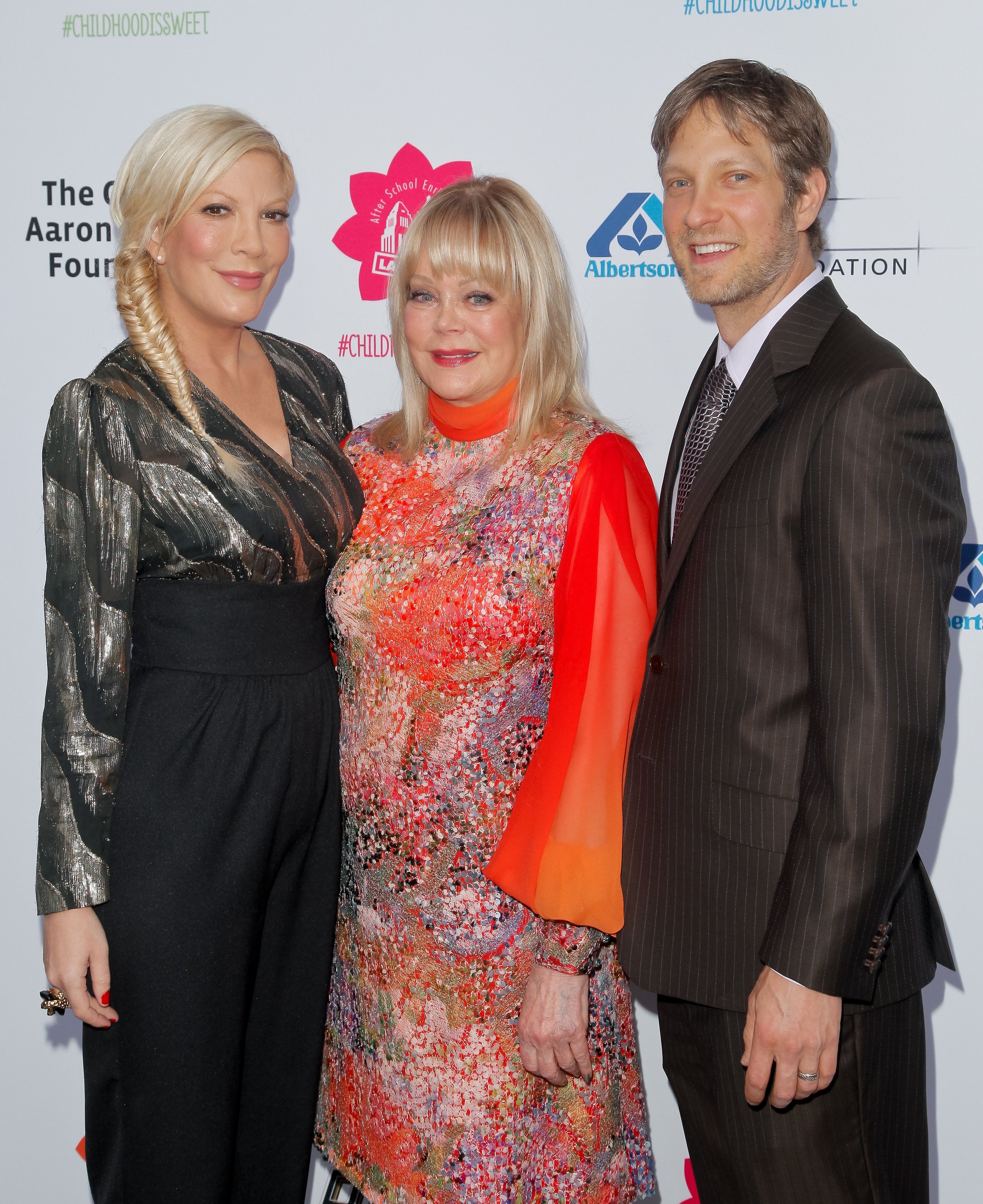 Tori's brother spoke to "Enews," and said that the will had not been altered. "It's not like my dad would give me one thing and Tori another," he said. He also went on to say that nothing had been changed in the will. He later changed his statement during his appearance on the show, "Oprah: Where Are They Now?"
RANDY CHANGED HIS STORY ON OPRAH'S SHOW
During his appearance, Randy revealed that he was not sure what happened to their father's will. "To a lot of people, [our inheritance] was probably out of balance, considering what he had. To my knowing, my sister and I got equal amounts," he said.
Although the statement is void of the confidence he had displayed previously, Randy still stuck to his belief that the inheritance was equal, and there was nothing wrong with it.