Larramie Shaw from 'House of Payne' Is All Grown up & Received Star from Tyler Perry in a New Pic
"House of Payne" star Larramie "Doc" Shaw who played the role of Malik Payne, was given a star by Tyler Perry for his performance in the TV show.
The 27-year-old shared a picture of himself admiring his star with his Instagram fans. Shaw looked sharp in his black tux as he bent down with his eyes glued to the star on the ground right beside him.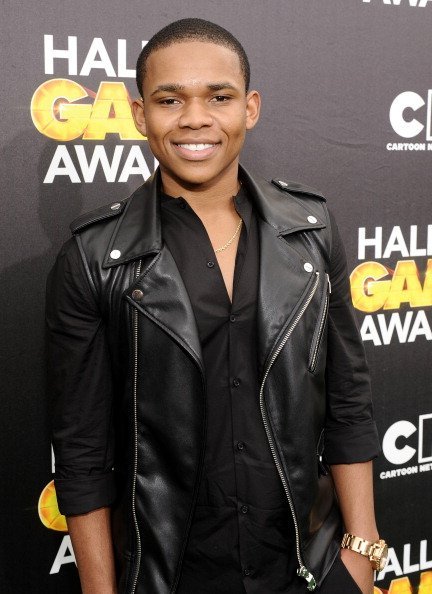 LARRAMIE'S FANS WERE THRILLED ON HIS BEHALF
"inspiration is God making contact with itself." 
Shaw's fans were happy for him on his new achievement, and they showered him with lots of love in the comment section. 
A follower who is clearly a fan of the show, "House of Payne" wrote,
"Congratulations Malik omg. I commented on your previous photo and called you Malik. I didn't even read the caption. Little did I know that you were about to post another photo of your star on the WOF for 'Malik' in HOP."
Another person wrote,
"Congratulations to you and your family my brother! Only greater is ahead."
"Congratulations it is well deserved." wrote a third person.
LARRAMIE SHAW'S RISE TO FAME IN HOLLYWOOD
Larramie Shaw was born on April 24, 1993 in Atlanta, Georgia. He has always had a thing for acting, and he appeared in print ads and television commercials when he was just a kid. He is popularly known for his role as Malik on "House of Payne."
After "House of Payne's" last episode, Shaw took some time away from the big screen, and he did not return until "The Paynes" was aired. He also had a cameo appearance on the television show, "Love Daily," where he appeared in one episode only. 
THE GRANDE OPENING OF TYLER PERRY'S NEW STUDIO 
Earlier this month, actor and filmmaker Tyler Perry made history as he became the first African American to own a major film studio, "Tyler Perry Studios," located in Atlanta, Georgia.
The opening of the studio was attended by various stars including the likes of Beyoncé, Spike Lee, Samuel L. Jackson, and Oprah Winfrey, Usher, Terrence Howard, Halle Berry, Chris Tucker and many more big names in the movie industry. 
TYLER PERRY WANTS TO DO MORE WITH HIS AFFLUENCE
Even with his recent achievement, Tyler Perry is still looking to leave a mark outside of Hollywood. In a recent interview with Gayle King on CBS "This Morning," Perry revealed what's next on his to-do list.
"You know, the studio's gonna be what it is," Perry said. "I'll tell you what I'm most excited about next is pulling this next phase off, is building a compound for trafficked women, girls, homeless women, LGBTQ youth who are put out and displaced."
In a recent cover story for People Magazine, the father of one talked about the things he went through as a child. He revealed that by the time he turned 10, he had been molested by three men and a woman. 
"Holding on to all of that, not knowing what to do with it, there was a lot of anger in my teenage years, in my 20s," said Perry. "A lot of anger, a lot of confusion, a lot of frustration trying just to be OK."