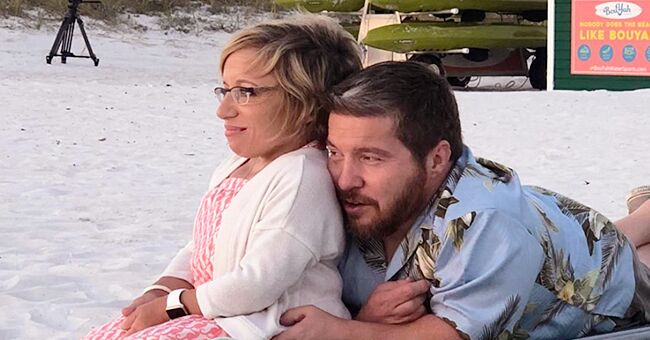 instagram.com/jenarnoldmd
Jennifer Arnold of 'Little Couple' Celebrates Husband Bill Klein's 45th Birthday in a Restaurant in New Pics

"Little Couple" star Jennifer Arnold posted a photo with her husband Bill Klein during his birthday dinner: "Happy Birthday to my soul mate."
Bill Klein recently turned 45 years old and celebrated with his wife, Jennifer Arnold, with an intimate meal. The "Little Couple" star documented and shared photos from their wine and dine out, with the caption:
"Happy Birthday to my soul mate! #45."
While it is difficult to celebrate away from the camera, given that they have a show to fill with content, the couple makes it a point to have private celebrations after giving the audience what they want.
In 2011, Arnold told the Huffington Post:
"We try to remind each other that dinners out with the cameras don't really count and that we still need to have a separate celebratory dinner for us, for birthdays and anniversaries."
WHERE IT ALL BEGAN
The couple first met at age ten, although it wasn't love at first sight then. They were both hospitalized and Klein saw Arnold while strolling around the hospital. He recalled:
"She was at the end of the hallway, and I was in room like 302. I used to do laps around the hallways, and I was happy as could be. I was cut out of my cast. My parents were 200 miles away, so I couldn't get in trouble by them, so I cruised into her room."
STARTING A FAMILY
In 2014, the couple decided to travel to India and adopt a two-year-old daughter named Zoey, who joined their other adopted son from China, Will. Arnold said:
"We knew much less about Zoey than we did about Will. We didn't know what her condition would be."
While having children, the couple still makes their marriage work by ensuring quality time for themselves, apart from their children. Arnold shared:
"When you have a busy life, particularly two toddlers that can take up all your attention and energy during the day, so you make sure to have something at night."
She gave examples of quality time, including having a glass of wine and a chat after tucking the kids in at night or watching television together.
EXPLORING THE WORLD
Recently, their family took on a trip to India to visit Zoey's homeland. The mom-of-two shared snaps from their trip, including one of her daughter, and another of her son.
The reason behind their vacation was for Zoey to experience and know more about her Indian heritage as the toddler is growing curious about her origin and culture.
A teaser trailer of their latest season previewed Klein disclosing his daughter taking pride in being Indian, as she continues to learn more about herself.
Please fill in your e-mail so we can share with you our top stories!