Mariah Carey Claims 'Racist' Camp Director Wouldn't Cast Her in Musical Because of Her Black Dad
In Variety's "Power of Women" luncheon, Mariah Carey opened up about the difficulties of growing up in a world controlled by powerful men, and how she was oppressed just because her dad is black. 
At 10 years old, Mariah's divorced parents worked hard to send her to an arts camp knowing her talent in singing. It was in camp that she was training to become the singer and songwriter that she wanted to be since she was 4 years old.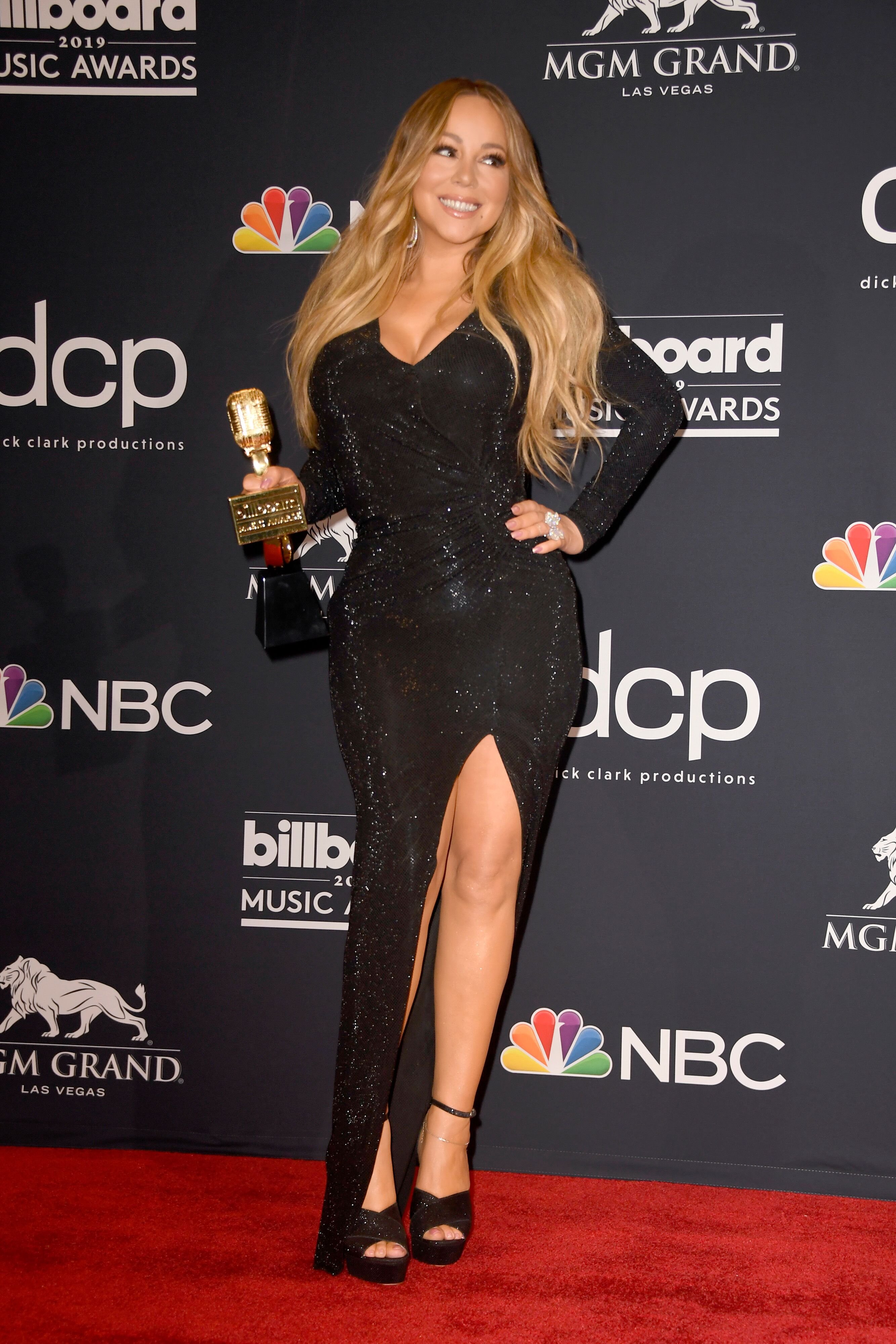 Experiencing Racism as a Child
With her stellar voice, she shares that she was given a leading role on "Fiddler on the Roof" as Hodel, and she was doing quite well in the camp until the "racist" choir director saw her black father in the audience and she ended up never getting a lead role at the camp again. 
"I performed in a production and even got a leading role as Hodel in 'Fiddler on the Roof'!' I was thriving — until the racist choir director saw my black father, and then I never got a leading role at that camp again."
While she wanted to speak up on the topic of racism, she acknowledged that she was in a luncheon to celebrate the power of women, and so she ended that topic by saying "That's a whole 'nother luncheon."
On Camp Mariah
Carey's very own Camp Mariah is a career awareness camp that provides children with the opportunity to see what they can be. She explains it as:
"It's been said it's hard to be what you can't see. Camp Mariah is a career awareness camp, giving kids the opportunity to see what they can be, and it provides direct access to people doing all kinds of wonderful things with their lives."
If her wonderful camp can be summarized into one statement, it's to empower children to believe that they are not confined by their environments, circumstances, race, and gender. They can be who they want to be. 
On Her Mental Health Battle
In 2018, Mariah revealed that she suffered from bipolar disorder and was in denial of her condition for over a decade. 
Carey was diagnosed with Bipolar Disorder in 2001, and she didn't want to believe it. According to the "Touch My Body" singer, she thinks it had something to do with her race. 
It was a combination of being biracial and experiencing the darker side of life. My mom experienced a lot of racism as an opera singer because she was married to a black man. What can I do? I can't go in the sun."
On Feeling "Different"
She adds that growing up, it was difficult for her to feel accepted and worthy of existing because she was "different" from her peers. 
" I had to go through so much in my childho

od just to feel accepted and feel worthy of existing on Earth because I felt so different from everybody else growing up, because I was biracial, because I was so ambiguous-looking and because we didn't have the money to escape whatever the everyday realities of life were."
Now that she's fully accepted her situation and her condition, though, she's worked towards making the world a better place for other people and it's made all the difference.