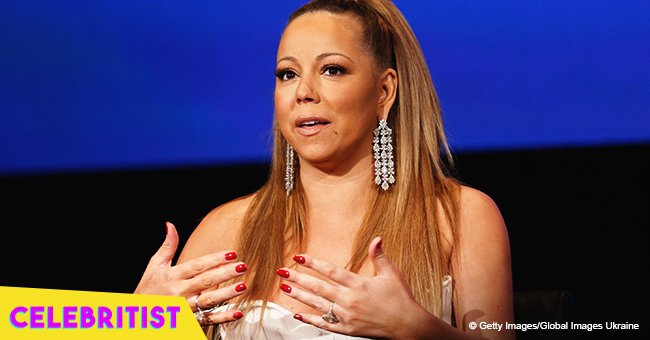 Mariah Carey claims her mental issues come from biracial upbringing
Mariah Carey let down her guard and revealed that she has bipolar disorder. It became apparent that she has known about her mental health issue for over 10 years but was in denial, for the most part, now she is revealing more about her condition.
When Mariah Carey spoke to People about a mental disorder she has lived with for the better part of her life, most people were empathic. She had been called "diva" for the longest time, but the revelation made it clear that she went through what most people do. She instantly became relatable.
Carey was diagnosed with the condition in 2001, but there was no way she was accepting it as she told People's, Jess Cagle. "I didn't want to believe it." Since she wasn't seeking treatment, she lived in fear that someone would find out about it and rat on her.
When the singer could stay isolated no more, she sought help. "It was too heavy a burden to carry and I simply couldn't do that anymore. I sought and received treatment, I put positive people around me and I got back to doing what I love — writing songs and making music."
As for what caused her condition, the singer thinks it had something to do with her race.
"It was a combination of being biracial and experiencing the darker side of life. My mom experienced a lot of racism as an opera singer because she was married to a black man. What can I do? I can't go in the sun," she added. "I had to go through so much in my childhood just to feel accepted and feel worthy of existing on Earth because I felt so different from everybody else growing up, because I was biracial, because I was so ambiguous-looking and because we didn't have the money to escape whatever the everyday realities of life were."
It was brutal too, growing up around people that weren't exposed to other races, the singer said, recalling when her white school friend visited her at home and saw her dad. "She burst into tears because she had never seen a black person I just remember how that impacted on me."
Carey is all grown now and taking her medication.
Please fill in your e-mail so we can share with you our top stories!