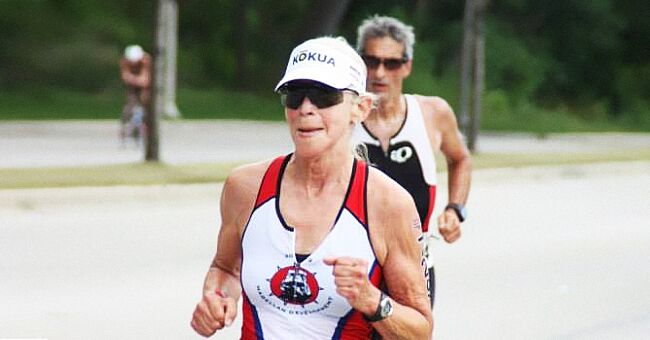 facebook.com/WellFitPerformance
Bobbe Greenberg, 73, Will Swim, Run & Bike Her Way through the Ironman Triathlon Competition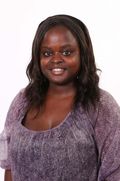 A 73-year-old grandmother prepares to defend her Ironman World Championship title. She shares her secret to success.
At 73-years-old, Bobbe Greenberg has spent several months preparing to defend her title as Ironman World Championship.
The grandmother of four has spent several years competing in the Ironman competition. She has gained a lot of notoriety for competing at her age and being able to beat athletes over half her age in the competition.
Greenberg is a former junior high school English teacher, who spent 18 years as a stay at home mom. When she chose to return to work she started to train more seriously for triathlons.
It is reported that she would run a 5k or 10k just for fun and she never took her training seriously, until years later.
As she prepares to compete in the triathlon on Saturday, Greenberg admits that she has been training hard for the competition, she explains
"I'm pretty much in training all year, all year round. Even if I'm not swimming, biking, or running, I ski. I take a spring vacation skiing with my grandkids and my family, and I'll just do other classes in the gym, lifting or spinning. I'm active almost every day. Six days a week, for sure, I try to do something physical.
During the competition, athletes are tracked by a timer, which keeps track of their throughout their events.
The triathlon includes; a 2.4 mile open water swim, a bike ride for 112 mile, and a 26.2 mile run. The rule states that all the events have to be completed in 17 hours.
"I love feeling fit. I love that feeling, like, 'Oh, my car's in the shop?' I can walk or I can run. I go onto the plane and when someone looks at my face and asks, 'Oh, can we help you with your bag?" Greenberg reveals about the competition came about from her independent nature.
"I'm like, 'No, I'll help you. You want me to help you get your bag in the overhead?' That kind of thing," she adds.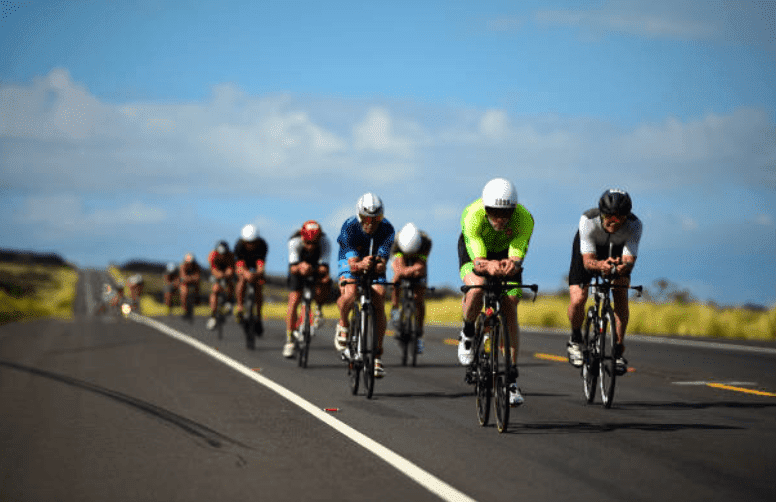 40th Ironman World Championship. A view of cyclists competing in the bike portion of the triathlon, on 13 October 2018, in Kailua-Kona| Source: Kohjiro Kinno /Sports Illustrated via Getty Images
She admits that she takes part in the competition for more than just the fitness element of it. Greenberg says that she also enjoys the comradery and being part of a group.
Please fill in your e-mail so we can share with you our top stories!