Megan Fox Shares Rare Family Pic with BH90210 Star Brian Austin Green & Their 3 Kids at Disneyland
Megan Fox shared rare family moments in Halloween spirits with her three kids and husband, BH9210 star Brian Austin Green from their trip to Disneyland.
Fox, 33, took a trip to Disneyland last week, getting into the Halloween spirit a bit early. She documented the sweet family outing on Instagram with a series of heartwarming pictures.
In the snaps, the kids were in high spirits with Journey dressed in an adorable dragon outfit, Bodhi as a skeleton, and Noah in a witch costume complete with a bright pink wig.
THE FAMILY IN HIGH HALLOWEEN SPIRITS
Fox was sporting a pair of cute floral Minnie Mouse ears, and the family seemed to be having a great time. Despite all the fun, getting a decent family picture is another story she wrote in her post.
"@disneyland is always the most fun but can I get ONE family photo where everyone is looking at the camera and making a semi normal face ?? #disneyland."
In the snaps, Fox's youngest does seem to prefer candidly looking into the distance instead of the lens. The looking away from the camera is consistent in other snaps as well. She looks cute nonetheless. 
NOAH LOVES FASHION AND DRESSING UP 
Fox's eldest son, Noah, 7, is really into fashion and likes to dress up for school despite some negative comments from his classmates.
In a recent episode of "The Talk," Fox opened up about how she encourages her eldest son to be himself unapologetically. 
"Sometimes, he'll dress himself and he likes to wear dresses, sometimes," Fox explained on "The Talk" in September.
"And I send him to a really liberal, hippy school, but even there — here in California — he still has little boys going, 'Boys don't wear dresses,' or 'Boys don't wear pink.'"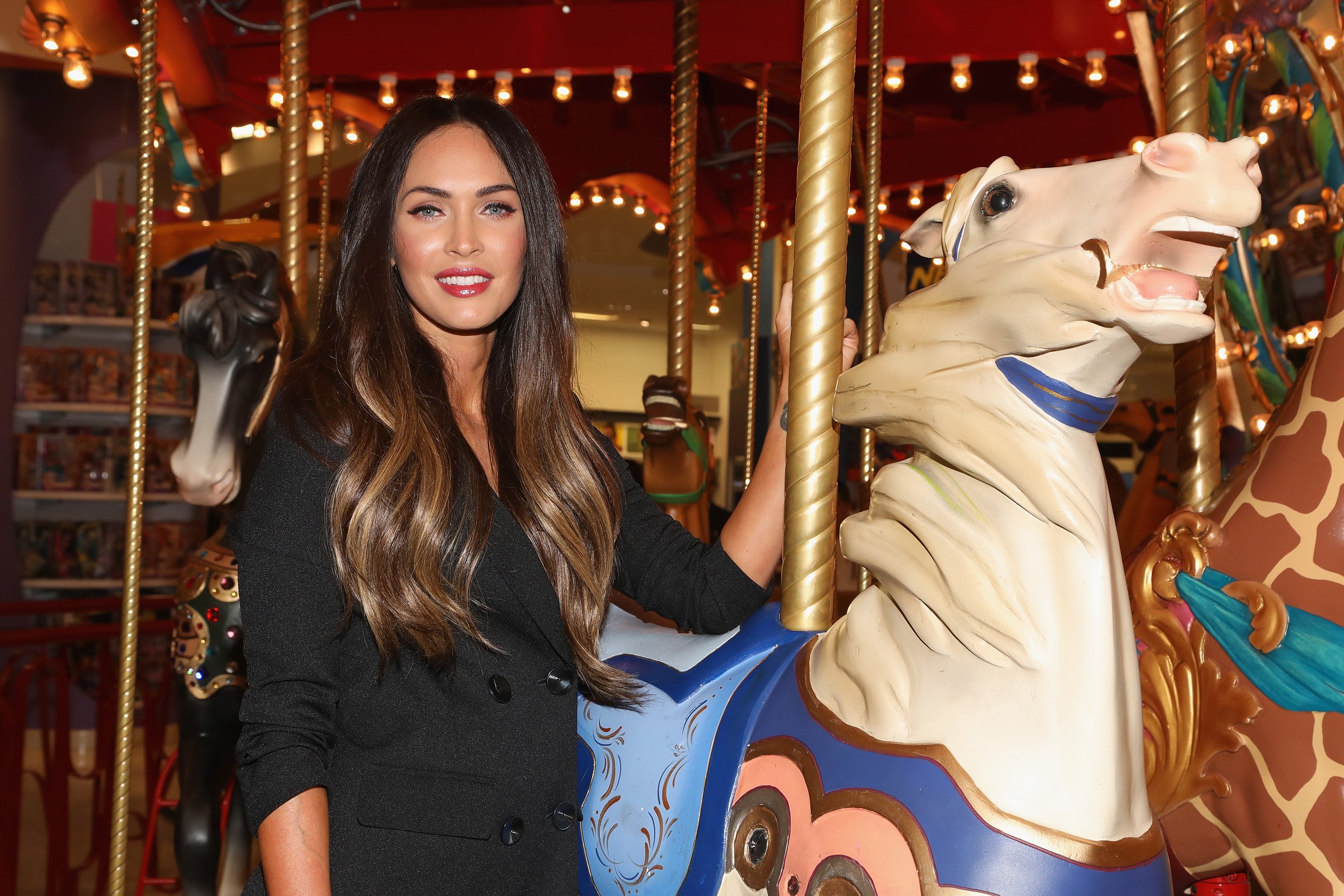 Once, he wore a dress to school, and when Fox inquired about the response from his peers, he replied, "Well, all the boys laughed when I came in, but I don't care, I love dresses too much."
Fox tries to be a supportive parent as she has been through a rough patch herself. 
FOX'S PSYCHOLOGICAL BREAKDOWN
In an interview with "Entertainment Tonight," Fox shared how she went through a "psychological breakdown."
The actress constantly found herself being sexualized on-screen and almost hit a "breaking point" after the 2009 release of "Jennifer's Body." 
The star's beauty is staggering, but she feels that people aren't looking at who she is.
"It wasn't just that movie, it was every day of my life, all the time, with every project I worked on and every producer I worked with," Fox explained.