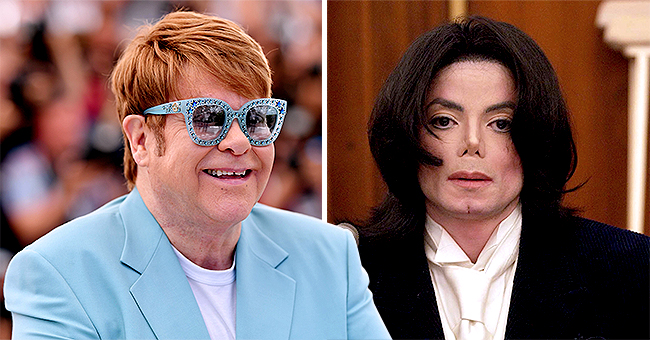 Getty Images
Elton John Shares His Thoughts about Michael Jackson's Mental Health before His Death in New Memoir 'Me'
Sir Elton John dropped a bombshell of a memoir and talked about some fascinating instances in his life. The crooner went on to call the "King of Pop," Michael Jackson, "mentally ill."
John and Jackson developed a good friendship earlier in life. John admitted that Jackson had developed an odd sense of insecurity when it came to an adult company.
The two sensational singers had been friends since they were barely teenagers. John, 72, talked about the pop star, who tragically passed away due to an overdose in 2009, in his book.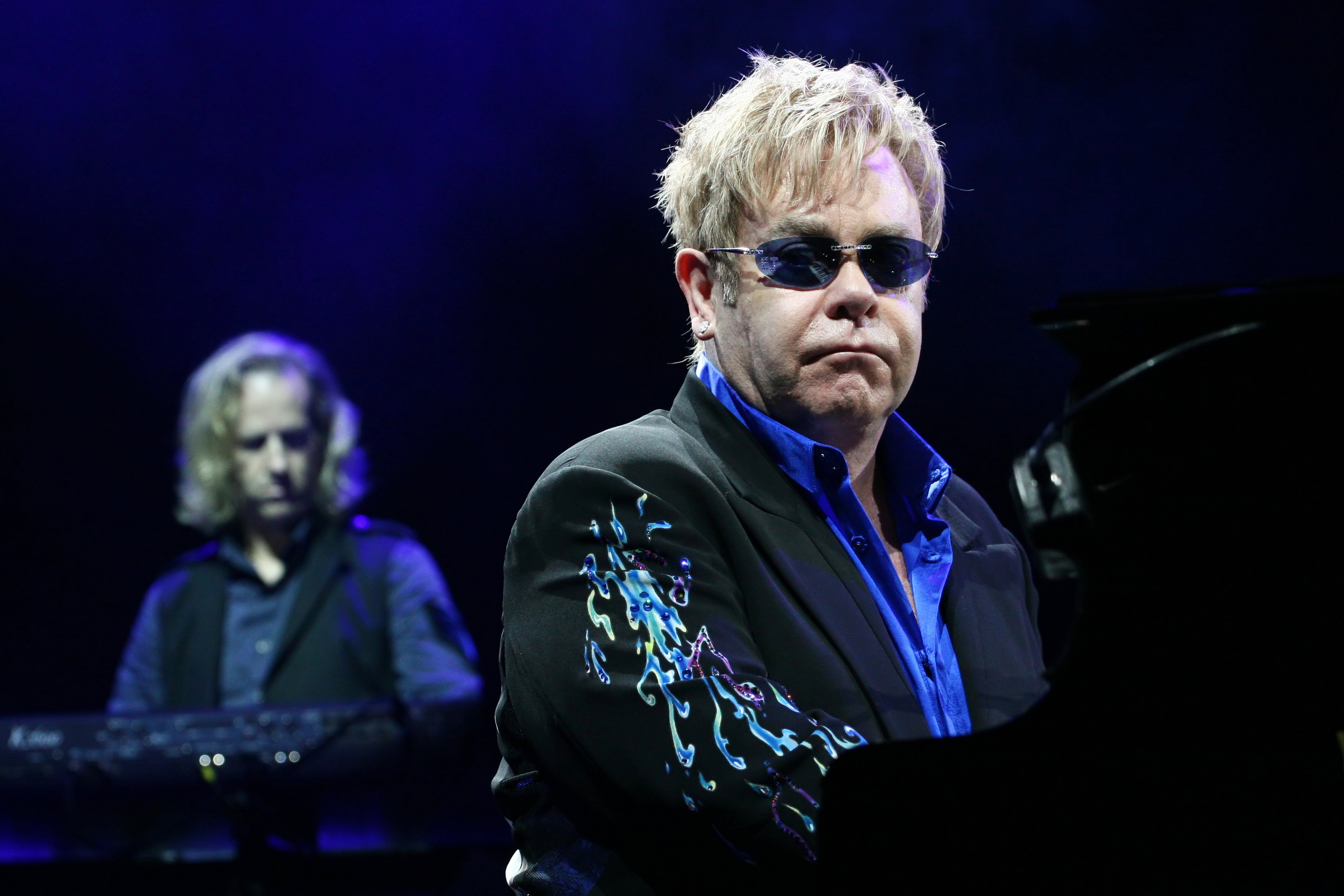 Singer Elton John performs onstage at Minsk Arena June 26, 2010 | Source: Shutterstock
JOHN SAYS MICHALE WAS BECOMING DISTURBING TO BE AROUND
John admitted that Jackson had started to "sequester himself away from the world." He added that he was concerned about the pop icon. He said:
"God knows what was going on in his head, and God knows what prescription drugs he was being pumped full of, but every time I saw him in his later years I came away thinking the poor guy had totally lost his marbles."
John also recalled some moments of their childhood and mentioned that Jackson was "the most adorable kid you could imagine." He added that Jackson was shifting away from reality like the "King" Elvis Presley.
JOHN RECALLED A DISTURBING INSTANCE DURING HIS PARTY
The crooner went on to mention that he didn't make the "mentally ill" comment light-heartedly. He recalled one of his parties with Jackson in the guests' list and mentioned how the pop star wandered off.
"I don't recall [my father] ever coming to see me play live, or talking about music with him. What I was doing clearly wasn't really his thing."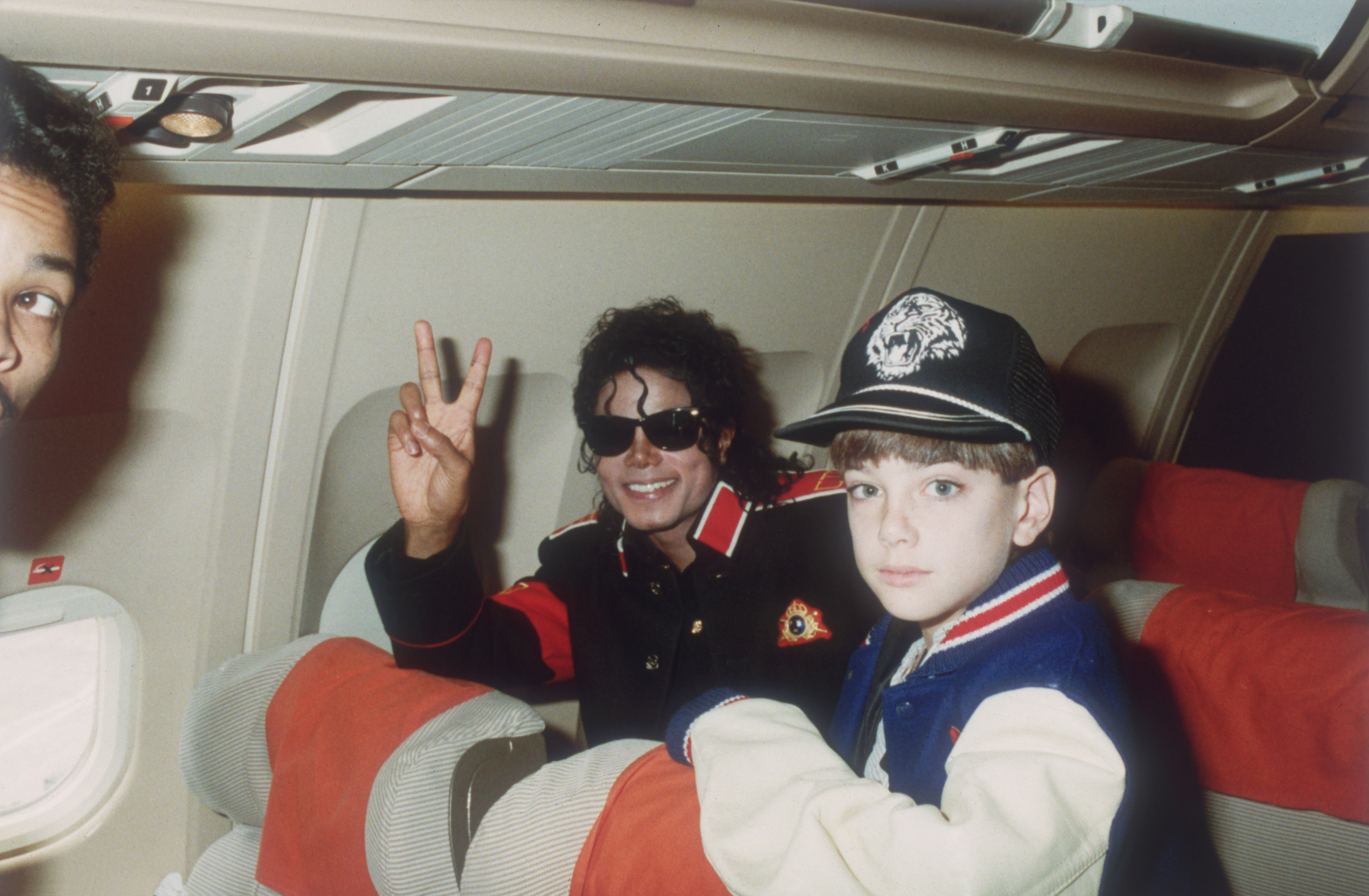 Michael Jackson with 10 year old Jimmy Safechuck on the tour plane on 11th of July 1988 | Source: Getty Images
The claimed that Jackson was nowhere to be found but was later seen playing with the housekeeper's son. "For whatever reason, he couldn't seem to cope with adult company at all," John said of the incident.
JOHN'S HALF BROTHER BELIEVES THAT THE BOOK IS UNILATERAL
After the singer disclosed that his father did not support his passion for music. After this news hit the market, John's half brother, Geoff, 53, took a swing at the statement and stated that he only believed what he wanted to believe.
Geoff went on to say that his brother must have suffered huge memory loss for him to forget all the support he got from the family. He recalled how his father's eyes would light up every time John popped up on television.
JOHN'S BIOGRAPHY SWINGING AT MORE FAMILY MEMBERS
Besides the claim of his father not being supportive of his career, John also wrote about other things in his memoir. Like the royal family and his mother trying to stop the civil partnership with David Furnish.
John wrote that his mother was causing problems throughout the ceremonies and caused problems more than once on his big day. The singer claims that she complained about the seating arrangements and talked over the couple while they exchanged vows.
JOHN CLAIMS THAT THE QUEEN SLAPPED HER NEPHEW ACROSS THE FACE
As absurd as it may sound, John's memoir has a few pages dedicated to the Queen's boss attitude. He claimed that Queen Elizabeth II slapped her nephew across the face after he refused to follow her order and winked at John before walking away.
The crooner seems to have seen it all in his life. His book hits the stores on October 15, and judging by the developments so far, there are a lot more where those came from.
Please fill in your e-mail so we can share with you our top stories!