'Toddlers & Tiaras' Competitors and What They Look like Now
TLC's "Toddlers & Tiaras" captivated viewers from 2009 until 2016 with the inner workings of the child beauty pageant world. From fanatic mothers to meltdowns, the show had it all.
But now, with the television show in the rearview, several contestants may no longer be toddlers, so are they still committed to pageantry? Let's have a look.
MAKENZIE MYERS
Makenzie's antics and tantrums, being only five years old, certainly got viewers' attention. Now, eight years later, Makenzie still competes in pageants, and became 2018's Pre-teen Miss Louisiana Pecan Festival Queen and is also a cheerleader at her school.
ALANA 'HONEY BOO BOO' THOMPSON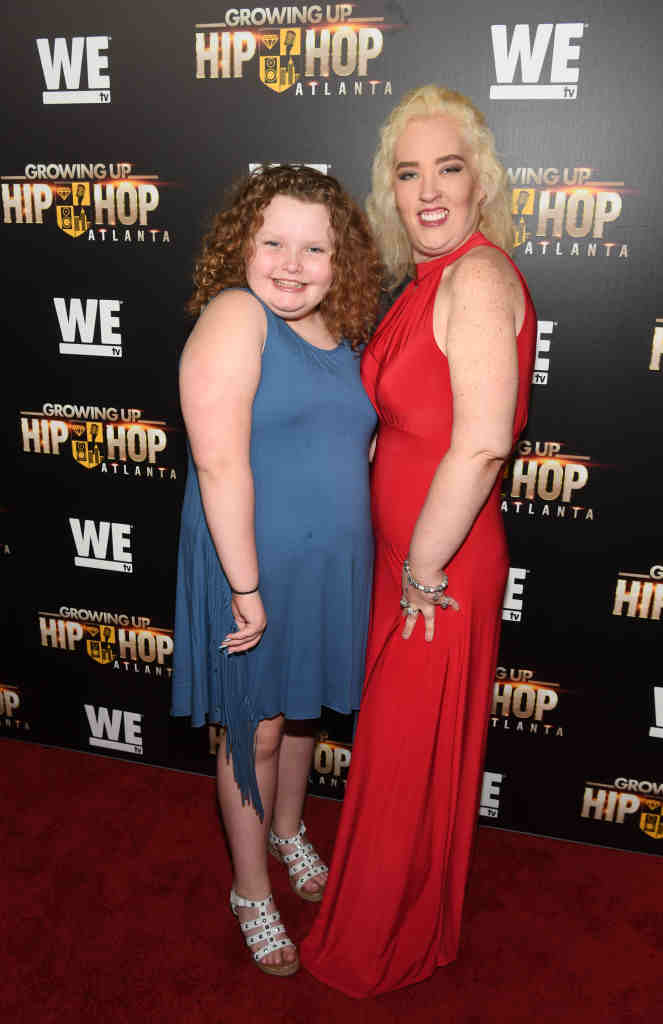 Since Alana appeared on the reality show, she and her mother, June Shannon, frequented the spotlight for various reasons. 
The youngster scored her own hit spin-off series, "Here Comes Honey Boo Boo," but in 2014, the reality show got canceled after June faced accusations of dating a convicted sex offender.
The following year, Alana debuted with a rap single called "Movin' Up" and made her way back onto television a few years later, supporting her mother's weight loss in "Mama June: From Not to Hot."
EDEN WOOD
Eden packed a punch as a tiny blonde pageant queen and scored her own television show, "Eden's World" before she starred in "The Little Rascals Save the Day" as Darla in 2014.
Even though she dreams of being "the next Taylor Swift," Eden has taken to regular teen life and is reportedly a middle-school cheerleader. While she temporarily retired from pageantry, Eden briefly returned to the "Toddlers & Tiaras" reboot as a judge.
TARALYN ESCHBERGER
The redheaded princess still looks the same as when she starred in the reality show, but instead, the straight-A middle-school student now enjoys being a kid. 
She loves sport, singing, dancing, acting, and 4-wheeling, while Taralyn's love for adventure even had a try indoor skydiving at the Sky Ranch Summer Camp amusement park.
MADISON 'TOOTIE' BERG 
Although Madison was older than most of the contestants, it's her Diva attitude that gave the youngster a less reputable reputation. 
Now a college student at Belhaven University in Jackson, Mississippi, Madison enjoys being a cheerleader while she continues participating in beauty pageants. In 2017, Madison won the Miss Mississippi Teen United States crown.
PAISLEY SCOTT DICKEY
"Peppermint Paisley" snagged a few bit roles on film and television after her memorable time on the reality show.
Her mother's choices in homemade costumes tended to rub other parents up the wrong way, but with that in the past, Paisley also set her sights on music. She is learning to play the guitar, and Paisley already wrote her first song.
'TIARA TWINS' GIAVANNA AND ALYCESAUNDRA LYERLY
The twins became firm fan favorites during their time on the reality television show, and have since branched out their experiences.
Giavanna stayed with the pageant scene and started modeling while she also snagged the Little Miss South Carolina title. Alycesaundra, on the other hand, took a liking to fashion and started designing clothes.
ISABELLA BARRETT
At home with Toddlers & Tiaras star Isabella Barrett, the 9-year-old self-made millionaire. https://t.co/cF0SeQnVDH pic.twitter.com/QWksp0R4mt

— Inside Edition (@InsideEdition) May 23, 2016
At only nine years old, Isabella already has a sturdy bank account and is an equity-holder in two companies, one of which is her own successful jewelry and clothing line.
With a net worth of around $1.9 million, Isabella insists she is just a "normal kid" even though "there's nothing not to like about being famous."
DESTINY CHRISTIAN
Destiny loves all things dance, to model, and sing, and she already landed a few acting roles in 2014 and 2015. 
More recently, Destiny seems more focused on dancing, and she earned second place while competing in her first dance competition in January 2017.
ALEXIS TODD
Me and "The Voice Of Pageantry"! Mr. Tim! #pageantgirl #crowns #winner pic.twitter.com/IvDFdNlGoN

— Alexis Todd (@MissAlexisTodd) December 18, 2015
Although Alexis still participates in pageants, she lives an active life as a gymnast as well as competitive cheerleading.
Perhaps its the chiropractic adjustment her mother made her get while on the show to "give her an edge over all the others."
ALASKA MATHEWS
Alaska's mother, Lori, caused quite the upheaval during the show when she bleached the then-8-year-old Alaska's teeth and dyed her eyelashes with a DIY home kit that went horribly wrong. 
The extremes Lori went to in the name of pageantry even landed her on Dr. Phil. Nevertheless, Alaska has grown into a teenager who still participates in pageantry while adding theater and cheerleading to the list.
Alaska contended in the Feast of the Flowering Moon Teen Queen competition in May 2017, but unfortunately, she didn't place. 
SALIZ ANDERSON
Even though Saliz first competed in pageants while still a baby, she had since grown into a sixteen-year-old teenager excited to get her driver's license. 
A fan of sports, Saliz plays volleyball and basketball for her school, while she also participates in musical theater.
KYLIE LADUCA
Kylie became known as the "fearless and ferocious" five-year-old who already had a successful career as a child model by the time she starred on "Toddlers & Tiaras."
As Kylie got older, she continued her modeling career but also started acting with a few credits in 2012 and 2013. With a taste for theatre, Kylie starred in a production of "Annie Jr." at The Shawnee Playhouse in Delaware.
AVA BARTELLO
On the reality show, Ava is probably best remembered for her epic meltdowns at the age of 5, specifically when she won the title of "Grand Supreme" instead of "Ultra Grand Supreme" like she had hoped.
A few years down the line, Ava is very active on social media and shares everything from her "shopping hauls" to pictures with family and friends. 
Meanwhile, another five-year-old made headlines in 2018 for her striking features after a photographer posted pictures of her on his social media accounts. 
Since then, Jare Ijalana's pictures went viral, and she soon got dubbed the world's "most beautiful girl," and some have even suggested that she's following in the footsteps of the controversial child model, Thylane Blondeau.