Donald Trump's Daughter-In-Law Lara Shares Cute Pic of Husband Eric & Their 2 Kids on Her Birthday
The Daughter-In-Law of Donald Trump, Lara Trump, posted a stunning picture of her in spandex after mere months of giving birth to her second child. The post went live on her 37th birthday.
Lara, recently the mother of two, posted a sweet family picture on her Instagram. The family was all smiles for the shot with Lara holding baby Carolina Dorothy Trump, in her arms. Her husband, Eric, was right behind her, holding their son on his shoulders. 
The couple welcomed Carolina Dorothy Trump in the world on August 20 this year, making the U.S President, Donald Trump, a proud grandfather of ten. Lara and Eric gushed over her arrival on his Instagram.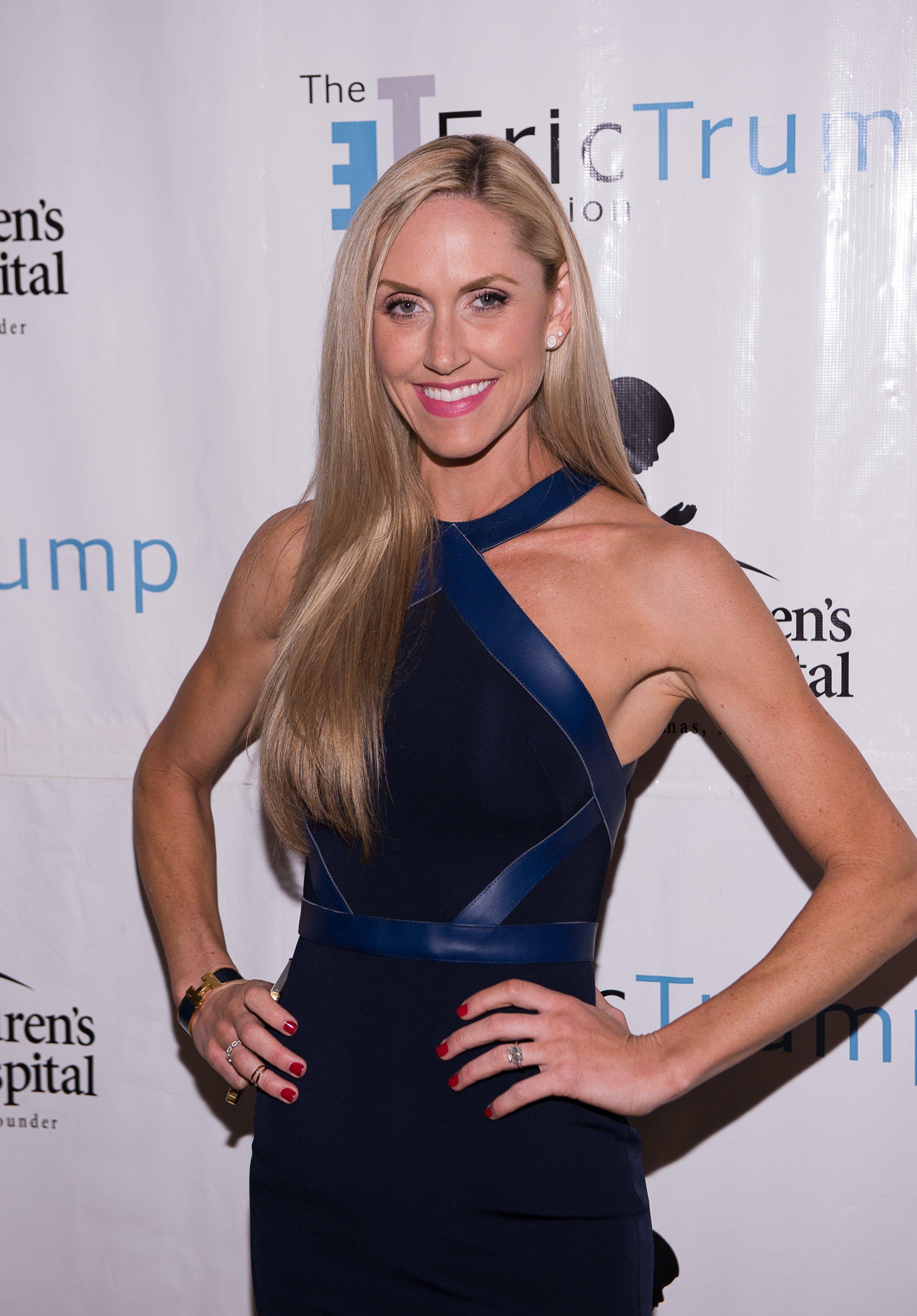 THE INSTAGRAM POST ON LARA'S BIRTHDAY 
Rocking her athletic body in a pair of spandex tights and a sleeveless top, Lara looked exquisite, given she gave birth two months ago. The doting mother smiled for the camera. She wrote:
"I'll take everyone (but Ben) looking at the camera as my birthday gift!!"
Her husband, Eric, also sported a pair of shorts and black socks while their son, Eric Luke Trump Jr., looked at the camera and smiled. The family picture was complete with their two dogs playing around in the frame. 
ERIC TRUMP LEAD THE WAVE OF WISHES FOR LARA ON HER SPECIAL DAY
Being the loving husband he is, Eric posted warm wishes to his wife on social media, which was followed by other members of the Trump family. 
"Happy birthday to my beautiful wife! We all love you very much!" he wrote with the same picture as Lara's. Ivanka and Tiffany followed with their wishes on their social media.
GIVING BIRTH HASN'T SLOWED LARA DOWN
Besides being a television producer, Lara is also a fitness freak. She posts pictures and videos of her workouts on Instagram and has maintained her body postpartum. 
She posted a video on her Instagram while performing dumbbell rows on a back extension bench. The back workout engages the core and the shoulder blades, but she was killing it. 
WORKING OUT WAS HER PROFESSION
For those of us who don't know about Lara's past, you're in for a treat! The mother of two worked as a chef, a personal trainer, and a television producer. The trainer part explains how she was able to hit the gym and work out after less than a month of giving birth. 
Her involvement in athletic workouts is more intense. She shared her morning workout routine, and she had her beast more turned on. Her workouts got progressively harder, and she had perfect balance and form through it all.