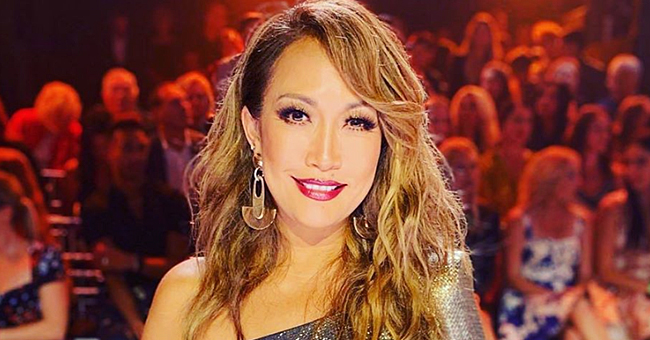 instagram.com/carrieanninaba
Carrie Ann Inaba's Fall in Recent DWTS Episode Elicits Mixed Reactions from Fans
Fans of "Dancing With The Stars" couldn't help but laugh at a mishap involving one of the show's judges. Judge Carrie Ann Inaba fell on the floor in the show's last episode, leading to a host of reactions from the fans.
Carrie Ann Inaba offered "DWTS" viewers a comical and unscripted moment in the show's latest episode after her fall. Carrie's fall led to a series of tweets from the show's fans as they made fun of the whole situation.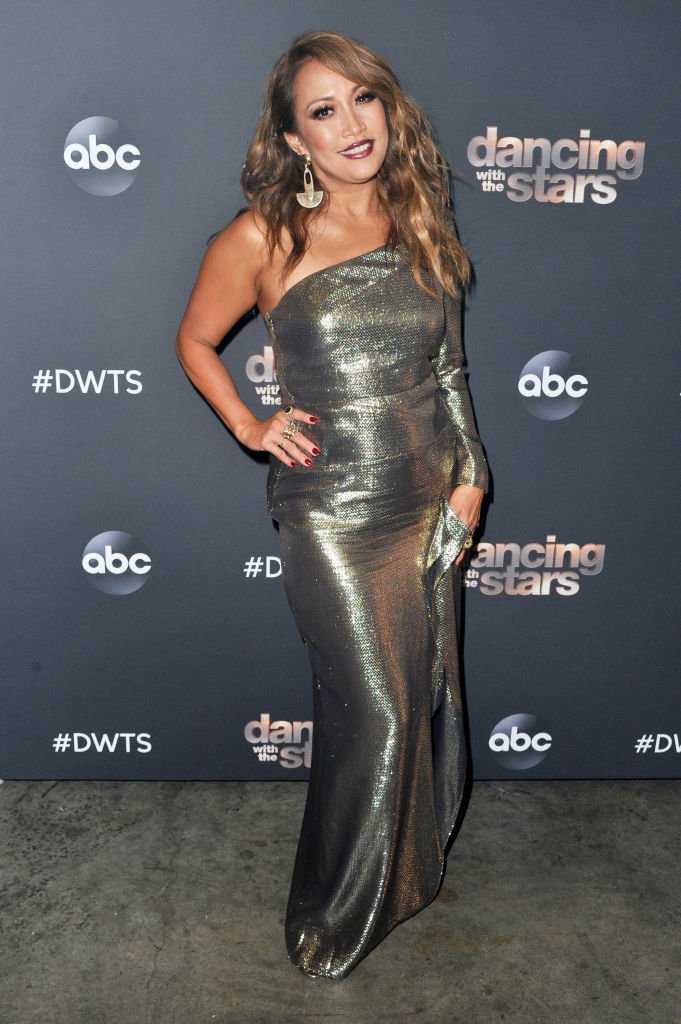 Carrie Ann Inaba at the "Dancing With The Stars" Season 28 show red carpet. | Source: Getty Images
Ann Inaba's fall happened soon after she finished her critique of the dance performance by Kate Flannery and Pasha Pashkov. Kate and Pasha had danced to the song "A Spoonful of Sugar" from "Mary Poppins."
As she rounded off her notes about the duo's performance, show host Tom Bergeron noticed that there was still a broom on the floor.
Carrie then leaned over the judge's table to pick it up. However, as she made to return to her seat, she missed it totally, landing on the floor. Immediately she fell, Len Goodman shouted;
"One judge down!"
Ann Inaba was thankfully not hurt from the fall, and finally made her way up. As she returned to her chair, she hugged Kate and Pasha who were heading to the show's host to hear the other judge's critiques, and joked saying;
"They are getting bonus points now."
Kate Flannery also joked about Carrie's fall after hearing her and Pasha's score, saying;
"I'm sorry that Carrie Ann fell. I hope she has good insurance."
This wouldn't be the first time that the judge would have a fall mishap on the show, and this time around, that fact was pointed out by some of the fans who tweeted about the incident.
One fan tweeted;
"Carrie Ann falls. every. single. season. #DWTS."
Another tweep noted that Carrie's fall had long been expected, and tweeted thus;
"We knew it would eventually happen, but Carrie Ann has officially hit the deck on live TV. #DWTS."
Another fan wondered if the show's organizers could do anything about the falling Ann, tweeting;
"Carrie Ann keeps missing her chair or falling out of it. Not sure what DWTS can do about that."
Surprisingly, it was only Judge Carrie that fell in the show's Disney-themed episode, as none of the contestants were eliminated.
Monday's live episode of "DWTS" 28th season saw no contestant walk home after they danced to special Disney songs from iconic Disney classics such as "Lion King," "Aladdin," "Toy Story" and "Mary Poppins."
Most of the contestants also paid emotional tributes to their loved ones, while others had feelings of nostalgia after they visited Disneyland in California.
Please fill in your e-mail so we can share with you our top stories!