Lauren Duggar of 'Jill & Jessa Counting on' Shares Supportive Post to Encourage Parents Who've Lost a Baby
After losing her baby to a miscarriage last fall, Lauren Duggar realized what it feels like to go through the unfathomable pain. Now, the reality star is using her social platform to send a message of support to those who have lost their baby. 
"Counting On" star Josiah's Duggar's wife Lauren Duggar lost her unborn child due to a miscarriage back in 2018. 
The reality star has been open about her horrible experience ever since it happened. This time, she took to Instagram to share an encouraging message to those mothers who have lost their babies. 
SENDING LOVE
Lauren is now eight months pregnant and ready to be a mother for the first time. She and her husband have been spending a lot of time together before sharing their lives with the new bundle of joy. 
But amid the excitement of parenthood, Lauren made sure she sent out her love to her fans.
In an Instagram post that featured a snapshot of a basket with a baby onesie, accessories, and a pacifier. Alongside it, she had a heartwarming message to share.
Lauren wrote:
"Sending love [heart] this month to any parent who has lost a baby. Losing a little life at any stage is heartbreaking and devastating and should not go unnoticed. For all you mamas, yes, even you mamas who's arms have never had the chance to hold your babies-you're a Mama! Remember, that you are loved. You are a warrior. You are not alone. You are not forgotten."
FANS REACT TO THE LOVING MESSAGE
Touched by the heartwarming message, Lauren's fans took to the comment section to share their own experience with miscarriage. 
Many of them hoped for the mother-to-be to have a safe delivery and showered her with positive messages.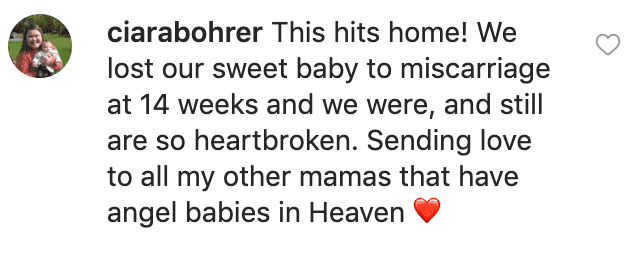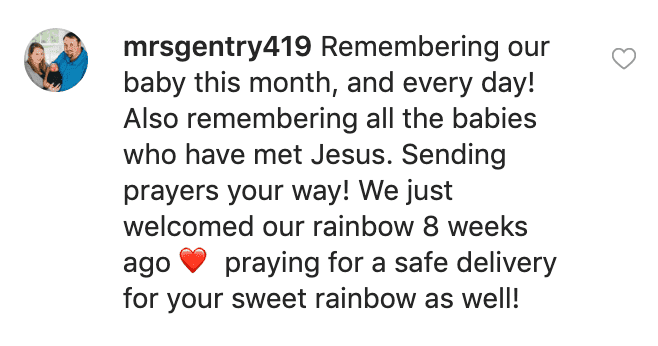 However, one of her fans took the message otherwise, misinterpreting the tone of Lauren's message. They wrote that Lauren seemed sad and advised her to give her new baby her joy instead of sadness. 
The "Counting On" star was quick to respond, explaining that the message was about support rather than her grief.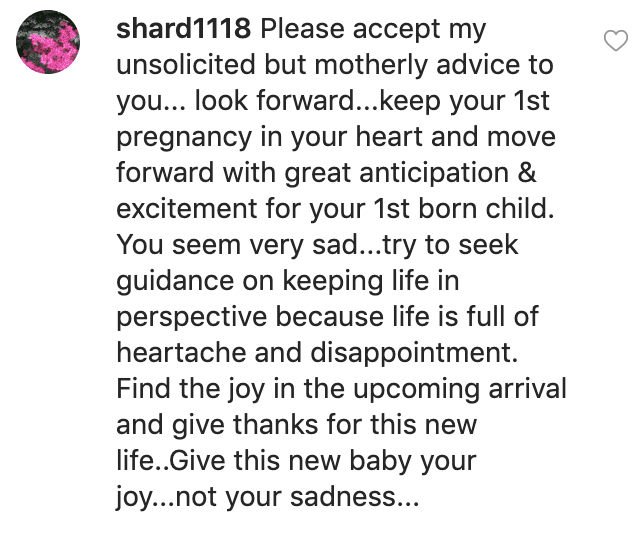 She made sure to let the fan know that it was a message of "encouragement and love" for the mothers who lost their little ones. 
Lauren ended the reply by mentioning that she and her husband are "very grateful" to have been blessed with a daughter.