Alfonso Ribeiro's Wife Angela Celebrates Their Daughter's 5-Month Birthday in a New Post
Alfonso's wife, Angela Ribeiro, posts a cute picture of their newborn baby girl, Ava Sue Ribeiro, on her Instagram page as she clocks five months old.
It's been five months now since the Ribeiros welcomed their latest addition to the family. 
On October 15, Angela shares her excitement as she uploads a new post celebrating their newborn baby girl, Ava Sue Ribeiro, who just turned five months old.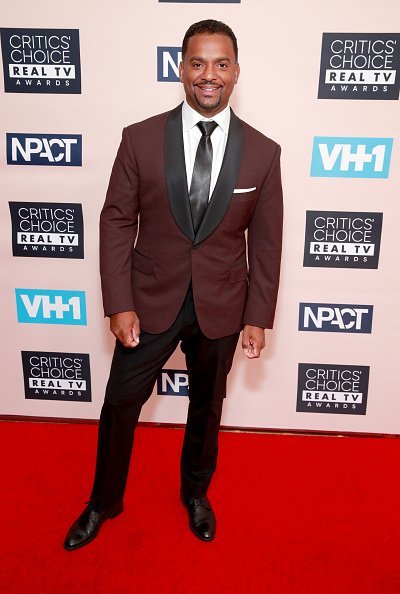 She posted the adorable picture with the caption:
"5 months of this blue-eyed cutiepatootie."
The post got tons of likes and comments from people gushing about how cute and adorable little Ava is.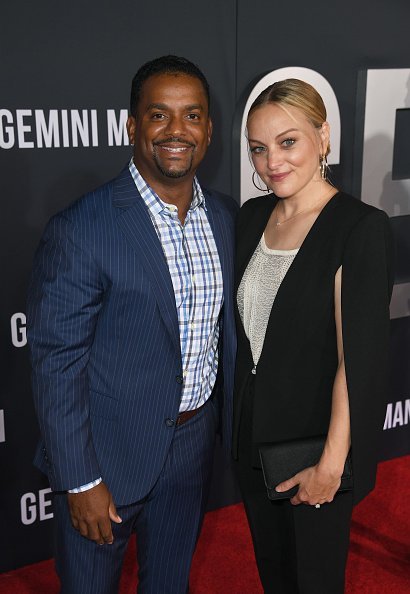 Ava was born on May 13, 2019, and ever since, the little blue-eyed princess has been nothing but a joy to her parents. Long before her arrival, her parents expressed their excitement on social media of how eager they were to welcome her. 
In November, both parents announced that they were expecting a third child by posting a picture of Angela with her real baby bump standing behind their two sons with fake baby bumps. The image was captioned, 
"Guess which bomb is already kicking?? Baby Ribeiro due Spring 2019 #babyontheway."
On the eve of Ava's birth which was also Mother's day, Angela posted a picture of her and her sons with the caption:
"I am proud of many things in life, but nothing compares to being a mother. It's not an easy job, but it's certainly the most fulfilling, rewarding, and simply the best job in the world."
As soon as little blue-eyed Ava arrived, both parents couldn't wait to announce to the world that their baby has arrived. Alfonso posted on his Instagram a picture of Ava wrapped in a blanket,
 "Ava Sue Ribeiro finally decided to send @mrsangelaribeiro1 to the hospital on Mother's Day and came into our world early yesterday morning. Both Ava and Mommy are doing great. Thank you, Dr. Jason Rothbart, for an amazing job," he captioned the image.
Ava has made the year for the Ribeiro family. She has given them a reason to celebrate every month, like each month, a new picture is posted celebrating her as she becomes a month older. 
And like most proud parents, they talk about her every chance they get.
"She's a really happy baby. She just smiles and connects all the time. She's got two crazy older brothers that love her. She's just a little sweetheart. There's a lot of love in our house," Alfonso ttold People.