Jimmy Carter on His Long Life and Why He Thinks It's Hard to Live until Your 90s
Jimmy Carter, became the longest living former U.S. president after he turned 95 on October 1. The former president said that living so long is hard.
Carter attributes his longevity to his marriage with Rosalynn Carter. The couple tied the knot way back in 1946 and have been together for 73 years.
The couple now lives together in Plains, Georgia, in a ranch house Carter built back in 1961, valued at just $167,000, according to the "Washington Post."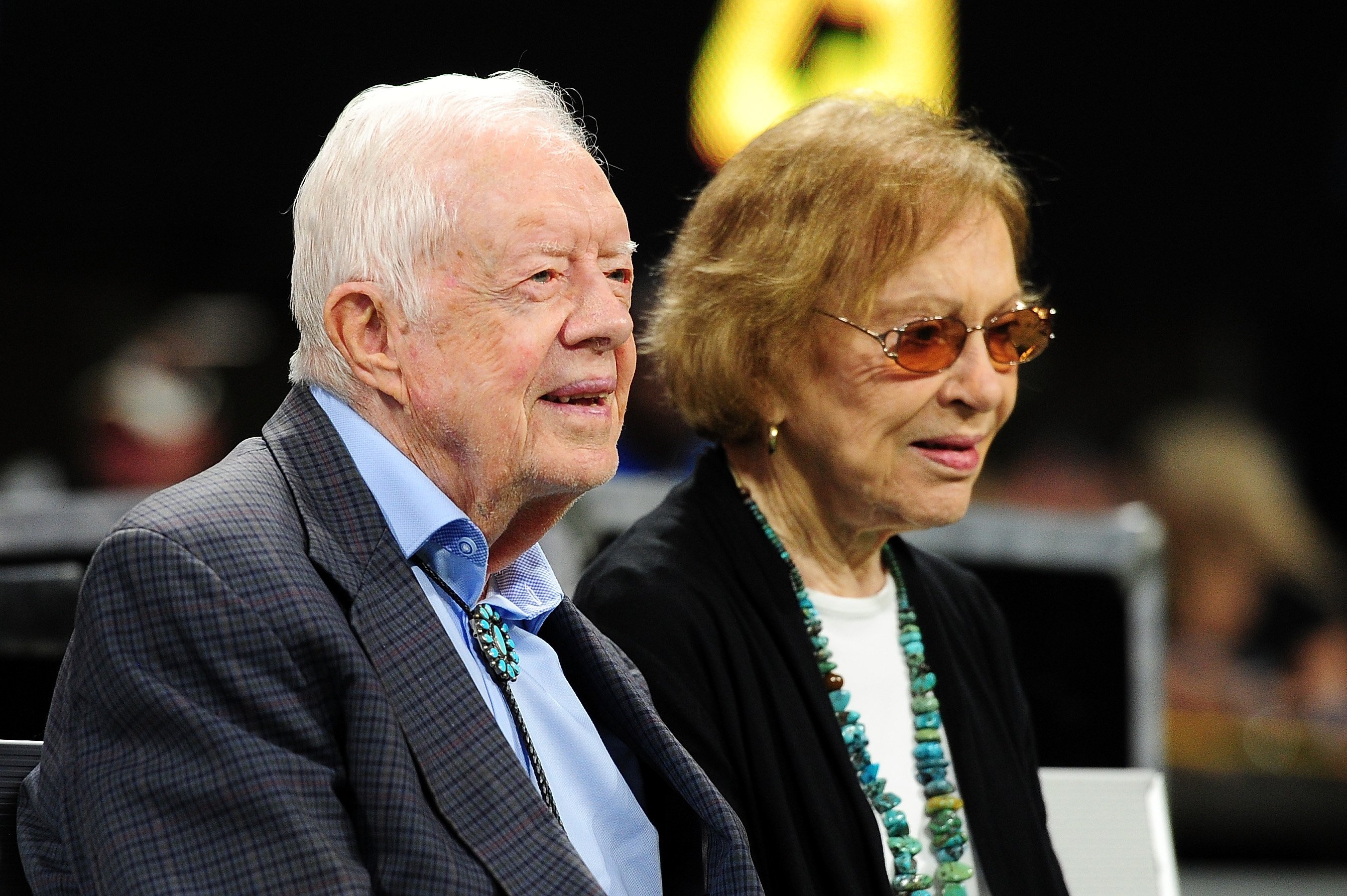 CARTER AND ROSALYNN WORKING FOR HABITAT FOR HUMANITY
Carter talked to "People" recently and said that he didn't expect to live this long. Carter and his wife just lived their lives and did the things they love. 
"One of the things Jesus taught was: If you have any talents, try to utilize them for others," President Carter told "People." "That's what Rose and I have both tried to do."
While he took a break from helping build Habitat for Humanity houses in Nashville, Tennessee. The couple has been involved with the organization for 36 years. 
CARTER SAYS THE SECRET TO A LONG AND HEALTHY LIFE IS A GOOD MARRIAGE
Talking about his long life, Carter mentioned that the key is marrying the right person. After 73 years of being married, the man clearly knows what he's talking about. "It's hard to live until you're 95 years old," he told "People." 
"I think the best explanation for that is to marry the best spouse: someone who will take care of you and engage and do things to challenge you and keep you alive and interested in life."
Echoing the advice of Billionaire Warren Buffet, who also mentioned that life would be better if you're with someone who supports you through everything. The advice came from a 2017 convention with Bill Gates.
THE CARTER'S WEREN'T LOOKING FOR LONGEVITY WHEN THEY STARTED
When Carter, his wife, and about a dozen others were working on a six-story apartment building in New York. He swung by the Habitat building site and said, "We need to bring some volunteers in to help." That was perhaps the start of the "Carter Work Project." 
"We knew that we had undertaken a very enjoyable hobby on the side," Carter told "People." He also mentioned that they would stay busy doing other things, like his Nobel Peace Prize-winning diplomatic work. The couple did dedicate 36 long years to the organization. 
The organization has built 21 houses in the Nashville area this year. The houses expanded the area that Habitat had started over a decade ago. 
CARTER LIVES A HUMBLE LIFE
The 36th president reportedly lives a humble life despite being the former president of the United States. His property, which is valued at $167,000, is less than the armored vehicles parked outside for his security. Carter returned to Plains at 56 years of age when his peanut business was a million dollars in debt. He was forced to sell and had a fear of losing everything.
After stepping down from his duty as president, Carter went back to his property in Plains with a speck of peanut and cotton farmland with a poverty rate of almost 40 percent.  He decided not to join any corporate boards or give big speeches for big money. "It just never had been my ambition to be rich," he said.
Thankfully, the 33 books he has written and the pension from the Whitehouse enable the couple to live comfortably. Carter doesn't even have federal health benefits as he worked for the government for four years. The term of service to be eligible for the benefits is five years.