Prince William Bonds with a Group of Pakistani Teen Girls over Their Shared Admiration for Princess Diana While on Royal Tour
Prince William connected with school kids over their shared love for his late mother during the couple's tour of Pakistan.
Prince William and Kate touched down in Pakistan on Monday and wasted no time in kicking off the tour the following day.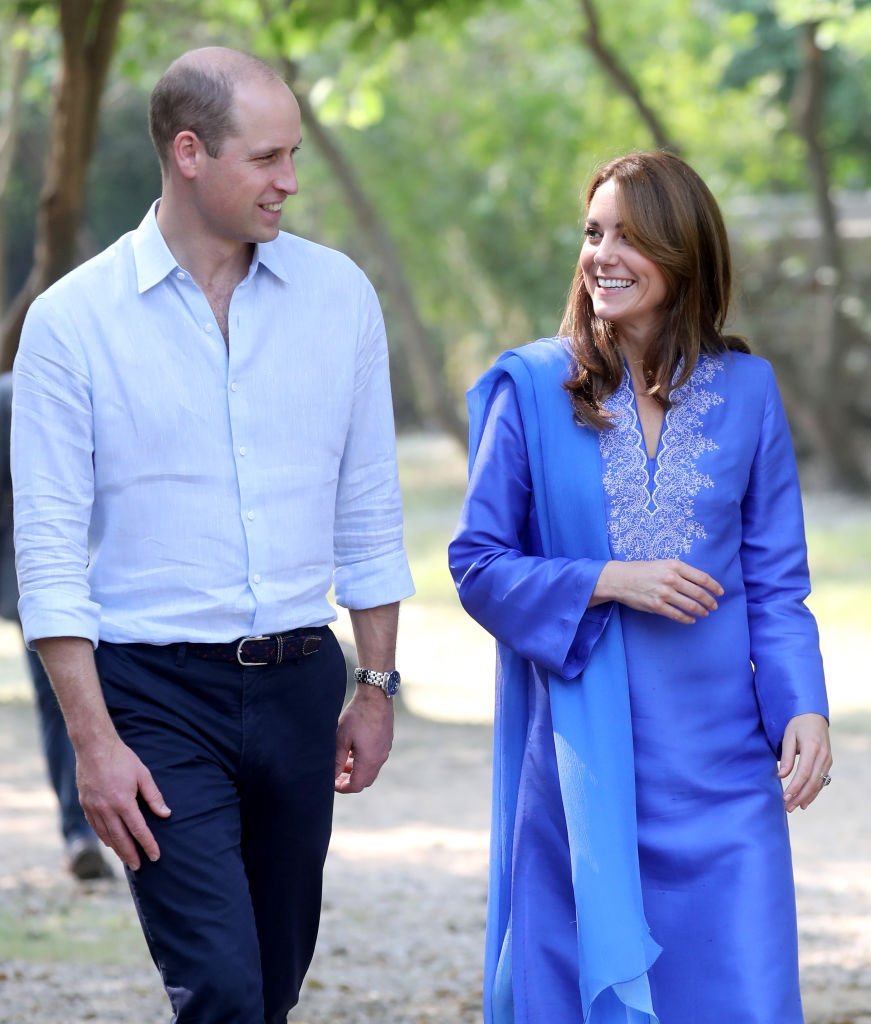 For their first engagement, the royal couple visited the Islamabad Model College for Girls to champion the importance of education for the girl child.
During the engagement, William and Kate bonded with a group of teenage girls, and that was when the Duke of Cambridge gushed about his adoration for his late mother, Princess Diana.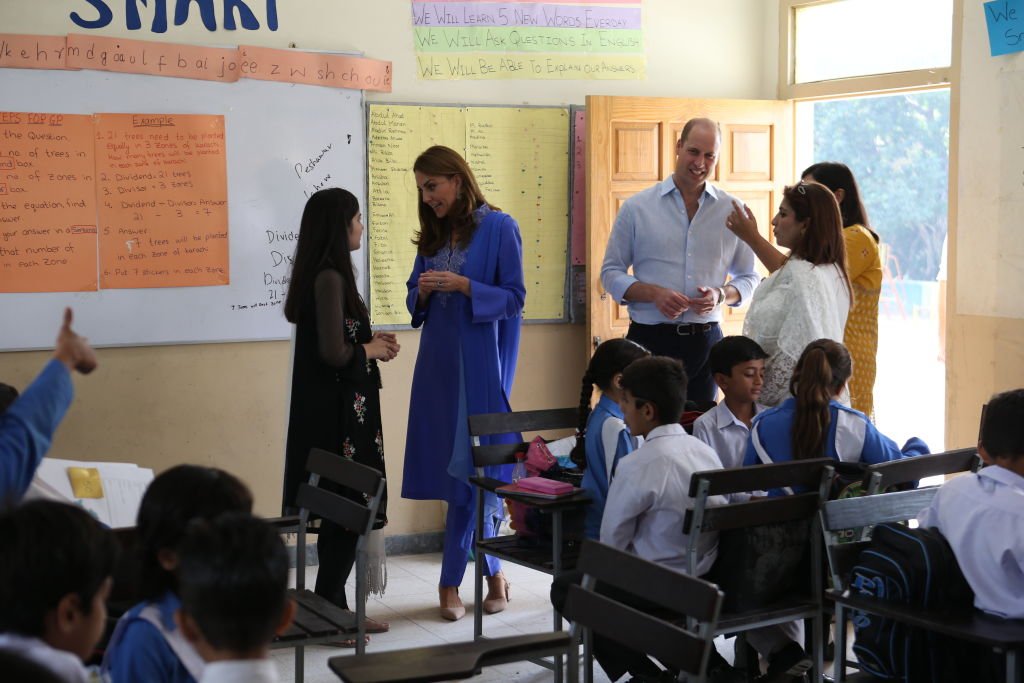 As reported by PEOPLE, a 14-year-old girl named Aima was discussing with the couple and telling them how they were "big fans" of Princess Diana. 
Touched by the words, the duke smiled and replied, saying:
"You were really? Oh, that very sweet of you. I was a big fan of my mother too."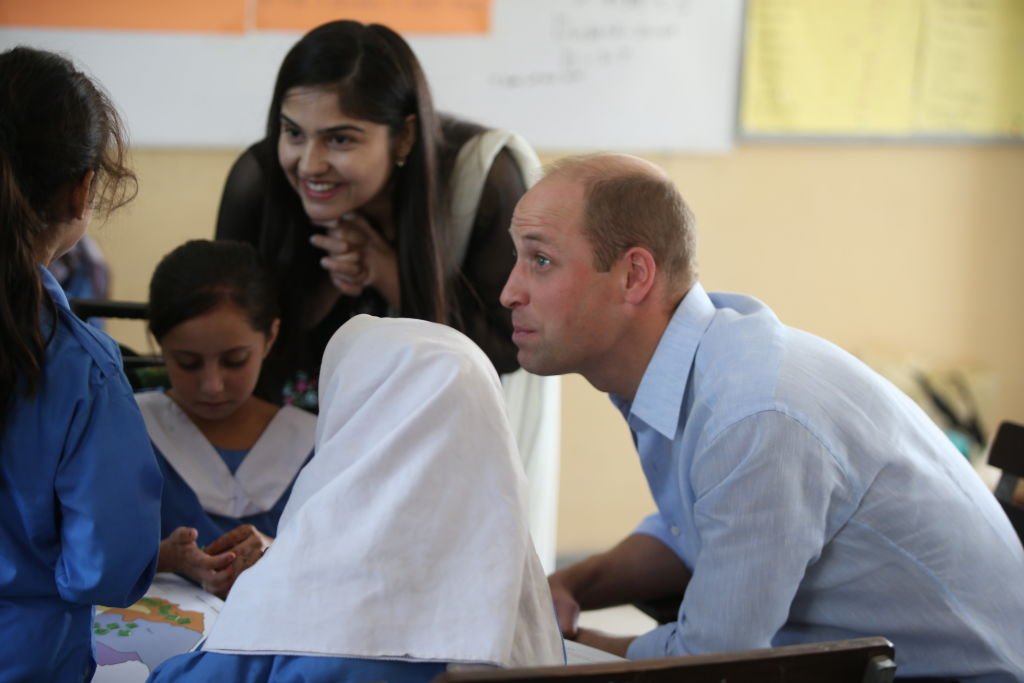 He went on to speak of Diana's visits to the nation, recalling that she had come there three times when he was still a kid. 
William, however, was there for the first time during the 5-day royal tour. He said:
"This is my first time, and it is very nice to be here and meet you all."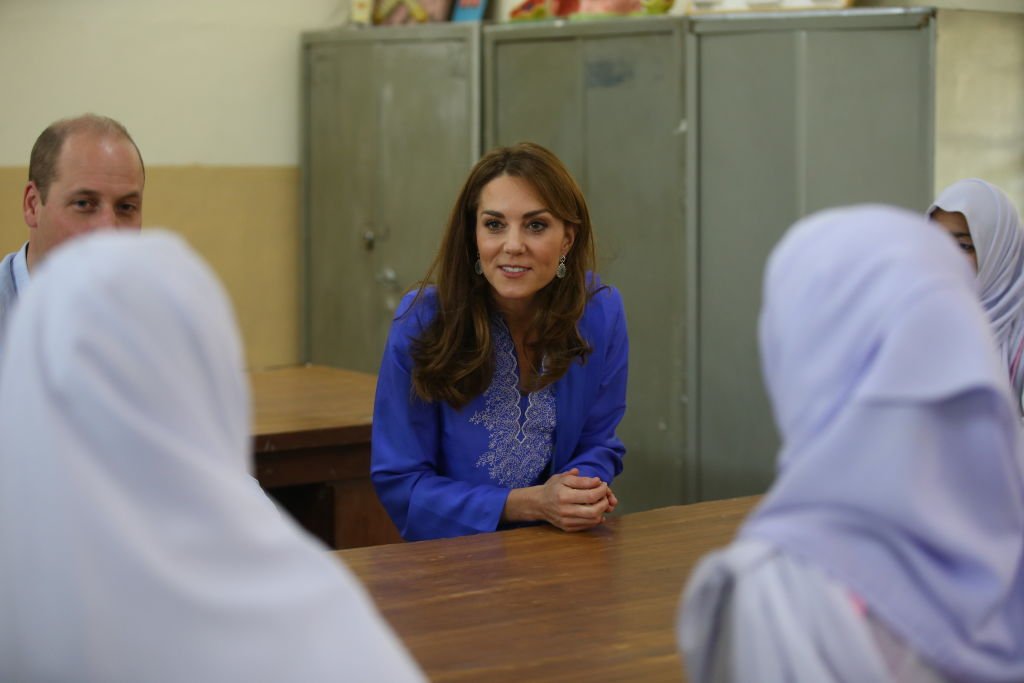 He also spoke to Aima, who wants to be a brain surgeon, about what he wanted to be when he was younger.
The second-in-line explained that his career choice changed over time, but his love for flying stayed constant. He said:
"I love flying, I feel very free, and I like learning a skill. I enjoy that. I can relate to the science of what you do."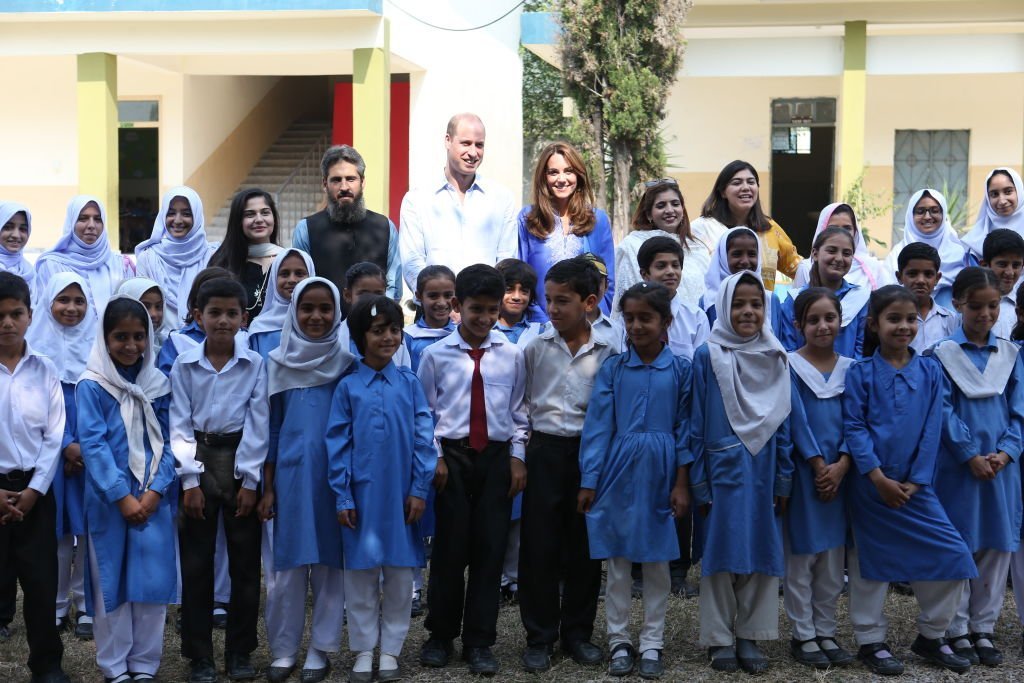 While at the school, the Cambridges visited classrooms of kids between 4 and 18 and interacted with the children and their teachers. 
As reported by Express, the couple conversed with teachers and highlighted the benefits of girls pursuing higher education and professional careers.
Arriving in the classroom..... pic.twitter.com/gd5JEQfl8z

— Rebecca English (@RE_DailyMail) October 15, 2019
Photos and videos of the engagement were shared on social media, and the couple looked natural as they bonded with the kindergarten kids.
For the tour, Kate looked her best in stunning periwinkle kurta that suited her frame. She paired the Islamic ensemble with matching trousers and a scarf. 
According to HELLO! Magazine, the outfit was created by local designer Maheen Khan. She teamed the apparel with tan-colored suede low-block heels from New Look, which reportedly cost £23.99.
She kept her accessories simple, rocking a pair of dangling earrings by Zeen that retail for £6 and her iconic sapphire engagement ring.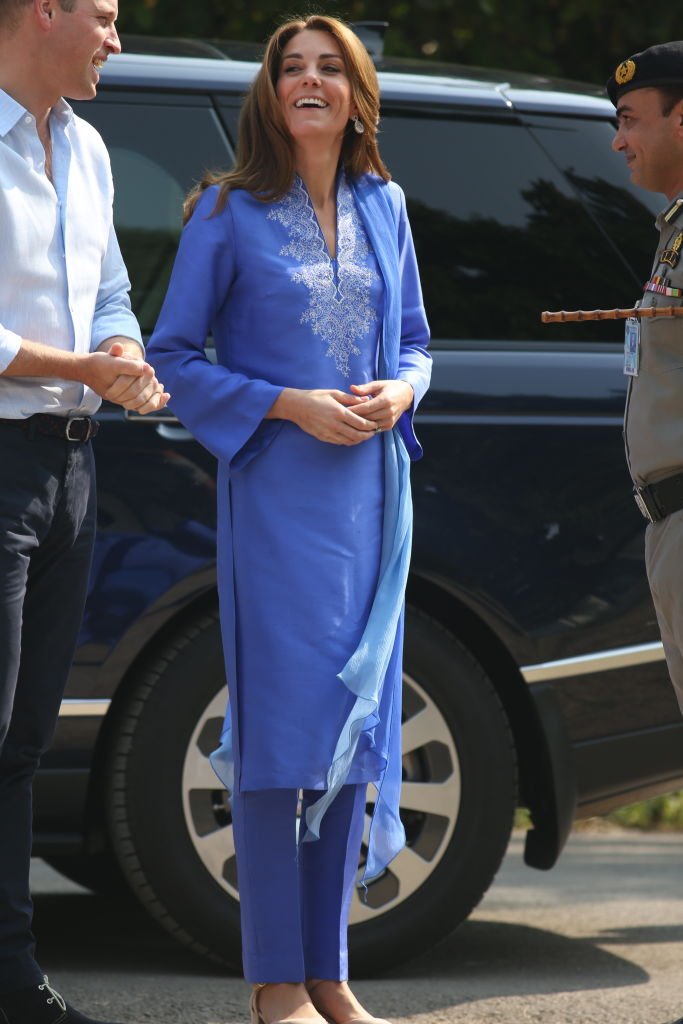 Her golden hair was styled with a parting to the side. Prince William, on the other hand, kept things casual in light blue shirt rolled at the sleeves and paired with dark blue trousers. 
William and Kate are to spend the next four days of their tour checking out projects in the nation's capital and learning more about the effect of climate change on the country.