Kate Middleton Stuns in Royal Blue Classic Kurta with Trousers & Scarf on Royal Tour of Pakistan
During the second day of the royal tour of Pakistan, Kate Middleton dresses in a traditional ensemble, put together with pieces from local fashion designers.
Prince William and Kate Middleton are currently on a five-day tour of Pakistan. The visit was commissioned by the Foreign and Commonwealth Office.
The tour is the first visit a member of the royal family had made to Pakistan since, 2006, when Prince Charles and Camilla visited the country.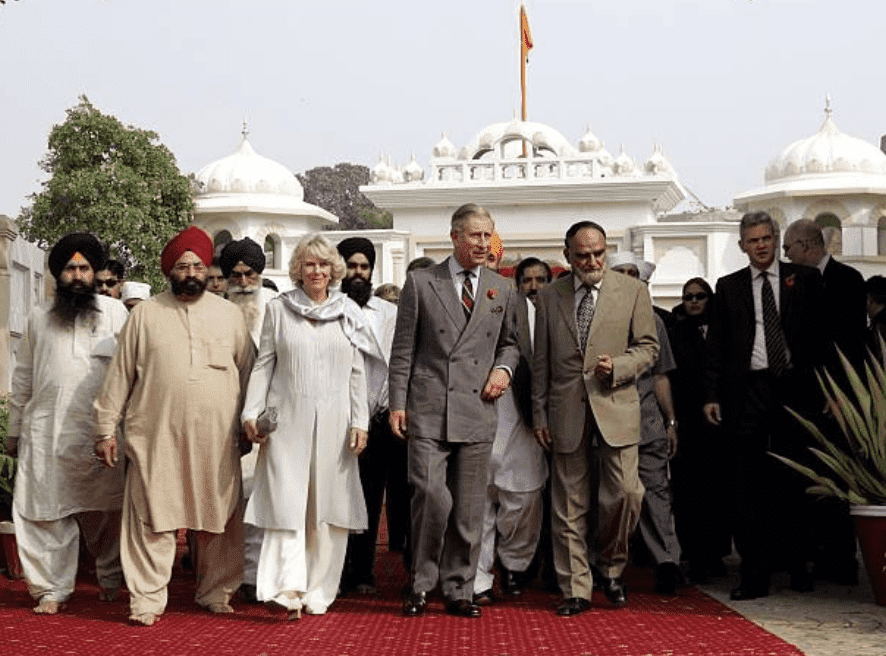 On their second day
, William and Kate travelled to the Islamabad Model College for Girls. The school is run by the government and supports disadvantaged children between the ages of 4-years-old to 18-years-old.
The visit is part of the royal couple's plans to highlight the importance of education for girls. Arriving at the event, Kate donned a royal blue classic Kurta. 
William and Kate, in another lovely shalwar kameez, arrive at Islamabad Model College for Girls where they'll highlight girls' education & see the effects of the 'Teach for Pakistan' scheme which helps disadvantaged kids. pic.twitter.com/ohD24rA9Ov

— Emily Andrews (@byEmilyAndrews) October 15, 2019
It is reported, Kate choose mostly local designers for her traditional look. She wore a tunic by Catherine Walker, earrings by Zeen, a scarf by Satrangi classic blue kurta with trousers by Maheen Khan.
According to Harper's Bazaar, Khan is an award winning fashion designer, who has designed for labels such as The Embroidery House, Maheen and Gulabo.
Kate reportedly travelled with a huge entourage, which included a hairdresser. For their first engagement, her team kept her traditional outfit very simple. She wore her hair in classic loose waves and accessorized with bold earrings.
Joining the young children in one of their classrooms, Kate's royal blue ensemble was matching with the colors of the dresses worn by the little girls at the school.
Arriving in the classroom..... pic.twitter.com/gd5JEQfl8z

— Rebecca English (@RE_DailyMail) October 15, 2019
The couple were at the school to observe the work being done by "Teach for Pakistan." The initiative aims to help disadvantaged children better their lives by providing them with access to quality education.
Immersing themselves in their environment, William and Kate toured classrooms and also took time to greet and talk to some of the students. 
Sweet scenes as William and Kate meet the kindergarten children #RoyaltourPakistan pic.twitter.com/XmnKIDei7r

— Rebecca English (@RE_DailyMail) October 15, 2019
"This is the most complex tour undertaken by the Duke and Duchess to date, given the logistical and security considerations," reveals Christian Jones, the communications secretary.
It is reported, during the five-day tour, the couple will guarded by 1000 police officers and travel over 1000 kms, as they visit various youth empowerment projects, meetings with dignitaries, and meet with locals.