Kate Middleton Said Princess Charlotte Is 'Pretty Good with Heat' When the Duchess Makes a Curry
Kate Middleton and Prince William are gearing up for their tour of Pakistan. The couple admitted that they can't wait to try the country's curry. Kate reveals that Princess Charlotte is also a fan of hot curry dishes. 
In preparation for their royal tour of Pakistan, Kate Middleton and Prince William spent the day celebrating Pakistani culture. 
The royal couple met with several representatives, including musicians, chefs, artists and key figures in the Pakistani community. Kensington Royal writes:
"Less than two weeks to go until #RoyalVisitPakistan! Today The Duke and Duchess of Cambridge joined His Highness The Aga Khan for a special event at the Aga Khan Centre, ahead of their official visit to Pakistan later this month."
Speaking to reporters, the couple admit that other than attending to their official duties in Pakistan, they look forward to trying some of the local foods. 
Middleton shares that she often makes a homemade curry to suit the tastes of each member of her family.
Prince Louis, Princess Charlotte and Prince George enjoy a mild curry, while she and William eat their curry a little spicier. She reveals that Charlotte also likes her curry spicy, she explains:
"It's so hard cooking curry with the family though. The children have a portion with no spice, [William's] is medium. And I quite like it hot. Charlotte is pretty good with heat."
#KateMiddleton Says #PrincessCharlotte Loves This Spicy Dish & We Can't Even Get Our Kids to Eat PB&J: https://t.co/xBbzBJ6coa pic.twitter.com/FDpKOyk9PK

— SheKnows (@SheKnows) October 2, 2019
According to PEOPLE, one person at the event joked with William that he probably won't find a mildly spiced curry in Pakistan, William responds:
"Me and heat, not so good. I love spice but not heat. I'm looking forward to it anyway. I'm going to need a bigger suit."
Two weeks to go until #RoyalVisitPakistan. The Duke and Duchess of Cambridge attended an event hosted by His Highness The Aga Khan in London today. Their Royal Highnesses met people from the Pakistani diaspora including community leaders, businesses, musicians and chefs. pic.twitter.com/ddeD4GxK7K

— UKinPakistan🇬🇧🇵🇰 #StayHomeSaveLives (@ukinpakistan) October 2, 2019
Homemade curry is one of the traditions Middleton tries to practice to give her children a sense of normalcy in their lives. A source close to the royal family tells PEOPLE,
"She wants to emulate her upbringing, living in the countryside with a close-knit family. She desperately wants that normality for her own kids."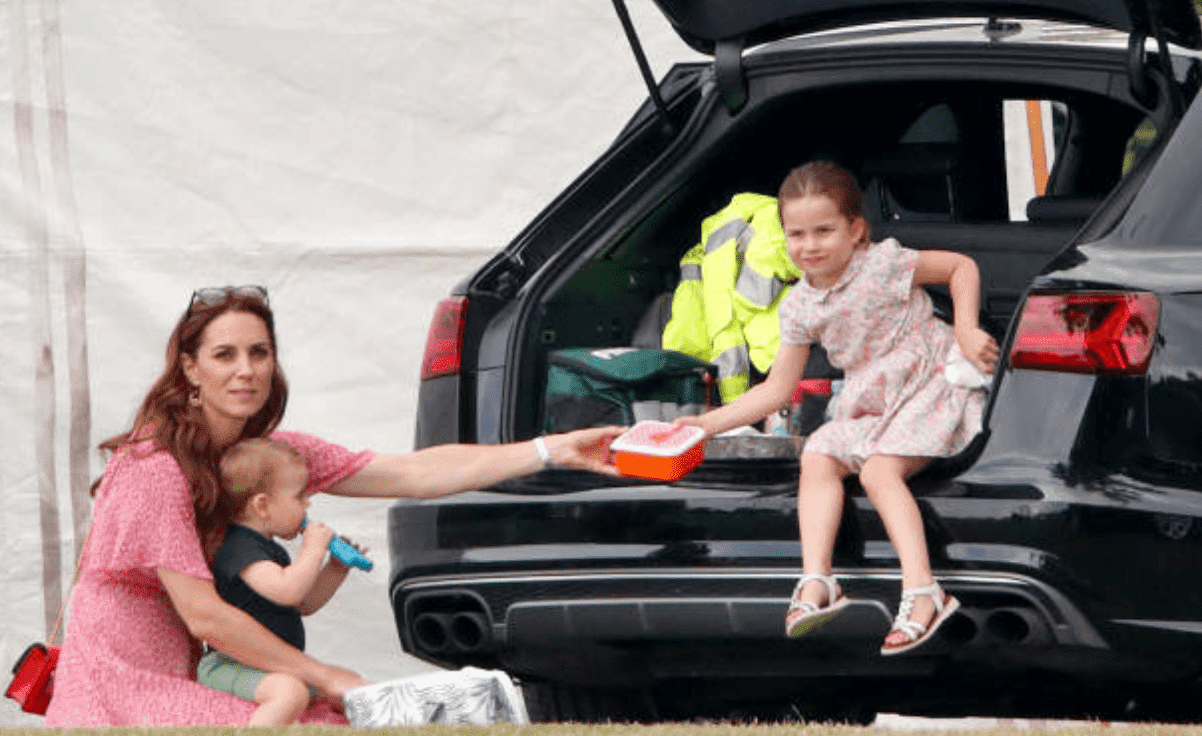 "She is an adoring mother, and she is contributing publicly in the way we would want her to. You see it more and more. The young student has turned into our future Queen," the source reveals.
The Duchess of Cambridge arrives at the event in London pic.twitter.com/G6uLaAYlxj

— Elliot Wagland (@elliotwagland) October 2, 2019
It is reported, the tour of Pakistan is the first trip the royal family has made in over a decade. William and Kate will be in Pakistan from October 14 to 18.
The last tour was led by Prince Charles and Camilla, in 2006, when it had been requested by Britain's Foreign and Commonwealth Office.