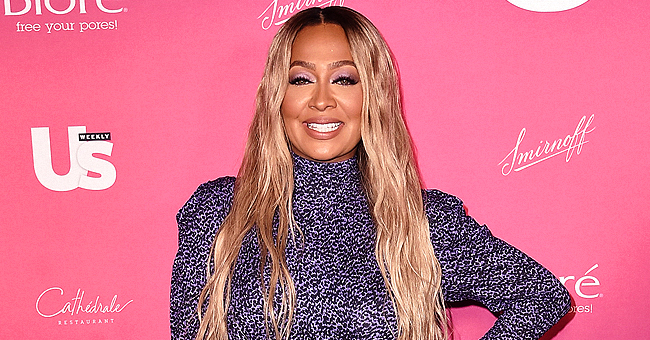 Getty Images
La La Anthony of BH90210 Admits She Owns Every Pair of Yeezy Sneakers Released from Kanye West's Fashion Line

La La Anthony has so many pair of Yeezys in her shoe collection that she has stopped counting them. The actress told PEOPLE about her fascination with the shoe brand.
Just how many Yeezys can one have? To La La Anthony, the answer to that question could be "as many as possible."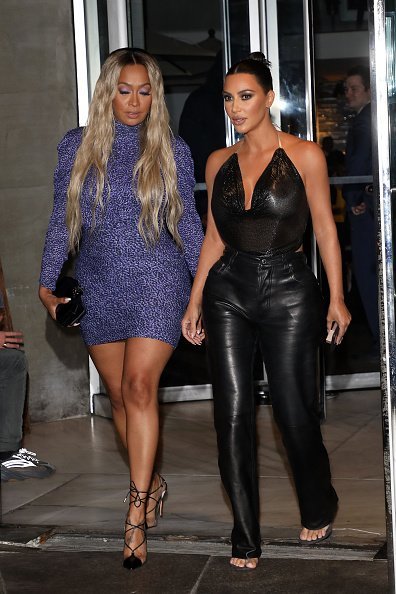 Kim Kardashian and Lala Anthony on September 11, 2019 in New York City | Photo: Getty Images
The actress is best friends with Kim Kardashian and Kanye West, and this has allowed her to have access to any new collections dropped by the rapper's shoe line.
LA LA ANTHONY IS A SNEAKERHEAD
La La Anthony could arguably be one of the persons in the world with the highest sneaker collection, especially from the Yeezy stable.
The star actress revealed that she loves sneakers so much that she has every pair of Yeezys that drop, and has lost count of the exact number she has.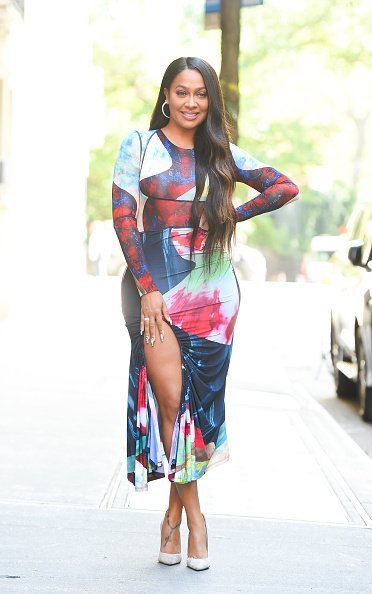 La La Anthony outside ABC on October 10, 2019 in New York City | Photo: Getty Images
"I'm a sneakerhead, so I literally have every single pair of Yeezy [sneakers]. I lost count a long time ago," she told PEOPLE.
Anthony made the confession of her Yeezy obsession while at the QVC x FFANY Shoes on Sale Gala, which held on Thursday night.
THE PERKS OF BEING BEST FRIENDS WITH KIM KARDASHIAN
La La Anthony's closeness to the West-Kardashian clan comes with its perks. Apart from her collection of Yeezys, the "Power" actress also gets an inside scoop of future launches from Kim Kardashian.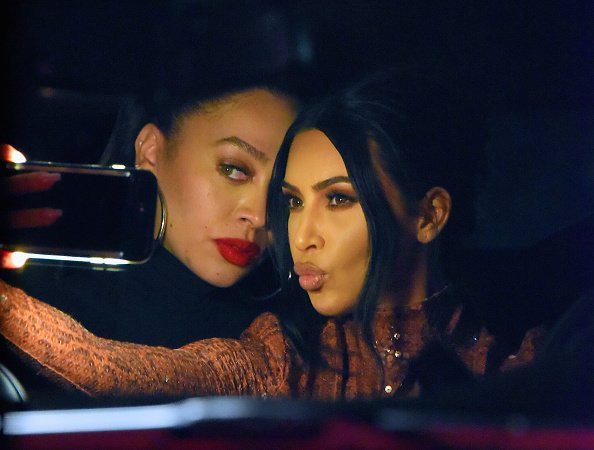 Kim Kardashian and La La Anthony in Manhattan on February 7, 2019 in New York | Photo: Getty Images
The "Beverly Hills, 90210" star said that she and Kim were in the habit of talking about the sneakers, and such discussions usually ended with her getting a new sneaker.
"We always talk about [Yeezy] stuff. And then I'll just see them at my house in a different color wave, which is always cool. I have so many. It's a little crazy," she said.
LA LA ANTHONY IS ALSO FASCINATED ABOUT SOME OTHER SHOE COLLECTIONS
The 38-year-old knows she may not be the only woman fascinated with sneakers or shoe collections and thus admires the collections of other female stars.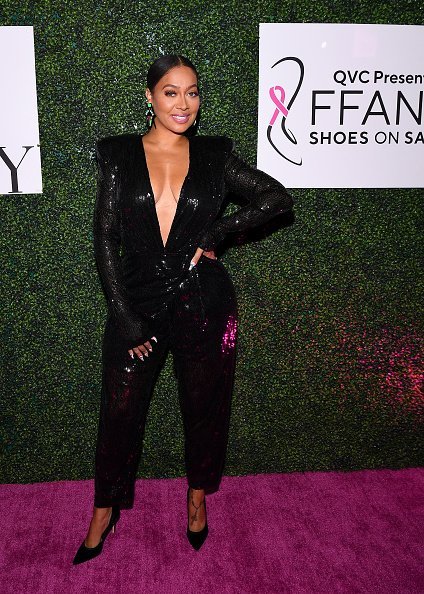 La La Anthony at the 26th Annual QVC "FFANY Shoes On Sale" Gala on October 10, 2019 | Photo: Getty images in New York City
Anthony admitted that she has an admiration for the collections of Kim Kardashian, adding that she thinks Ciara and Kelly Rowland also have some great shoes. However, La La feels her shoe closet deserves some respect.
"I have to be honest, my shoe closet is nothing to play with," she opined.
Despite being proud of her shoe closet, La La would love to catch a glimpse of Jennifer Lopez's entire closet, as she believes the iconic singer is a style persona, who can do no wrong when it comes to fashion.
QVC DONATES BIG TO BREAST CANCER
The QVC gala which Anthony attended, was held to raise awareness for breast cancer, with one of the highlights of the event being the donation made by QVC.com.
The website donated 80% of its profits made from sales to breast cancer research, a feat La La was proud to be part of. Way to go, QVC!
Please fill in your e-mail so we can share with you our top stories!