Instagram.com/DeVoeTwins
Ronnie DeVoe's Twin Sons Are All Smiles, Looking like Dad's Mini-Mes in Photo

A new picture of Ronnie DeVoe's twins have just been posted online, and the adorable smiling babies are looking more and more like their dad's mini-mes.
It's always great to see new photos of Ronnie DeVoe's twins, but the most recent is special because it features them enjoying the simple joys in life, such as hanging out on a basket filled with throw pillows together.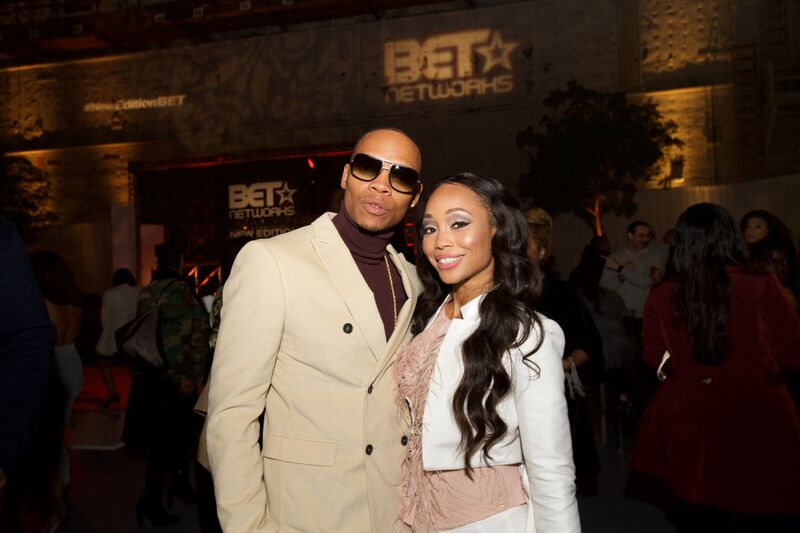 Ronnie and Shamari DeVoe attending the BET Network's "New Edition" event | Source: Getty Images/GlobalImagesUkraine
Their Makeshift Playpen
Enjoying their newest makeshift playpen, Roman and Ronald were all smiles as they hugged one another inside.
Aside from the fact that they're enjoying life as it is, it's also easy to notice how Roman and Ronald are growing up to be their dad Ronnie's mini-mes. The two kids seem to have inherited their dad's facial features, and even his hair.
Celebrating Their 2nd Birthday
Back in July, Roman and Ronald DeVoe turned two, and their parents chose to have a staycation with them to celebrate their special day. On Instagram, they shared how happy they are to be blessed with both kids, saying:
"On this incredible, amazing day, July 14, 2017, GOD blessed @bigrondevoe and I with our most precious gifts, Ronald Boyd III and Roman Elijah I. Happy 2nd Birthday to our young kings!"
Entering the "Terrific Two" Stage
Shamari went on to congratulate her kids for entering the "Terrific Two" stage of a toddler's life, also known as "Terrible Twos," where kids are known to have the worst tantrums.
However, the proud mom made sure to look at this in a positive way, even thanking those who have greeted and sent their two kings gifts.
"You did it @devoetwins! You've finally entered the 'Terrific Two' stage of your life! Mommy and daddy are so proud of you. Special shouts to those that continue to support, pray for and speak life into our family! We don't take any of your gifts, words, time or positive energy for granted. We love you all."
As the little boys seem to be growing up so fast, it'll be a sight to see them looking more and more like their famous dad in the future.
As for whether or not they'll follow his footsteps into the industry, fans will have to wait and see until they're much older.
Please fill in your e-mail so we can share with you our top stories!