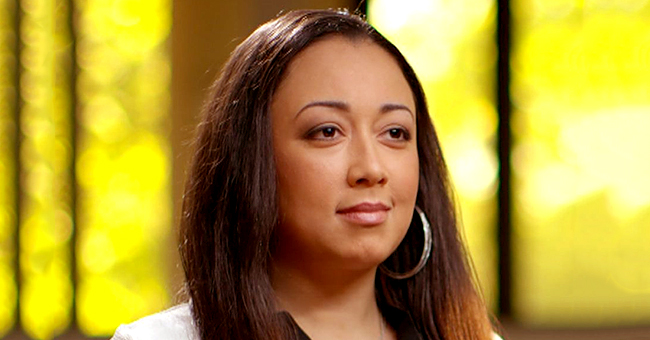 Twitter/TODAYshow
Cyntoia Brown Talks about Power of Faith during First Public Appearance since Prison Release
Cyntoia Brown spoke about God and redemption at the Riverside Church in Manhattan.
It is been less than 3 months since Cyntoia Brown was freed from a Tenessee woman's prison where she was serving a 51-year sentence for murder, but now she is speaking in the hallowed hall of the Riverside Church in Manhattan., where once Martin Luther King spoke, and after him Nelson Mandela.
And to hear her words were students from John Jay College students and the community, and among them other survivors of sex trafficking.
A 16-year-old in a prison surrounded by hardened criminals, Brown turned to God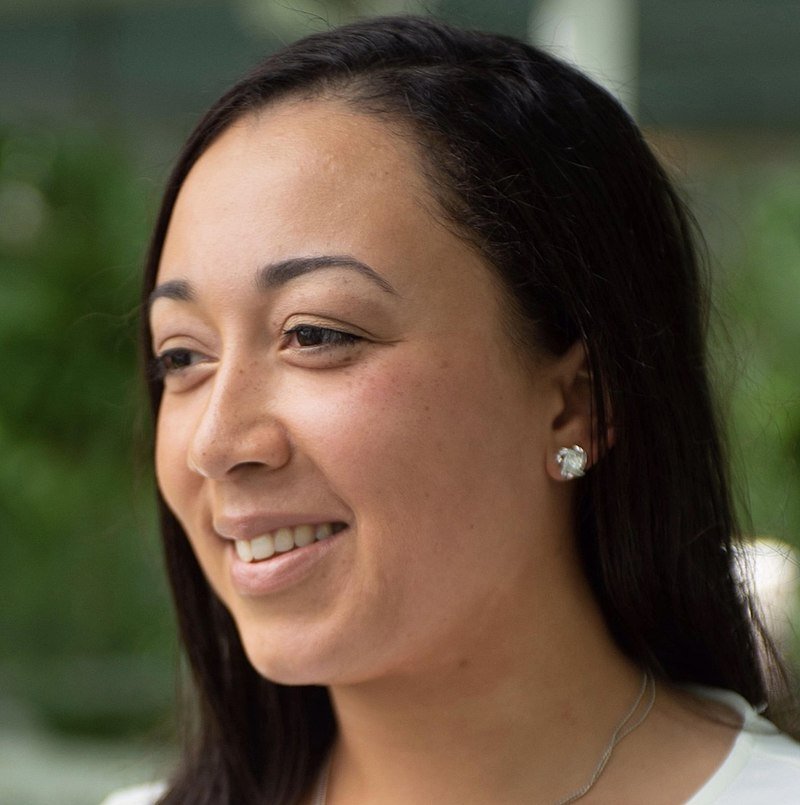 Former inmate Cyntoia Brown/ Source: Wikimedia
WORDS OF REDEMPTION FROM BEHIND BARS
Brown has become a celebrity of sorts, released at the age of 31 after serving 15 years of her sentence through the intervention of several organizations, and public figures like Rihanna and Kim Kardashian.
But what does a once child prostitute and felon have to say to the gathered audience? Brown spoke of her fight to free herself no just from prison but from shame and rage, and how her belief in God sustained her.
FROM VICTIM TO CRIMINAL
Brown revealed that she had been forced into prostitution at 15 by a man she thought of as her boyfriend. The daughter of an alcoholic mother, his affection was irresistible, and she acceded to his demands, until one night, believing herself in danger, she killed a man. She said:
"I met a man who I thought at the time was my boyfriend, but I've come to know him as my trafficker now. I began having sex with men for money and one of the men that I met, I felt uncomfortable. I felt trapped, I felt that I was in a situation where I was going to be harmed and I acted to defend myself."
CYNTOIA BROWN'S "BARGAIN" WITH GOD
A 16-year-old in a prison surrounded by hardened criminals, Brown turned to God and begged for light, life, a second chance. Her faith became her strength. She revealed that she bargained with Him:
"God if you let me out of here, I'll tell the whole world about you."
REACHING OUT TO OTHER TRAFFICKING VICTIMS
The story of Brown's release is well known, as is her marriage while still incarcerated to Jamie Long, the man she believes God sent her - the ex.husband of Pamela Long of the R&B group Total.
Moving back into freedom has its challenges, and Brown addressed them, but her focus was speaking to and for women who have been trafficked. She addressed her relationship with her trafficker saying:
"Love was never on the table. Love is not killing yourself to please someone. It's not giving of yourself so that you have nothing left,"
Brown believes that her duty is to speak out for other women who have suffered as she has and to work towards changing the legislation that permits the courts to condemn children to life sentences.
CYNTOIA BROWN - FREEDOM AT LAST
For the last 15 years, Cyntoia Brown has been behind bars. While other girls were picking out prom dresses, she wore orange.
Brown, a 15-year-old sex worker, was found guilty of killing and robbing a client, a 43-year-old man named Johnny Michael Allen.
Brown had agreed to have an encounter with Allen for US$150 and went with him to his house. Brown claimed she had felt threatened by the man and feared for her life, and shot him in the back of the head. She was found guilty and given a 51-year sentence.
After numerous petitions from organizations and celebrities, Tennessee Governor Bill Haslam commuted her sentence. He said:
"Cyntoia Brown committed, by her own admission, a horrific crime at the age of 16. Yet, imposing a life sentence on a juvenile that would require her to serve at least 51 years before even being eligible for parole consideration is too harsh, especially in light of the extraordinary steps Brown has taken to rebuild her life."
Cyntoia Brown got her second chance, and she is determined to pay it forward and help others in similar circumstances.
Please fill in your e-mail so we can share with you our top stories!