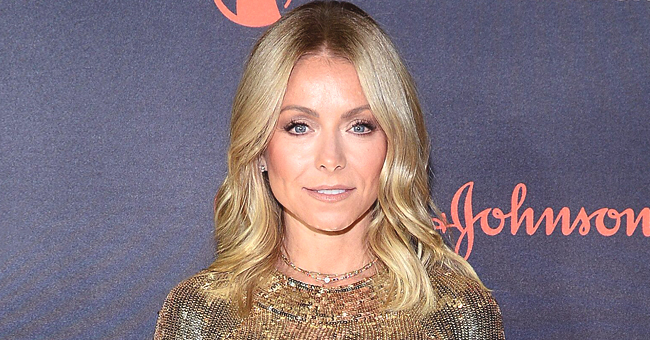 Getty images
Kelly Ripa Shows off Her Natural Beauty in New Makeup-Free Selfie during a Salon Session
Co-host of the talk show, "Live With Kelly and Ryan," Kelly Ripa showed off her new look in an Instagram photo. The 49-year-old looked ageless as she posed for the makeup-free selfie with her hairstylist, Ryan Trygstad.
Ryan Trygstad worked his magic on Kelly Ripa's hair this week, leaving her looking youthful, with a new shade of blonde tresses.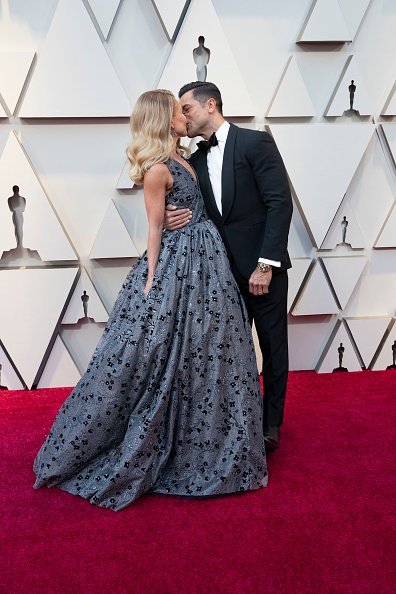 Kelly Ripa and Mark Consuelos at The 91st Oscars® broadcasts on Sunday, Feb. 24, 2019 | Photo: Getty Images
The mother of three showed off the wonders in a new Instagram photo while hinting on an upcoming movie series worthy of the hair.
KELLY RIPA POSES MAKEUP FREE
In her new Instagram post, the talk show host and her hairstylist posed for the selfie, with Trygstad bent over the television personality, with his lips pouted.
His black-gloved hands and gold wristwatch were visible over his tattooed arm. Kelly Ripa on the other hand, was seated with her lips pursed while showing off her hair which was being dyed. She looked stunning even without a trace of makeup on.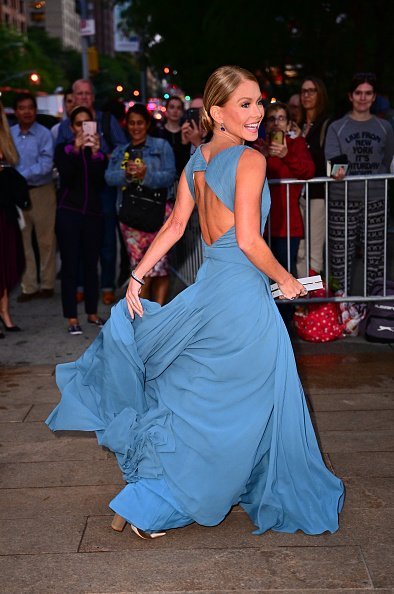 Kelly Ripa at the 8th Annual New York City Ballet Fall Fashion Gala on September 26, 2019 | Photo: Getty Images
THE "LIVE WITH KELLY AND RYAN" CO-HOST MIGHT BE GEARED FOR A NEW SERIES
The 49-year-old accompanied her post with a caption that left fans wondering if a new ABC series is on the way.
"Blondish. A new series maybe? Coming this fall to #abc," the youthful mom wrote.
Fans of the reality star took to the comment section to compliment her makeup-free look, and her gorgeous blonde locks, while some hinted that they were anticipating the new series.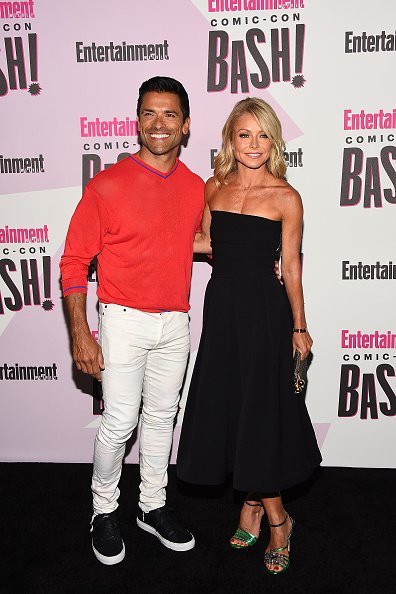 Mark Consuelos and Kelly Ripa at the Entertainment Weekly's Comic-Con Bash on July 21, 2018 | Photo: Getty Images
"Thanks actually a great idea," one fan expressed his thoughts. "I'd watch it," another commented.
BEAUTY AND STYLE RUNS IN THE FAMILY
With Kelly's hint on a probable new series featuring her as a blondie, fall seems centuries away. But it is worth the wait as it would surely be filled with more hairstyling tips from the show host in a "blondish" appearance.
The mother of three has never been known to go wrong with her hair, and she has passed the styling prowess down to her kids.
Earlier this year, the family of five granted an interview with People, where Kelly's 17-year-old daughter, Lola admitted that she learned a lot of beauty tips from her mom, including the right hairstyle to go with, and the invaluable makeup tip, "Less is more."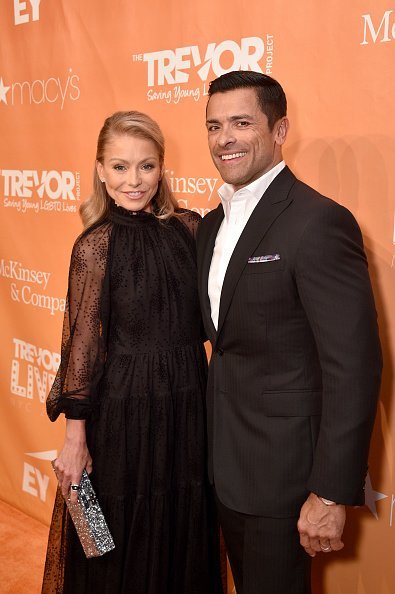 Kelly Ripa and Mark Consuelos at the TrevorLIVE NY 2019 at on June 17, 2019 | Photo: Getty Images
Although most of those tips has admittedly been useful to the 17-year-old, others were questionable. "She wants me to cut my hair into a bob. Never happening!" the determined teenager emphasized.
Seeing as the reality star lives by her principles, it does not come as a surprise to see the Kelly-Consuelos kids soaring high in the fashion department.
Please fill in your e-mail so we can share with you our top stories!