Pierce Brosnan Shows off Shirtless Body in a Blue Lagoon during Trip to Iceland with Wife Keely Shaye Smith
While on a romantic trip with his wife, Pierce Brosnan took a picture in a blue lagoon showing off his toned body.
The former James Bond actor and his wife, Keely Shaye Smith, once again make memories as they enjoyed some happy times on a romantic trip to Iceland. 
"I found a great woman in Keely Shaye. Not if I searched a million times over would I find one as good"
While on the trip, Pierce standing in a Blue Lagoon, went shirtless, showing off his toned physique. The picture appears to have been taken by his wife, who took to Instagram to post it and captioned it: 
"Happy Times"
Fans reacted and commented on the post. Someone said: "Beautiful shot of your man," while another person said, "Handsome and nice body."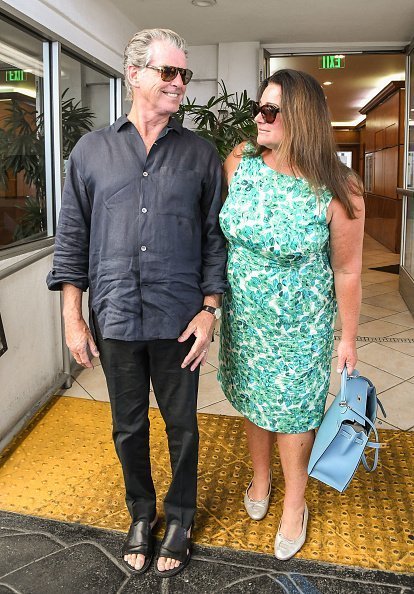 "Looks like an amazing place! It's good to see you and hubby enjoying."
The couple who has been together for 25 years and married for 18 managed to keep their romance alive. Brosnan still gushes over his wife all the time and this is evident in a series of pictures he posted of her on his Instagram page. 
The couple loves to keep things exciting, and at every opportunity they get, they spend quality time together and go on romantic trips.
He once told People,
"My wife and I took a short road trip up to Santa Barbara—we were going for a romantic weekend and to look at houses and drink great wine."
We didn't listen to any music, but we just listened to the sounds of each other's voices and sorted out the world," Brosnan told the magazine.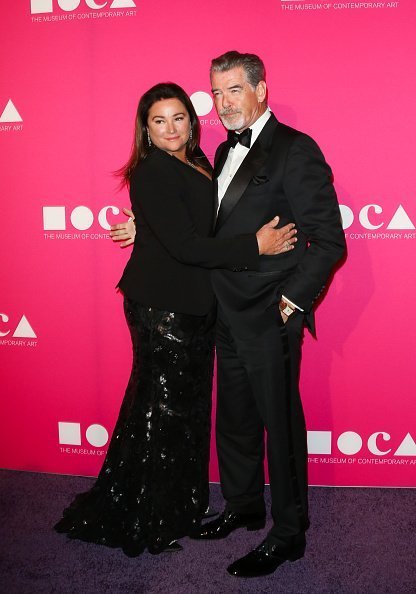 Although in the movies, the famous actor plays the role of a very appealing ladies' man, and there is no doubt that he lives in the fantasy of many women. 
However, he has eyes for only one woman, his wife, and has never shied away from expressing how he feels about her. Brosnan told People:
"I found a great woman in Keely Shaye. Not if I searched a million times over would I find one as good."
The couple first met in 1994 in Mexico and since then became inseparable. At the time, Brosnan had just lost his wife in 1991, and Keely played a huge role in helping him get over his grief. 
Seven years later, Brosnan and Keely tied the knot at Ballintubber Abbey in County Mayo, Ireland. Before they got married, they had two children together, Dylan Thomas, born in 1997, and Paris, born in 2000.