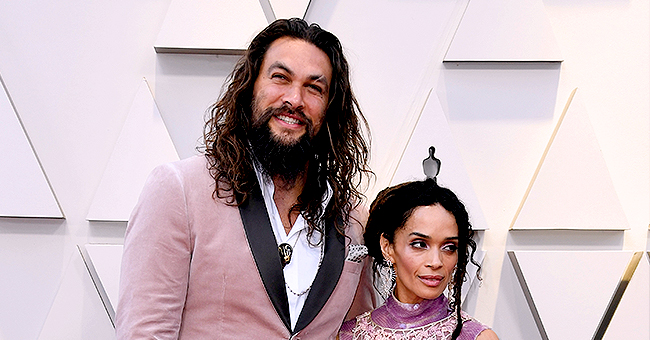 Getty images
Jason Momoa of 'Game of Thrones' Reveals Wife Lisa Bonet Was His Childhood Crush
Jason Momoa of "Game of Thrones" revealed that he had a crush on his stunning wife Lisa Bonet from long before he met her. The Hawaiian native explained, in a recent interview, that Lisa was "literally [his] childhood crush."
"Aquaman" actor has been married to Lisa Bonet for fourteen years, but Momoa had his eyes set on the beautiful actress since he was a little boy.
Momoa first saw Bonet as "Denise Huxtable", on the 80's sitcom "The Cosby Show," and was instantly smitten. Even though he was only eight at the time, he knew who he wanted.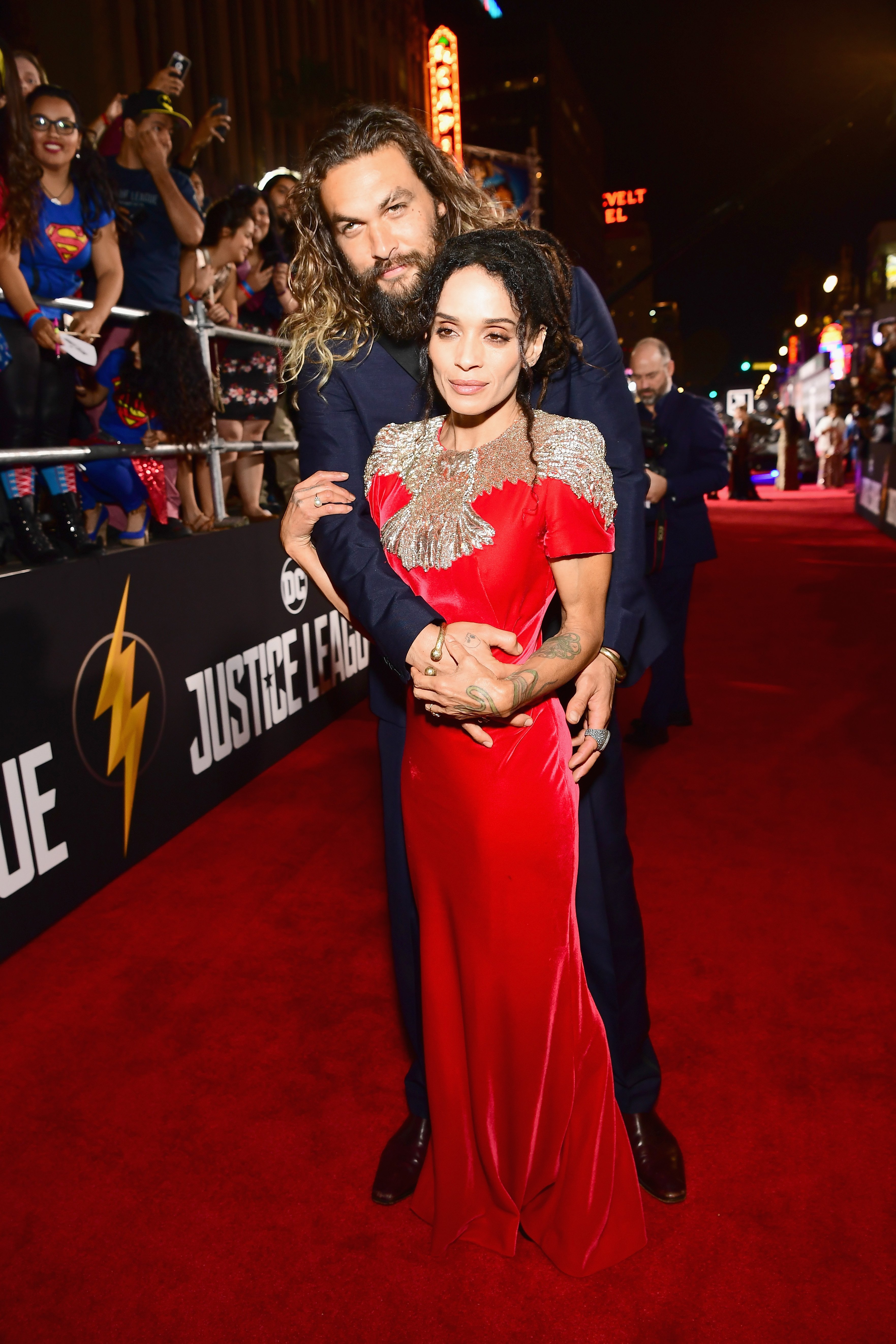 Jason Momoa and Lisa Bonet attend the premiere of Warner Bros. Pictures' "Justice League" at Dolby Theatre | Source: Getty Images
MAMOA'S LOVE LIFE
Momoa first met Bonet, in person, in a jazz club in LA, and got together almost instantly, but as he famously said in an episode of "The Late Late Show" :
"Ever since I was like, 8 years old and I saw her on the TV, I was like, 'Mommy, I want that one.' I'm like, 'I'm going to stalk you for the rest of my life and I'm going to get you.'"
The actor did get his "queen" but admittedly never told her about it until later in the relationship. "I didn't let her know I was a stalker until after we had the kids," Momoa confessed.
LISA, THE LEADER OF THE PACK
Fourteen years into the marriage, the couple now has three children in the family, Zoë, Lola, and Wolf, and as Momoa puts it, Bonet is clearly the leader of the pack.
"Mama is the boss—everyone knows that," he said in an interview with "Esquire" while he was hoping to adopt a german shepherd he met on the sets of the Apple+ show, "See."
BEING THE SUPERHERO IN THE FAMILY
Bonet's daughter with former husband Lenny Kravitz, Zoë Isabella also made headlines, when she was announced as the new "Catwoman," making "Catwoman" and "Aquaman" officially related.
Momoa is definitely happy with his step-daughter's new role. The DC superhero, being the proud father that he is, took to Instagram to share the news. Next to a picture of himself and daughter Zoë, he wrote:
"I'm so proud of u zozo bear. On and off screen OHANA. DC WB ohana Lola and Wolfies big sister is CAT WOMAN. Unbelievable so freaking stoked. Your going to have so much fun Aloha P bear"
To which Zoë replied with, "LOVE YOU PAPABEAR!" and went on to joke about "Aquaman" and "Catwoman" spending holidays together in the future.
Please fill in your e-mail so we can share with you our top stories!