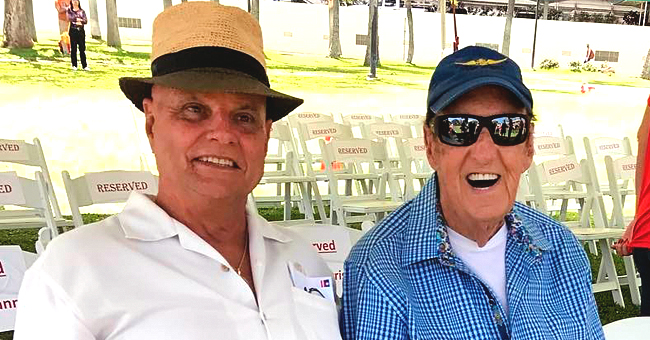 Instagram.com/kin_rou
Jim Nabors: Final Years of the 'Gomer Pyle, USMC' Actor

Jim Nabors, who is best known for his television role as Gomer Pyle, died at his Honolulu, Hawaii, home in November 2017, aged 87.
The comic actor's death was confirmed by his husband Stan Cadwallader, as reported by The New York Times.
"I'm very happy that I've had a partner of 38 years and I feel very blessed."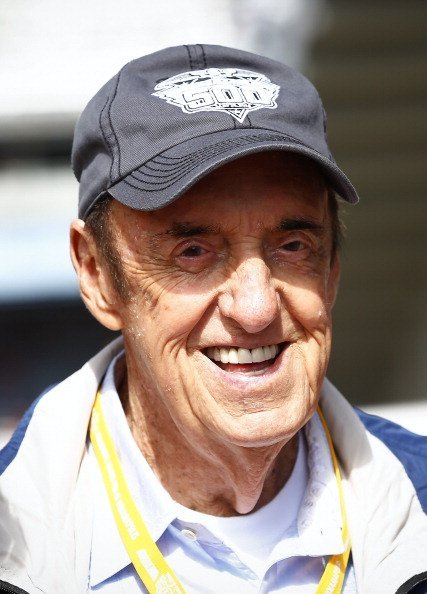 Jim Nabors at Indianapolis Motorspeedway on May 25, 2014 in Indianapolis, Indiana. | Photo: Getty Images
Cadwallader said that Nabors' health had been declining for a year. He also noted that the immune system of Nabors had been suppressed since he underwent a liver transplant in 1994.
In 2013, Nabors tied the knot with his partner of 38 years, Cadwallader, at Seattle, Washington's Fairmont Olympic Hotel.
The couple initially met in the 1970s and started dating in 1975.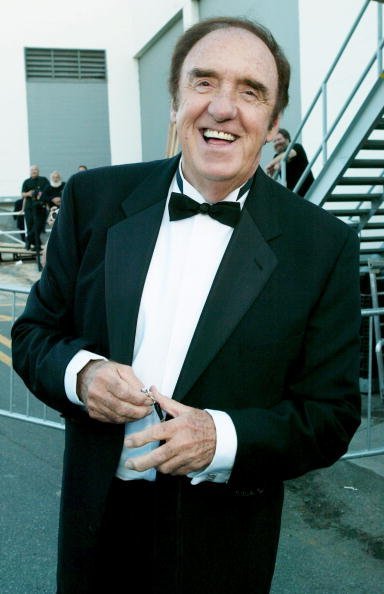 Jim Nabors at The Hollywood Palladium, March 7, 2004 in Hollywood, California. | Photo: Getty Images
"I'm 82, and he's in his 60s, and so we've been together for 38 years, and I'm not ashamed of people knowing, it's just that it was such a personal thing, I didn't tell anybody," Nabors told Hawaii News Now at the time.
"I'm very happy that I've had a partner of 38 years and I feel very blessed. And, what can I tell you, I'm just very happy."
Nabors shot to fame for his TV character Gomer Pyle in the "The Andy Griffith Show" in 1963, according to Star Advertiser.
The character proved successful, and he was given his own spin-off sitcom, "Gomer Pyle, USMC."
According to Cadwallader, Nabors was a superb person. He recalled how the famous entertainer said he wanted to be as good as Gomer.
Prior to his death, Nabors was admitted to the emergency room at Queen's Medical Center because of shingles. He came home to celebrate Thanksgiving with Cadwallader along with the other guests.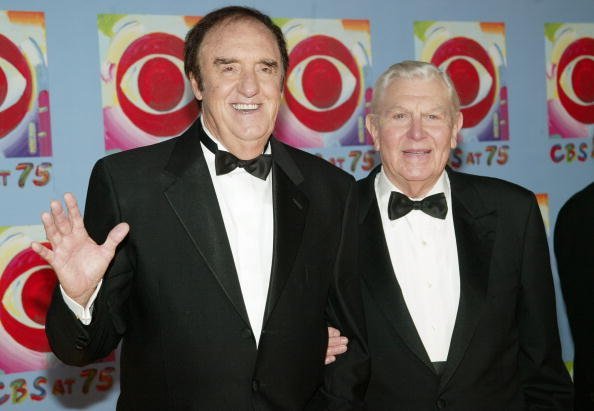 Jim Nabors and Andy Griffith at the Hammerstein Ballroom November 02, 2003 in New York City. | Photo: Getty Images
Nabors then returned to the hospital, where he underwent a series of tests. Cadwallader said that all Nabors asked his doctors was to return home.
One of Nabors' friend, former Hawaii Gov. Ben Cayetano, took to Facebook to express his emotions about the actor's passing. He wrote:
"Humble, down to earth despite his world wide fame, he loved Hawaii and its people and I believe he was loved by all who knew him or of him. Jim was one of a kind. We will miss him."
Nabors was born in June 1930 in Sylacauga, Alabama, USA, but he moved to southern California due to an asthmatic condition, according to IMDB.
Despite the fact that he was best known for his portrayal of Gomer Pyle, he became a prominent guest on variety shows during the 1960s and 1970s.
Please fill in your e-mail so we can share with you our top stories!