Wendy Williams' Son Kevin Jr Makes Public Appearance to Support Mom at Walk of Fame Ceremony
Wendy Williams was honored by the Hollywood Chamber of Commerce with a star on the Hollywood Walk of Fame and her son was by her side.
Wendy Williams saw her work in the entertainment business recognized by the Hollywood Chamber of Commerce, by awarding her with a star on the Hollywood Walk of Fame.
Wendy was honored in a ceremony on October 17, 2019, and unveiled the 2,677th star on Hollywood Boulevard. By her side, was her only child, Kevin Hunter Jr.
Wendy has been a reference in talk shows for decades - first on radio, then on TV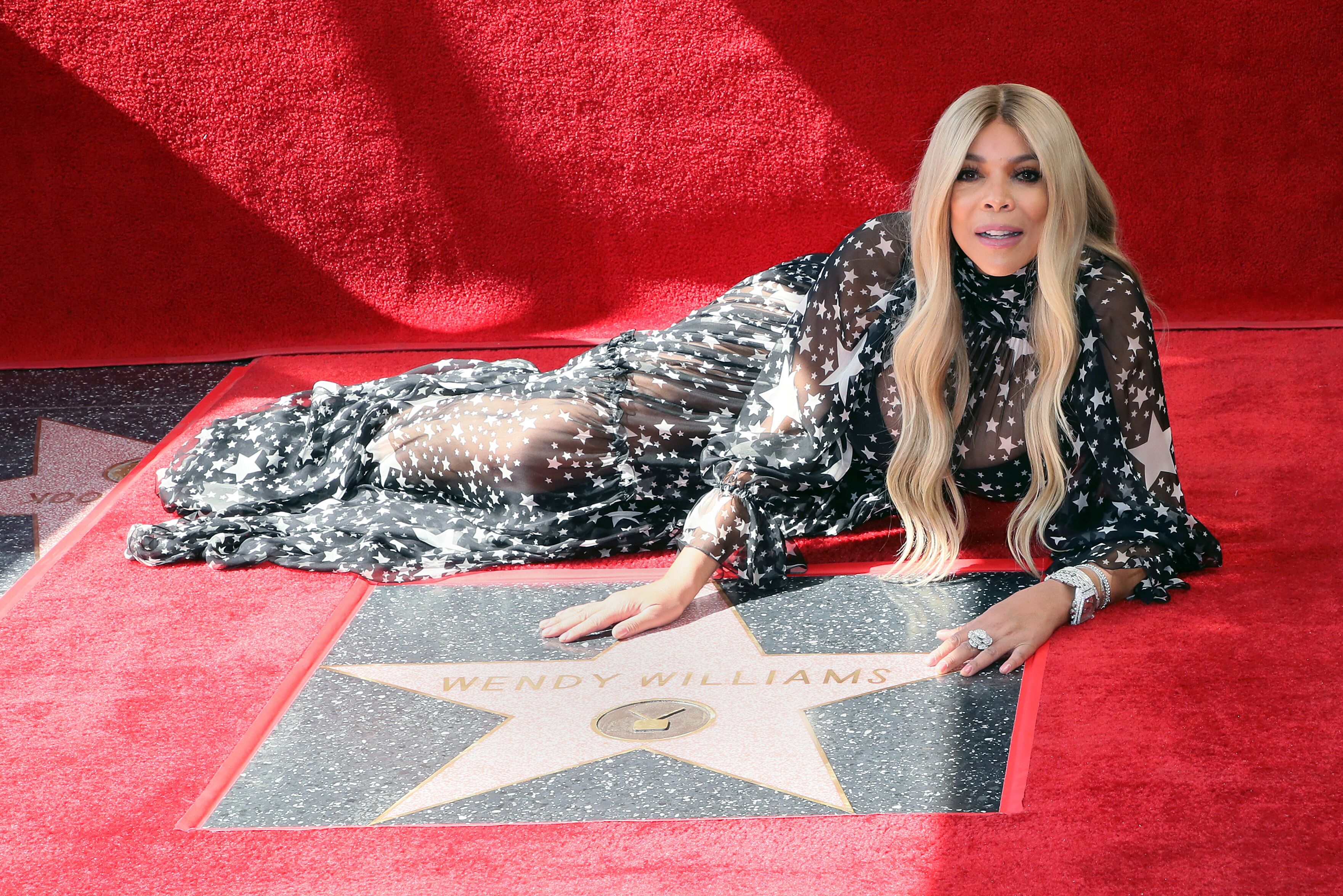 A SINGULAR HONOR FOR WENDY WILLIAMS
Since 1953, the Hollywood Chamber of Commerce has been awarding stars to people who have distinguished themselves in five categories: motion pictures, broadcast television, music, broadcast radio, and theater/live performance
Getting a star on the Walk of Fame is a career-crowning moment, and Wendy was appropriately dressed in a lovely star-strewn black gown.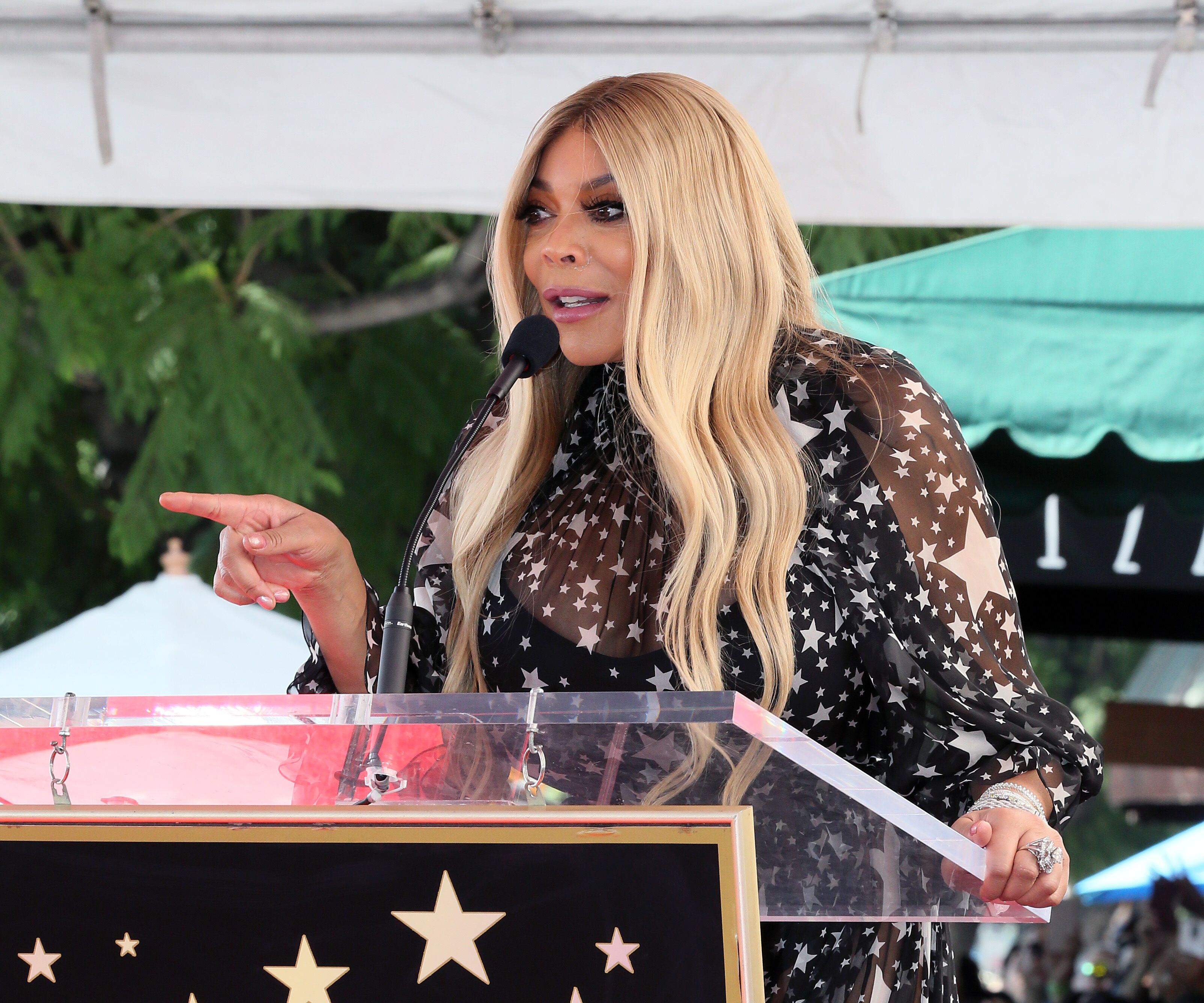 WENDY WILLIAMS' ACCEPTANCE SPEECH
Wendy stepped up to the microphone to deliver her acceptance speech and admitted that it was a moment of rejoicing in a year of horror, which saw her fighting health issues as well as filing for a divorce from her cheating husband. She said:
"The elephant in the room knows that I've had a tough year. Slowly but surely I'm climbing out of the pit and this is one of those monumental days. If you don't believe in yourself who is going to believe in you?"  
WENDY WILLIAMS INTRODUCES SON KEVIN HUNTER JR
Wendy called up her son Kevin to stand beside her and was visibly proud of the handsome young man who recently turned 19. She said:
"I want to give some love to my son Kevin. It's me and you kid. Kev's only 19 so he only knows me doing this… He only knows mom up here… Somehow he always tells me I'm just mom… There's one person here that knows, you know you now, there's no place like home… Thank you, Kevin."
WENDY WILLIAMS' ASTRONOMICAL CAREER
Wendy has been a reference in talk shows for decades - first on radio, then on TV, where she has entertained millions of people daily.
"The Wendy Williams Show" is now in its 11th season, has been renewed by the Fox Network through 2021. 
Congratulations, Wendy, and may you entertain us for many, many more years. 
CHARGES AGAINST WENDY WILLIAMS' SON WERE DROPPED
Wendy Williams' son Kevin Hunter Jr. was arrested in June 2019 for physically assaulting his father, Kevin Hunter Sr.
The attack happened in the aftermath of Wendy filing for divorce from Hunter after the talk show host discovered her husband's mistress of 10 years had given birth to his child.
To add insult to injury, Hunter had set the woman up in a house near his family home and was supporting her lavishly, showering her with luxurious gifts at his wife's expense.
Kevin apparently got into a physical altercation with his father over his behavior, and over the fact that he was insisting on suing Wendy for spousal support.
Kevin pleaded not guilty to the assault, and the charges were dropped.