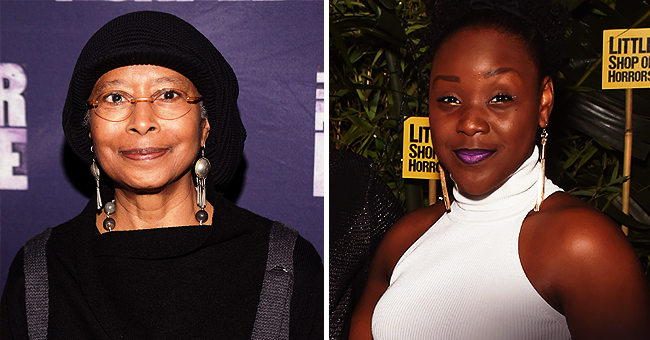 GettyImages
Alice Walker Reacts after Actress Loses Role in 'Color Purple' Play Because of Homophobic Comment
Homophobic comments made by a stage actress, Oluwaseyi Omooba, in the past led to actress, Alice Walker's exit from the stage production of the book, "Color Purple."
The book's author, Alice Walker, has given her views on the ouster of Omooba from the stage play.
Oluwaseyi Omooba was all set to play the role of Celie, the iconic character from Alice Walker's book, "Color Purple" in a stage production, but was removed from that role following the resurfacing of her Facebook comments from years past.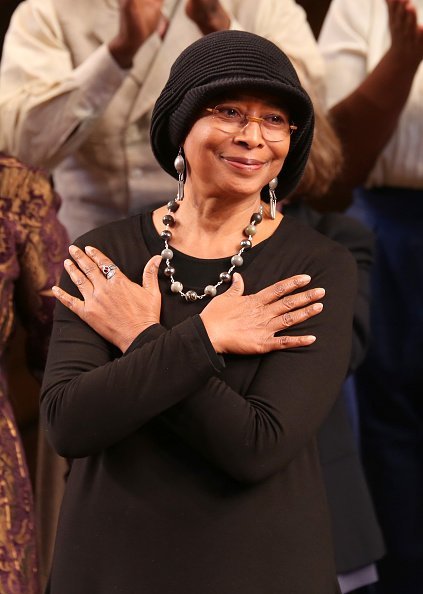 Alice Walker at the Opening Night Performance Curtain Call for 'The Color Purple' on December 10, 2015 | Photo: Getty Images
Those comments were deemed homophobic, leading the Theatre Company in charge of the production to end her contract. Alice Walker has now broken her silence on the issue.
ALICE EXPLAINS CELIE'S CHARACTER
Alice Walker spoke to "Shadow and Act," and explained the origin of the character, "Celie," who Omooba was supposed to portray.
In the book, Celie falls in love with another woman, Shug Avery, and the nature of her character compared to Omooba's previous comments showed a stark contrast.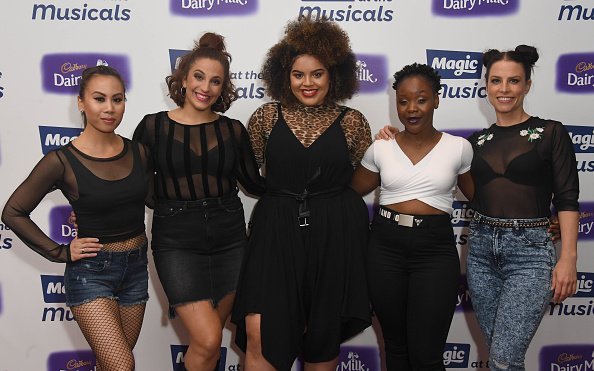 Christina Modestou, Renee Lamb and Seyi Omooba at the Magic Radio's event on May 21, 2018 | Photo: Getty Images
Alice Walker explained that Celie's character could be compared to her grandmother, who suffered in the hands of abusive men, making her lose attraction to men.
"It is safe to say, after a frightful life serving and obeying abusive men, who raped in place of 'making love,' my grandmother, like Celie, was not attracted to men," Walker said.
However, her grandma found love in the eyes of a woman (Alice's grandfather's lover), who was kind to her and was the only person to notice her unique attributes.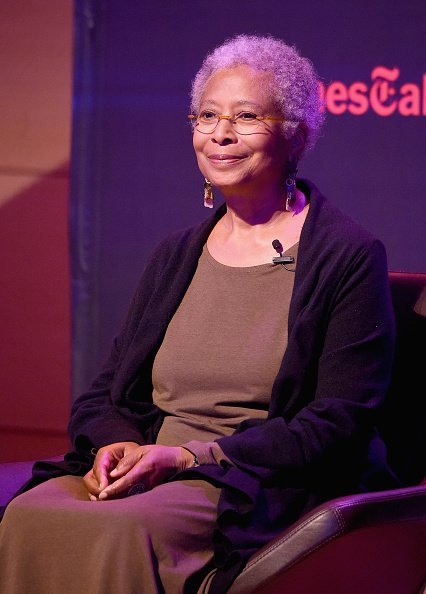 Author Alice Walker at "The Color Purple" TimesTalks on October 29, 2015 | Photo: Getty Images
Alice further explained that in giving the character Celie the love of a woman, she was trying to demonstrate that she (Celie) also deserved to be loved and appreciated by whoever considered her whole and worthy.
A WORD FOR OMOOBA
Alice, in speaking about Omooba's firing, stated that in playing Celie's role and not believing in her right to be loved, or show love as she pleased, Omooba would have betrayed the right of women to be free.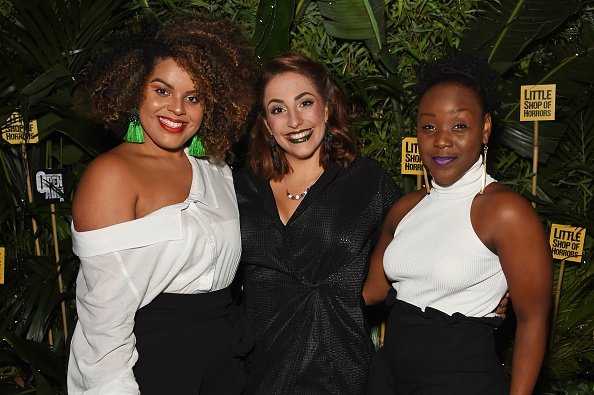 Renee Lamb, Christina Modestou and Seyi Omooba at the press night after party for "Little Shop Of Horrors" on August 10, 2018 | Photo: Getty Images
"Playing the role of Celie while not believing in her right to be loved, or to express her love in any way she chooses, would be a betrayal of women's right to be free," she opined.
She also advised all to think carefully about the words she had spoken, despite Omooba taking steps to sue the production company for the cancellation of her contract.
"I urge all of us to think carefully about what I am saying, even as you, Oluwaseyi Omooba, sue the theatre company for voiding your contract," she added.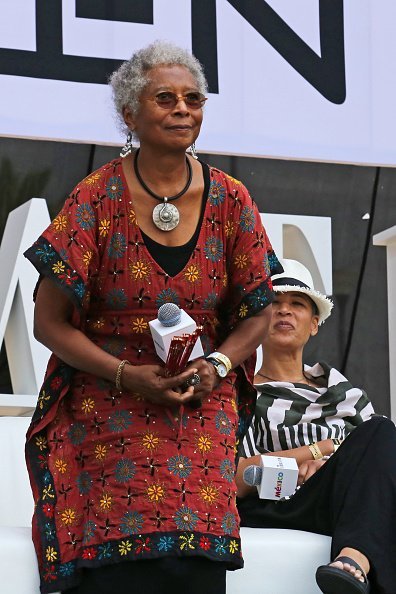 Alice Walker at Monumento a la Revolucion on March 17, 2018 | Photo: Getty images
OMOOBA GOES LEGAL
In response to her removal from the stage play and the subsequent cancellation of her contract, Oluwaseyi Omooba is seeking legal means to fight back by filing a lawsuit against Leicester's Curve Theatre and Global Artists, citing a breach of contract and religious discrimination.
She hired Christian Legal Centre as her representative in the lawsuit. A Facebook post made by Omooba in 2014 saw her state that she didn't believe people were born gay, adding that homosexuality is a sin.