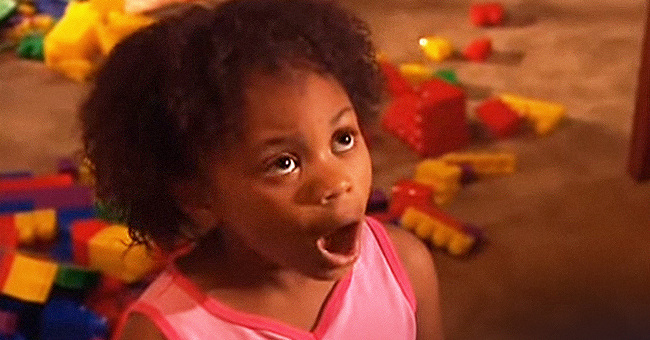 Youtube/Kayeezie
Dee Dee 'Baby Girl' Davis from 'Bernie Mac Show' Shares Photo of Look-Alike Son at a Pumpkin Patch

The actress who played "Bryana," aka "Baby girl," on "The Bernie Mac Show," shared a photo of her look-alike son at a pumpkin patch.
With Halloween fast approaching, Dee Dee Davis, who portrayed "Bryana," aka "Baby girl," on "The Bernie Mac Show," took her 2-year-old son, Logan Jackson, to the pumpkin patch to shop for the number one decorative item for Halloween.
Davis shared a photo on her Instagram of herself and her son at a place called Tina's Pumpkin Patch.
The little boy, who is a replica of his mom, sat in a shopping trolley, dressed in a black T-shirt, blue jeans, and multi-colored sneakers. He looked adorable and held a water flask in his hand.
The young mom captioned the photo with a pumpkin emoji, and the snap has gotten over three hundred likes.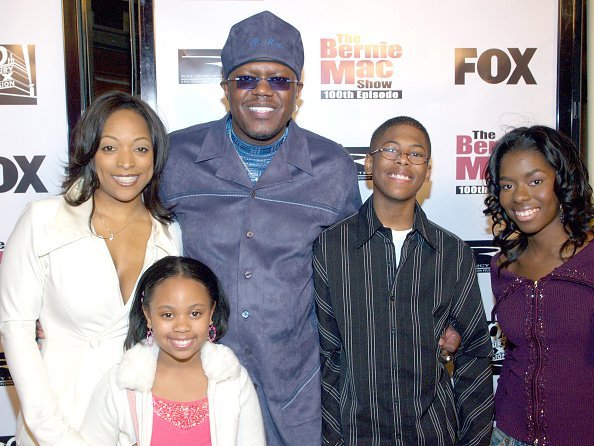 Casts of "The Bernie MAc" show, Kellita Smith, Dee Dee Davis, Bernie Mac, Jeremy Suarez and Camille Winbush during a red carpet appearance | Photo: GettyImages
Davis welcomed Logan in June 2017 and shares the little boy with her ex-fiancé, Smokey Lee Johnson. The two met at a fair in 2014 and were excited when they found out they were going to be parents.
In one of the posts, Johnson wrote about his then-unborn child and then-girlfriend,
"God [blessed] me with the greatest gift, my son, and the greatest mother [for] my child [Davis], love you, babe."
Davis was 21 when she gave birth to her son, and she stays mostly out of the spotlight, except for the posts she shares on social media.
After appearing on "The Bernie Mac Show," which ended in 2006, two years before the death of the lead actor who shares the same name with the title, the child-star stayed away from Hollywood.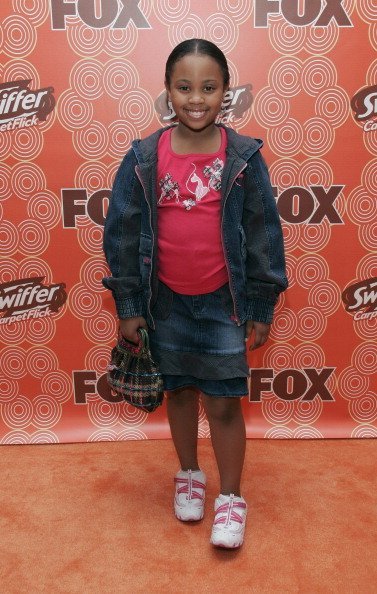 Dee Dee Davis at the Fox Fall Party at the Cabana Club on October 24, 2005 | Photo: Getty Images
The Culver City, Los Angeles, California-born actress returned to school, and attended the Prairie State College, after completing her high school education at the Rich Central High School, at Olympia Fields, Cook County, Illinois.
Davis subsequently returned to Television, having majorly guest roles. She starred as "Anna Cortese" on the "Breathing Lessons" episode of "Strong Medicine."
The Illinois resident equally appeared in "ER," and on several talk shows in the early years after she left "The Bernie Mac Show."
Davis' most prominent role to date remains the portrayal of "Bryana," but she is no longer the little girl everyone saw and loved from 2001 to 2006. While she is yet to get back to Hollywood, she is focused on her son, living her best life.
Please fill in your e-mail so we can share with you our top stories!