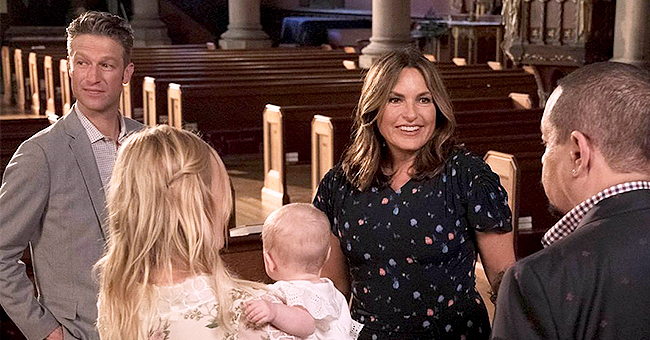 instagram.com/nbcsvu
'Law & Order: SVU:' the Squad Gets Together for Baptism of Amanda Rollins' Newborn Baby
Actress Kelli Giddish became a mother of two in November 2018. Her character in "Law & Order: Special Victims Unit" is also a proud mama.
"Law & Order: Special Victims Unit" always aims to get an emotional response from fans. A recent episode left fans' in tears.
The episode centered around Detective Amanda Rollins' newborn baby. Even though the SVU team was focused on uncovering the disappearance of a teenage runaway, they all gather for the baby's baptism.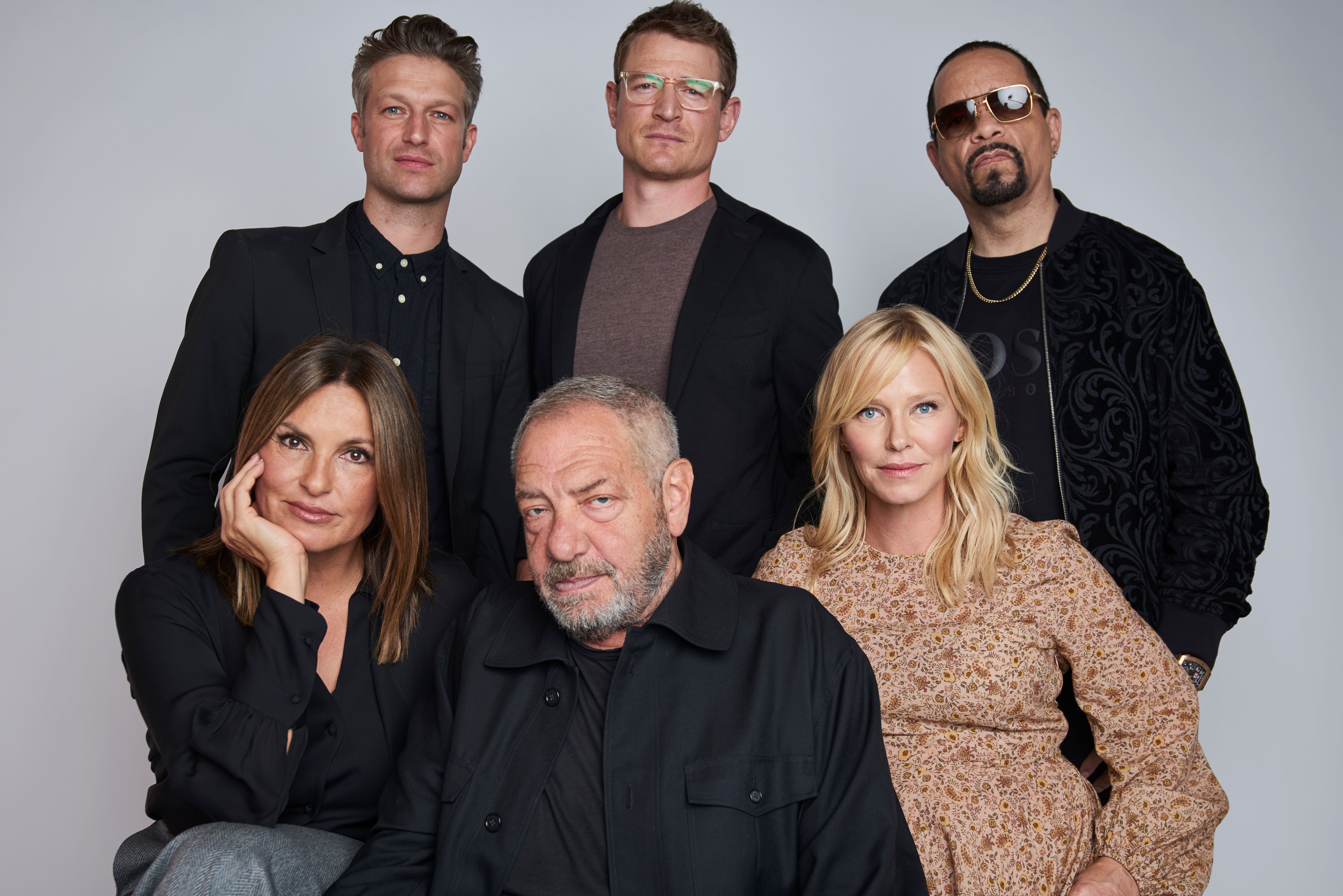 Mariska Hargitay, Peter Scanavino, Dick Wolf, Kelli Giddish, Ice-T, and Philip Winchester of NBC's Law & Order: SVU pose | Getty Images
Rollins welcomed her second child in an episode last season. In "The Burden of Our Choices," investigators look for the missing teenager.
The case makes Rollins (Kelli Giddish) reflect on her responsibilities as a mother of two children. During the episode, Fin (Ice-T), Olivia Benson (Mariska Hargitay) and Carisi (Peter Scanavino) join Rollins at a church in New York City.
The cast assembled for the baptism of Rollins' second daughter, Billie. The scene started with a revelation that Benson and Carisi are Rollins' daughter's godparents.
In the 20th season of the show, Rollins was pregnant. pt the baby's father a secret in the beginning but later revealed it was Dr. Al Pollack (George Newbern).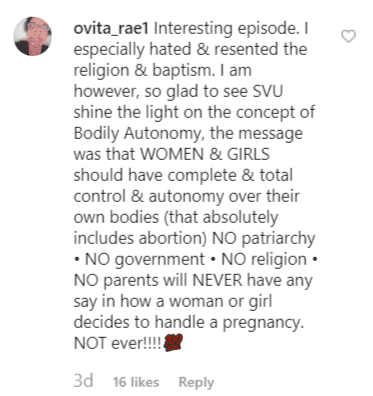 A fan comment on the "Law & Order: SVU" post | Instagram: @nbcsvu
At the time, Rollins contemplated abortion and Pollack agreed that he was okay with whatever choice she made. She decided to keep the baby and in "A Story of More Woe," Pollack asked Rollins to marry him.after the baby was born.
However, she refused because she felt he did not really love her. Like the actress behind the character, Rollins' is a mother of two.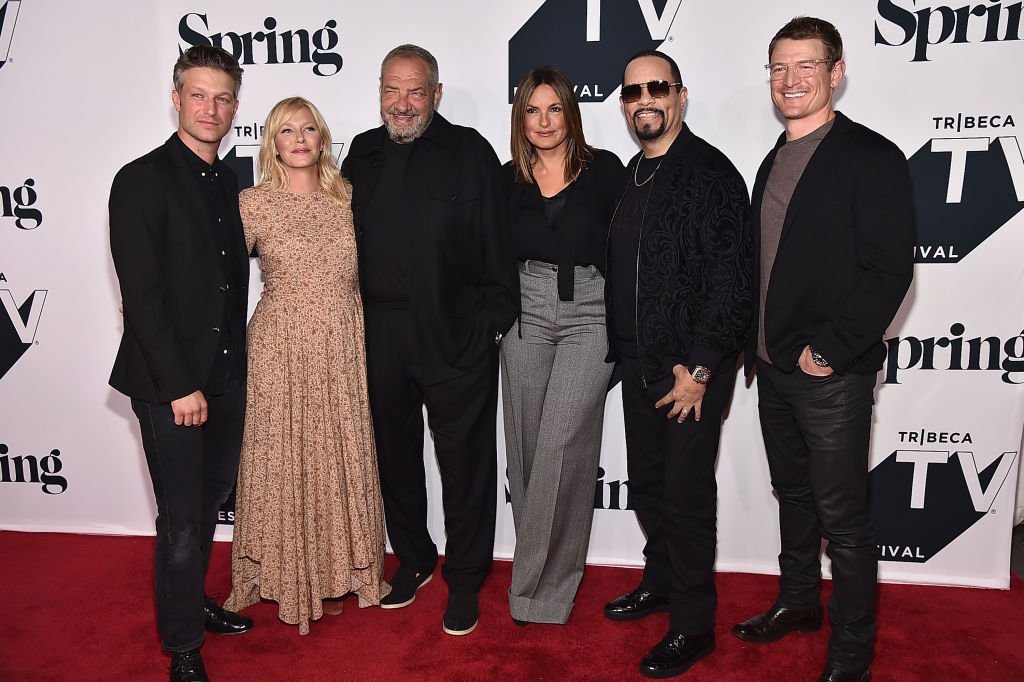 Peter Scanavino, Kelli Giddish, Dick Wolf, Mariska Hargitay, Ice-T, Philip Winchester attends the "Law & Order: SVU" 20th Anniversary Celebration the 2018 Tribeca TV Festival at Spring Studios | Getty Images
Rollin's in-show pregnancy matched up perfectly with Giddish's real second pregnancy. Giddish and her husband Lawrence Faulborn welcomed their second child in November 2018.
SVU is currently in its 21st season. It has set the all-time record for a primetime scripted network drama and broke a 20-season tie with the original "Law & Order" and "Gunsmoke."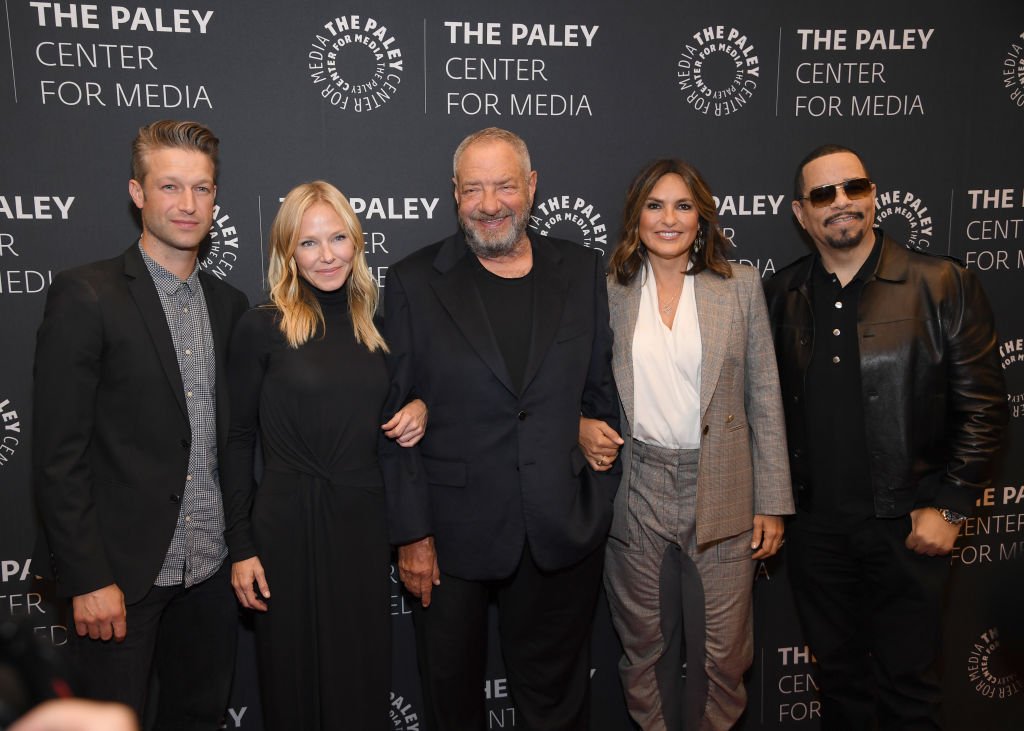 Peter Scanavino, Kelli Giddish, Dick Wolf, Marishka Hargitay and Ice-T attend the "Law & Order: SVU" Television Milestone Celebration | Getty Images
Hargitay opened up to CBS News about Benson's enduring fight for justice. She said:
"I think that there is an innate need for justice, to right wrongs, almost to the point of a character flaw. It became very apparent to me early on, we needed a compassionate, empathetic figure that would fight for women, fight for survivors, and treat people with the respect they deserved."
Please fill in your e-mail so we can share with you our top stories!