Fantasia Flaunts Toned Legs in Sequined Outfit & High Heel Boots on the First Night of 'The Sketchbook Tour'
Former "American Idol" winner, Fantasia shows off her trim figure in shimmering black dress and matching high-heeled boots in a photo from her first night on The Sketchbook tour.
Singer, Fantasia, is making waves along with her new album, "The Sketchbook." The former "American Idol" winner set the media ablaze with photos and clips from her ongoing tour to commission the new release.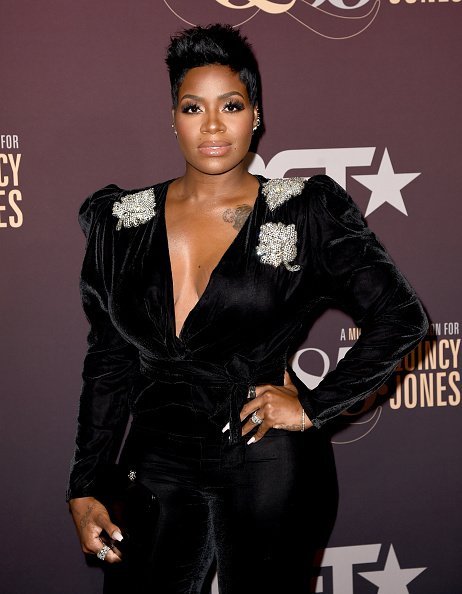 FIRST NIGHT ON THE MOVE, AND THE' GRAM IS ON FIRE
In one of her posts, the singer posed for the camera in a sequined long-sleeved, turtleneck dress, with slits on both sides running up to her waist to reveal flawless legs.
She wore this over a pair of black killer boots that gave the ensemble a fiery touch. "Night one @thetownshipauditorium #TheSketchbookTour #RockSoul," she captioned the post.
Followers of the songstress flooded the comment segment with fire emojis while commending her night's performance and killer outfit. One fan wrote:
"I really enjoy the show. What a great birthday gift to me. Thanks for rocking so hard."
"You are phenomenal, and you look fantastic," another wrote.
TAKE IT OUT WITH A BANG
The 2004 "American Idol" star also shared a video of her offstage performance with a group of girls to advertise her ongoing tour.
The clip ended with a view of The Sketchbook tour's cover image, displaying her special guests, Robin Thicke, Tank, and The Bonfire, all lined-up behind her. The video was captioned:
"I choose to take this one out with a big bang. Let's go ladies."
Another post showed a short cut-out from her live performance on stage, dressed in a shiny black attire with legs exposed, coupled with high-heeled boots and a hat. The clip showed her turning sideways while speaking into the microphone.
"I've turned a new corner & won't be looking back! #ATL We did that!! #SketchbookTour #HolyGhost showed up!" she captioned.
Once again, her fit thighs and rocking body drew all the attention. "The flex you do when yo thighs match!!! Ayeee!!!" one fan wrote. "Those legs," another noted with a kiss emoji.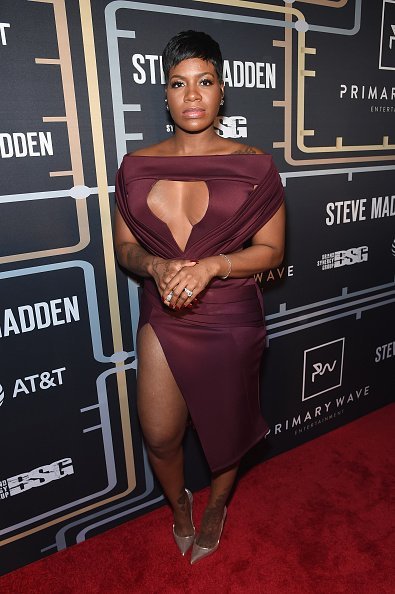 FANTASSIA WOWS WITH HER LEGS EVERY TIME
With many wondering how the star came by such perfect thighs, the 35-year-old was forced to take her followers through her not-so-demanding workout session, which landed her those legs.
"My legs are another one of my signatures, so ladies often ask me about my thigh muscles, so I wanted to show you how you can build them up."
"I build them mostly on the stage, but I've decided to start doing it on the stair master in "heels" along with my @shopbellabody shaper that helps with my posture and breaking fat down in that core area," the music idol wrote.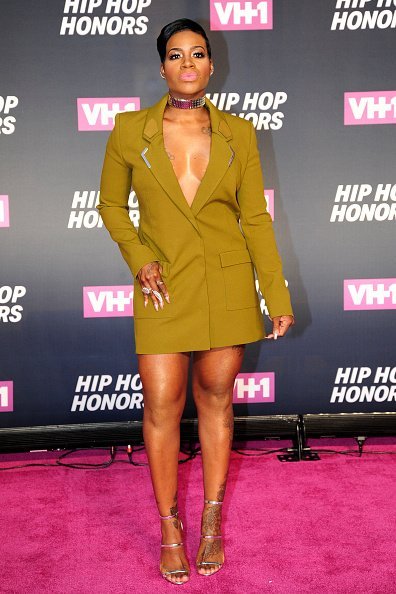 The singing beauty has been open about her workout routine and weight loss sessions in the past. In a 2013 interview with Essence, the 35-year-old revealed that working out started for her as a mental means of letting go after the birth of her son, Xavier. 
She also explained her diet plan and workout routine, which helped her lose 50 pounds successfully and get her pre-baby body back.