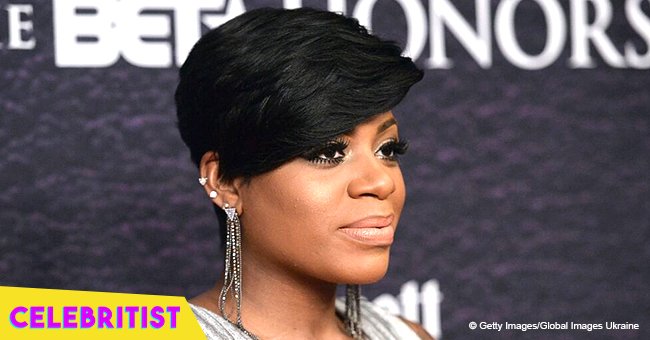 Fantasia's daughter stuns in black dress and orange coat in recent video
Zion Barrino, the 17-year-old daughter of "American Idol" winner Fantasia Barrino, took to Instagram to share a video of herself wearing a beautiful dress.
In the clip, the teen appeared wearing a big orange coat while recording herself with her phone in the mirror. When she opened her jacket, a wonderful black mini dress was visible.
She later danced her way down to the floor posing with her little sunglasses and her black high-heels until the video ended. Even though she was taping herself, the clip that she uploaded was taken from the phone of a different person next to her.
For the caption, Zion wrote, "I feel like I'm King Kong, name still goin ding dong! [sic]," followed by a red rose emoji.
ZION HELPED HER MOTHER WIN "AMERICAN IDOL"
Even though the girl was only three years old when Fantasia competed in the show, the singer's sacrifice story and all she had to do to give Zion a good life touched people's hearts and helped Fantasia to become a fan favorite.
The "I Believe" singer had to drop out of school when she gave birth to her daughter at the age of 17. Her then-partner, Zion's father, was a violent man who physically and mentally abused Fantasia during their short-lived relationship.
After a while, the singer knew that she had to leave, so she took Zion with her, and the rest is history.
ZION ON HER MOTHER'S SOCIAL MEDIA
Fantasia has done her best to show her fans that she is fiercely proud of her daughter, so she frequently shares photos of her on her Instagram account wearing different outfits and wowing the world about how fast she has grown.
One of the most recent ones showed Zion wearing a red top and blue jeans while posing in front of a silver Chevrolet SUV. In the caption, the singer admitted that Zion was learning how to drive.
FANTASIA'S TRIBUTE TO ARETHA FRANKLIN
After the highly talented and famous Aretha Franklin passed away, several people linked to the entertainment industry attended her memorial to pay their tribute.
One of them was Fantasia, who took her shoes off before her presentation started and sang a thrilling rendition of Aretha's "Precious Lord, Take My Hand/You've Got a Friend."
Several people considered that Fantasia's performance was the best of the ceremony, where other singers, like Jennifer Hudson and Ariana Grande, also sang.
Please fill in your e-mail so we can share with you our top stories!