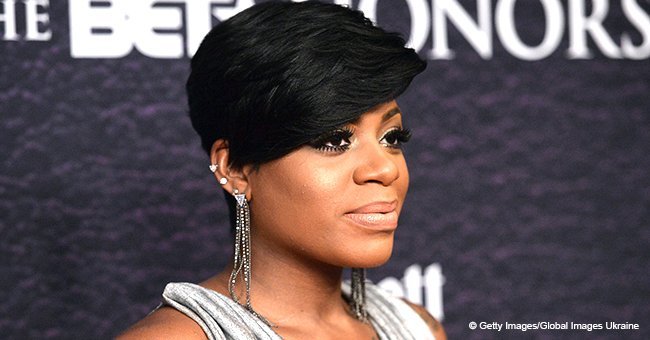 Fantasia Barrino shares pic of daughter Zion in red top & jeans as she learns 'how to drive'
Now that her daughter is 17-years-old, Fantasia Barrino makes sure to share a milestone in her daughter's life with her fans as she finally learns how to drive.
Taking to Instagram to share how her eldest daughter Zion has finally learned how to drive, she posts a boomerang of the beautiful teenager posing beside a silver Chevrolet SUV.
Fantasia, who gave birth to Zion Quari Barrino when she was only 17-years-old, has been supportive of her children's endeavors, making sure to be physically present in their simple milestones.
After having two children with different men, Barrino has finally found love that she believes will last a lifetime. The "American Idol" winner married her beau, Kendall Taylor, who has now become a father figure to her two children, Zion, and 6-year-old Dallas Xavier Barrino.
Getting married on a yacht, Fantasia made sure to have a red, black, and white theme that suited her unique personality. The couple was dressed in white for the once-in-a-lifetime occasion, and everything planned for their special day went according to how she's always dreamt of her wedding day to be like.
"Those who really know me know that I LOVE Water… Can you see it? How Happy I am.. This Man.. God made him just for Me and me Just For Him.. This Man.. Covers and prays for me and my children EVERY morning.. This Man… Loves My Father in Heaven and his name is God.. This Man allows me to just be a woman."
Fantasia is confident that she will not be experiencing any more pain in her life, especially since her "king" would not allow that to happen. Taking her past relationships as learning experiences, the singer shares that all her wrong decisions have led her to this moment and that all she ever wanted was real love, which she has finally found.
Her husband Kendall Taylor is the Chief Operating Officer of Metro Transportation, LLC., and the two of them have been living a quiet and happy life together with her two children.
Please fill in your e-mail so we can share with you our top stories!