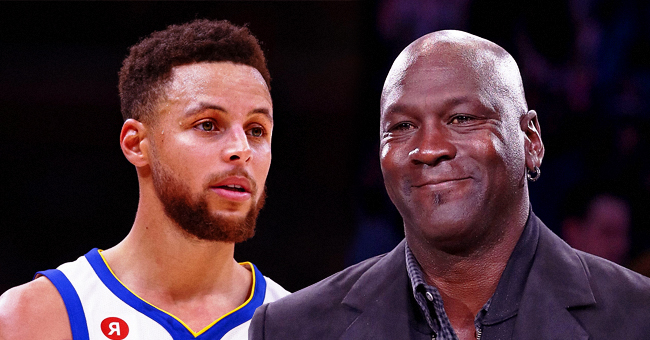 Getty Images
Michael Jordan Seemingly Shades Steph Curry, Says He's Not yet a Hall of Famer

Michael Jordan disappointed his fans by dissing basketball star Stephen Curry.
Fans were saddened and surprised when a player of Michael Jordan's stature and legacy dissed fellow player Stephen Curry.
Jordan, who is considered the greatest basketball player of all time, went out of his way to disparage the younger player in an interview with Today.
Curry, who is far from retirement, averages 23.5 points, 6.6. assists and 4.5 rebounds per game.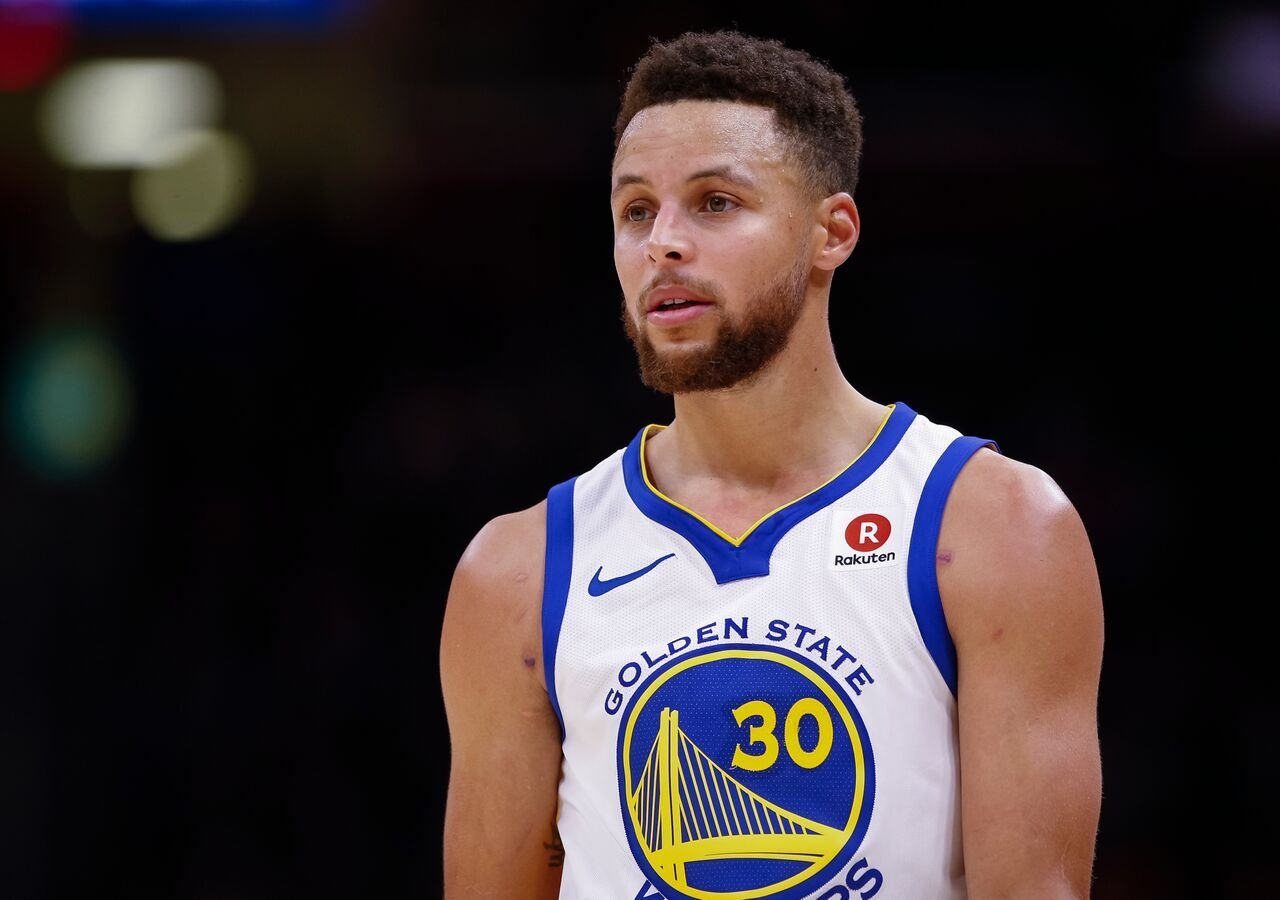 Golden State Warriors star Stephen Curry/ Source: Getty Images
MICHAEL JORDAN - "STEPHEN CURRY IS NOT HALL OF FAME MATERIAL"
Jordan stunned when he stated that Golden State Warriors player Stephen Curry is not "Hall of Fame" material.
Curry, who is now 30, and a long way from retirement is a three-time NBA Champion, a two-time MVP, six-time All-NBA, six-time All-Star, which makes Jordan's statement curious, to say the least.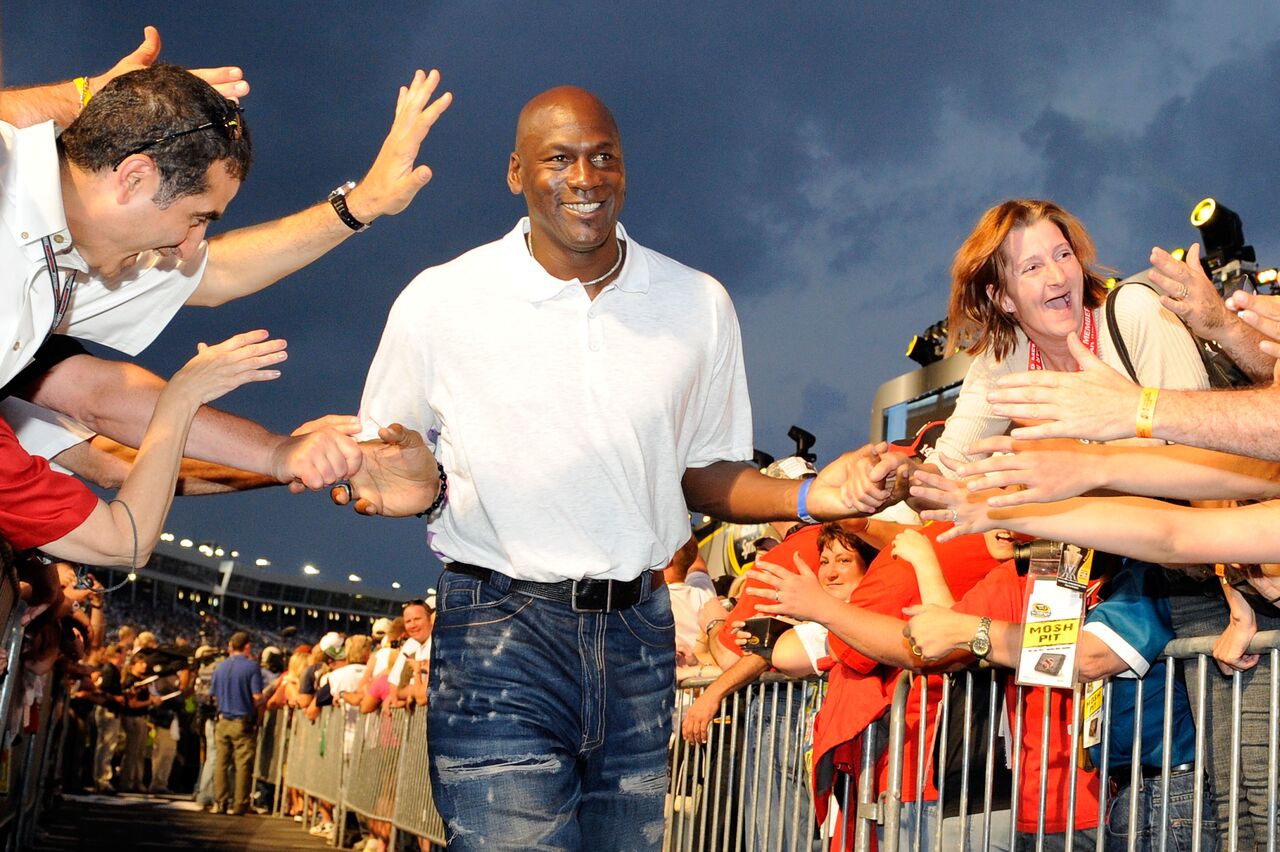 Basketball legend Michael Jordan/ Source: Getty Images
MICHAEL JORDAN'S DREAM TEAM
Jordan was asked if he would still pick Hakeem Olajuwon, Magic Johnson, Scottie Pippen, and James Worthy as his dream team, and he confirmed his choices - and killed it by adding that Stephen Curry wasn't Hall of Fame material yet. He said:
"He's still a great player. Not a Hall of Famer yet, though. He's not."
Ouch.
MICHAEL JORDAN - SOUNDS LIKE SOUR GRAPES
Since Jordan is retired and openly admits that he desperately misses the game, the remark may be tinged by sour grapes. Jordon, 56, would be back on the court in a heartbeat if he could.
STEPHEN CURRY - FAR FROM RETIREMENT
Curry, who is far from retirement, averages 23.5 points, 6.6. assists and 4.5 rebounds per game.
He is also considered an innovative player who has revolutionized the game
The truth is, even if Curry decided to retire tomorrow, he'd already be more than qualified for the Basketball Hall of Fame.
STEPHEN CURRY JOINS BARACK OBAMA INSPIRING YOUTH
Stephen Curry was one of the guests at Barack Obama's My Brother's Keeper Alliance Summit in Oakland, California.
Obama created the event in 2012 when he was still the President of the US after 17-year-old Trayvon Martin was killed. The organization was created to ensure that all youth, including boys and young men of color, have opportunities to improve their life outcomes and overcome barriers to success.
Obama and Curry spoke to an audience of young men, answering questions from the audience and speaking inspiringly on different themes such as lacking confidence or being aimless.
Curry emphasized the importance of teamwork, remind the audience that nothing great is achieved alone.
Please fill in your e-mail so we can share with you our top stories!