Buster Keaton: 15 Little Known Facts about the Hollywood Pioneer
Despite having done the bulk of his cinematic work during the '20s, Keaton has been anything but forgotten by film enthusiasts and the industry, and yet there is a lot that the public doesn't know about this star.
Late Buster Keaton is probably the most famous American star of Hollywood's silent era. He could only be compared to British-born Charlie Chaplin, although many consider Keaton to be the ultimate master of silent comedy.
Keaton was a seminal comedian, actor, producer, screenwriter, and director that shaped the industry for years to come, even though the industry stole the creative control that made his early films so valuable.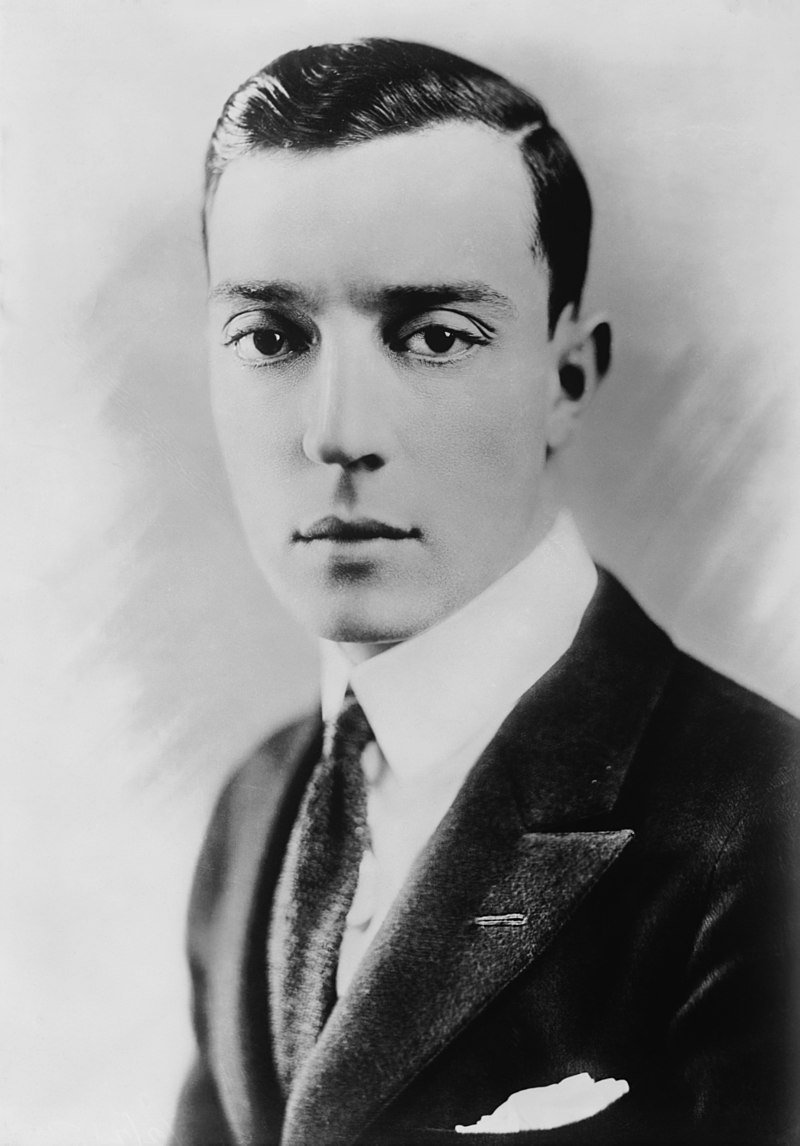 The "Great Stone Face" died in 1966, aged 70. Here are some facts about this legendary Hollywood auteur that reminds us why he made such a profound impact in the art of making movies.
THE MOST DANGEROUS STUNTS
The renowned film critic Roger Ebert once wrote that "no silent star did more dangerous stunts than Buster Keaton." The filmmaker certainly pulled some of the most impressive stunts, and famously did them without the help of doubles.
But there is one stunt that stands above them all for its boldness and perfection. We are talking about the celebrated scene in the film "Steamboat Bill, Jr." (1928) on which the façade of a house falls down on Keaton, who walks out unharmed thanks to being standing in the exact spot of an upper window of the building.
So many things could have gone wrong, and even Keaton's life was seriously endangered when the stunt was filmed. Fortunately, and thanks to Keaton's set of skills, the scene was done in just one take.
NECK INJURY
While none of Keaton's many stunts claimed the filmmaker's life, he certainly suffered his share of movie-related injuries, but this never kept him from going at it again.
One of his most significant injuries was sustained during the filming of 1924's "Sherlock, Jr." While shooting the scene on top of the moving train, Keaton was hit by water harder than expected and made him hit his head with a rail.
Only years later, when Keaton had a routine exam with X-rays, he learned that he had actually fractured his neck while performing the stunt.
HOUDINI
As a child, Keaton worked at his parents' vaudeville roadshow called "Mohawk Indian Medicine Company." Apart from Keaton, and his parents, there was a fourth member of the company, and it was no other than the world's most famous escapist.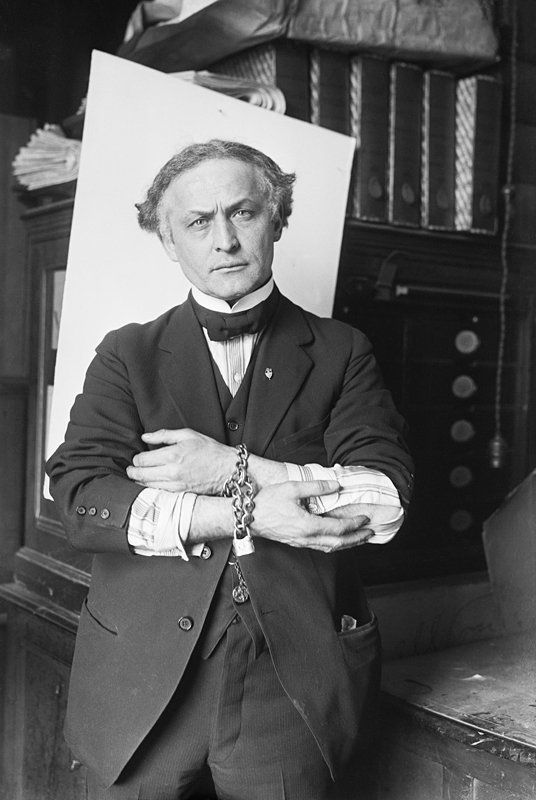 Not only Houdini was friends and partner with the Keaton's, but he also gave Buster, whose real given name was Joseph, the name he became known for.
According to a popular story, however unconfirmed, Houdini saw a young Keaton fall down a flight of stairs and get up unharmed, which allegedly prompted him to exclaim, "That was a real buster!" 
MOST EXPENSIVE STUNT
The movie-making pioneer went further than anybody else in his times when it came to adding drama and realism to his films, and if he didn't mind risk his life for a stunt, a couple thousand dollars wasn't going to stop him.
For his 1926 acclaimed film "The General," which he wrote, directed, produced, and starred in, Keaton set a railroad bridge on fire until it collapsed along with a real working steam locomotive into the Row River in Oregon.
With a cost of $42,000, the stunt became the most expensive one in the history of silent films. In today's dollars, the budget for the bridge scene would be about half a million dollars.
MARRIAGES
Keaton married for the first time in 1921, to actress Natalie Talmadge, with whom he shared two sons named James and Robert. The relationship deteriorated after welcoming the children, and they divorced in 1932.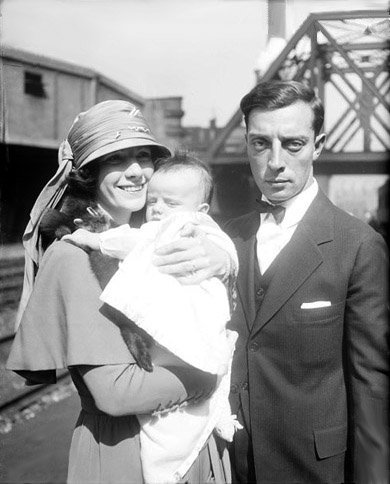 The filmmaker's second marriage was to his nurse Mae Scriven in 1933. The doomed marriage, which was allegedly a consequence of an alcoholic binge, only lasted three years.
In 1940, Keaton married his third and last wife, Eleanor Norris. The relationship with Norris, 23 years younger than him, went on until the time of his death. Eleanor Norris Keaton died in 1998.
ORSON WELLES
Orson Welles is considered one of the greatest American filmmakers of all time, mostly thanks to his 1941 film "Citizen Kane," which in turn went on to be one of the indisputable classics of Hollywood cinema.
Welles, who grew up watching Keaton's movies and like him wrote, directed, and starred in his own films, was a great admirer of the silent movie pioneer. In fact, before his death in 1985, Welles was working in a documentary about Keaton.
Welles went as far as saying that Keaton's 1926's comedy about the Civil War, "The General" was "the greatest comedy ever made, the greatest Civil War film ever made, and perhaps the greatest film ever made?
INSTITUTION
By the 1930s, after Keaton's career as a director was past its peak, the filmmaker descended into alcoholism and depression, which ended up with Keaton sent to a rehabilitation institution in 1934.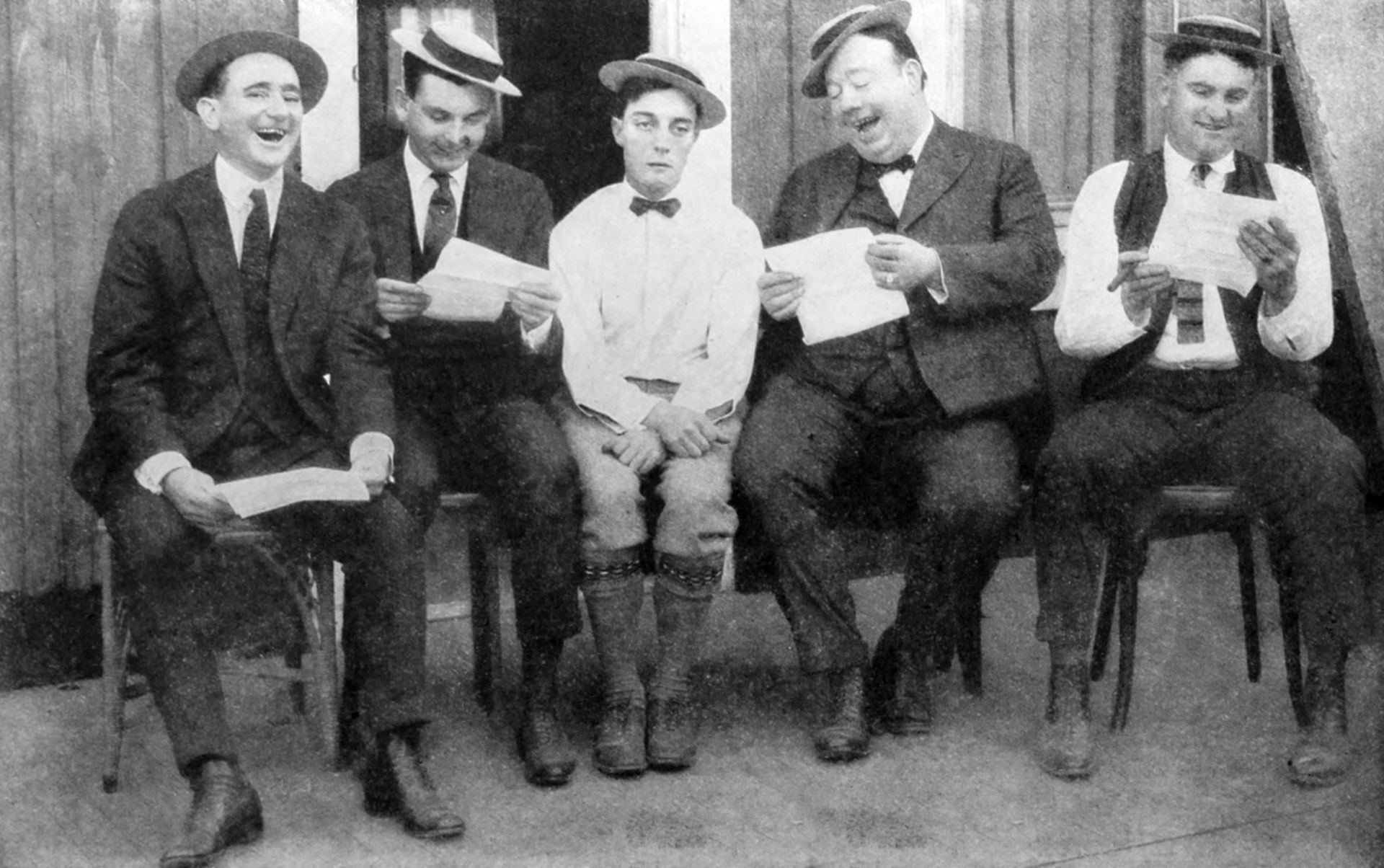 As Keaton himself later claimed, he eventually escaped from the facility using an old trick he learned from Houdini to slip out of a straitjacket and run away.
MILKY WAY AD
In 1961, a 66-year-old Keaton starred in a television ad for the Milky Way chocolate bar. The Hollywood legend played a billboard worker that interacts with an animated cow.
Despite his age at the time, he couldn't resist pulling a humble stunt and he can be seen falling backwards gracefully at the end of the spot.
JACKIE CHAN IS A FAN
65-year-old Chinese action film star Jackie Chan is probably the most popular Asian martial arts artist in Hollywood since Bruce Lee, and this is in great part thanks to his unique mix between martial arts and visual comedy.
When thinking about the influence of Keaton in the industry, Chan would be, for many, the less likely personality to come to mind for most, but in fact, he has been compared to the masters of silent comedy, and he has accepted that influence.
"I wanted to be like a Chaplin or Buster Keaton, but all the martial arts directors I worked with wanted me to copy Bruce Lee," he said in 1995. But as a stunt artist himself, Chan admitted in 1996 that he though Keaton was the best.
DOUBLED FOR OTHER ACTORS
Keaton was so addicted to the thrill of doing stunt work that not having enough with doing his own stunts in his films, he doubled for other actors that needed to perform dangerous scenes as well.
In the 1924 film "Sherlock, Jr." Keaton doubled for the motorcycle driver that falls off the bike, leaving only Keaton's character riding on the vehicle's handlebars without knowing that nobody is steering it.
UNSCRIPTED
Keaton's brilliantly devised visual comedy gags and cinematic narrative were so precise, with every little detail taken care of by the perfectionist genius, making it hard to believe that most of his films were in fact made without a script.
"Two or three writers and I would start with an idea and then we'd work out a strong finish and let the middle take care of itself, as it always does," the filmmaker once said in an interview.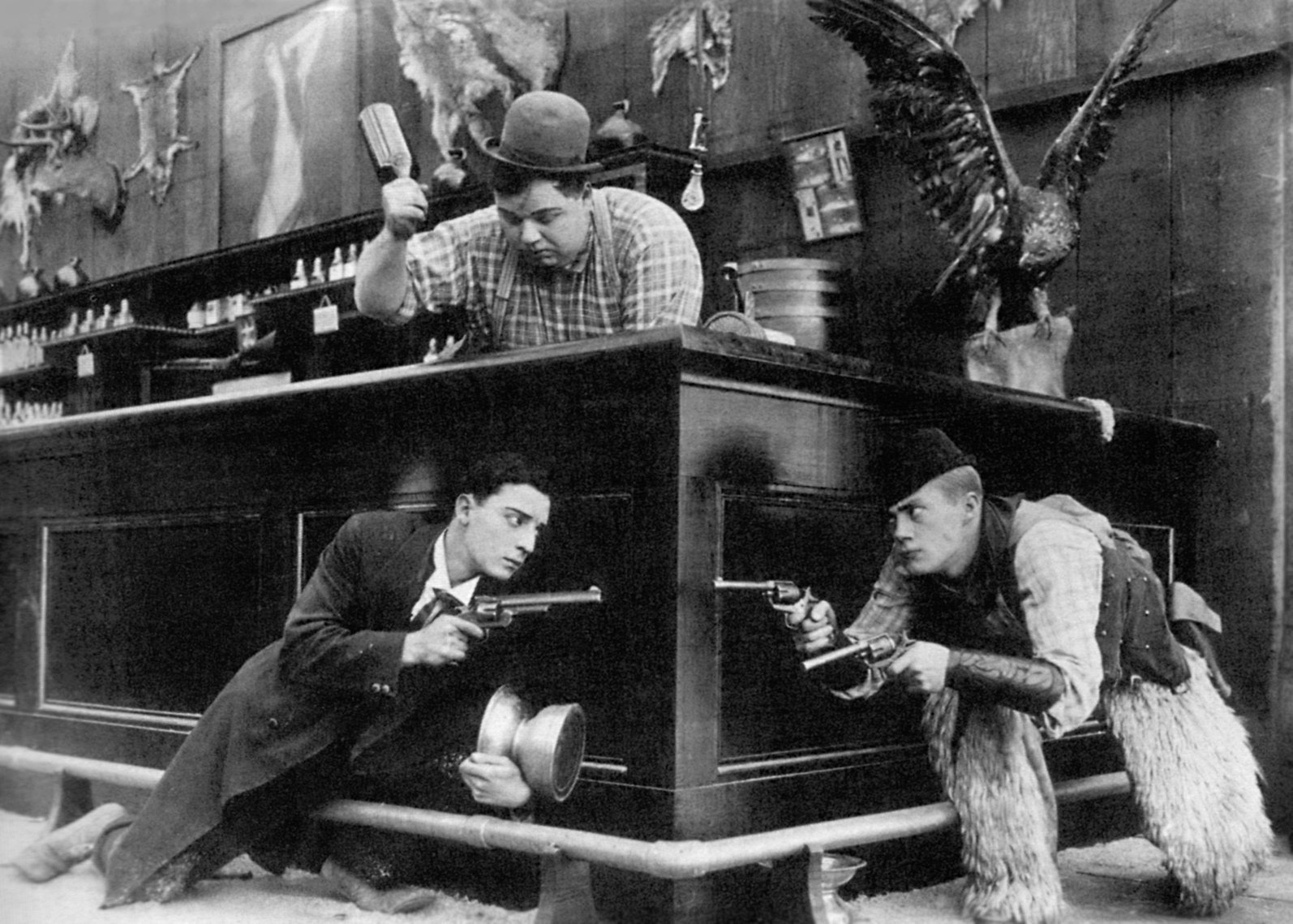 "Sometimes, we'd work out a gag in advance; other times, it would work itself out as we went along. In those days we didn't use miniatures or process shots. The way a thing looked on the screen was the way you'd done it," Keaton added.
A TREASURE IN HIS OLD HOME
In 1952 English actor James Mason, who was at the time the owner of the former home of Keaton, made the amazing discovery of several prints of the filmmaker's works, including lost titles and alternate versions of some of his films.
Among the films rescued from Keaton's long-forgotten editing shed was "The Blacksmith," originally released in 1922 and then lost until a copy of it was found in the vault.
According to Curbed, the found film's "combined value at the time was worth more than that of the estate." The home, built for Keaton and his first wife in 1926, has also been property of Gary Grant and Marlene Dietrich. 
WROTE FOR OTHER COMEDIANS
When Keaton lost control of his films after the studios decided to not allow him to write or direct but only act as instructed, he had to find some other way to let it all out of him.
During the '30s, the comedic genius did uncredited work writing scripts for other comedians like the Marx Brothers and Red Skelton, for a fraction of his former salary.
CHAPLIN HELPED HIM REVIVE HIS CAREER
When the era of silent film came to an end in the late '30s with the arrival of the "talkies," slapstick comedy started to be outdated and this marked a critical decline in Keaton's career.
Even though he continued working in talking films, he never had near the success he experienced at the peak of his career. Keaton's rocky love life and struggles with mental health and alcohol addiction, made it all worse.
But 1952 meant a return to prominence for the filmmaker, thanks to Keaton being cast by Charlie Chaplin in his film "Limelight," on which the two silent-film legends play fading music hall comedy stars.
THE GREAT STONE FACE
Apart from his daredevil stunts and his signature gags, Keaton's most recognizable feature was his expressionless face, something that he developed in his early years as part of his family's vaudeville act.
Keaton's body language and eye expression were so effective in conveying emotion that he didn't need any further explanation. Not in vain he earned the nickname of "The Great Stone Face."