Johnny Galecki's Girlfriend Stuns in Tight Dress, Showing off Baby Bump in New Pics
"The Big Bang Theory" star's girlfriend, Alaina Marie Meyer, flaunted her baby bump in the latest social media update, and the fans absolutely adored her for it.
Meyer, 21, shared a couple of cute photos of herself wearing a stunning black dress while posing at some outdoor location. Her fitting outfit perfectly accentuated her adorable baby bump.
She left out Galecki and went solo while posing for the snapshots. However, she was accompanied by her dog in the images.
"The Big Bang Theory" star's girlfriend captioned the post, "Same pic, new dress."
Meyer also let her followers know that she is on the 35th week of pregnancy by adding a hashtag, "35 weeks," in her caption.

REACTION FROM THE  FANS
Her followers welcomed the lovable post and were quick to drop in comments of praise and encouragements. A few of them praised her by calling her, "Swaggy momma," while others mentioned that she was "beaming" in the snapshots.
Meanwhile, one follower expressed their surprise upon knowing that Meyer was already 35 weeks pregnant.
"[Oh my god] is it really 35 weeks already? Yay!" 

IT'S A BOY!
The couple first shared the news of Avery's pregnancy a couple of months ago in May through their social media. Galecki stated at the time that they were "over the moon" about welcoming their baby into the world.
In the same message, the 44-year-old actor also requested his fans to respect the privacy of him and his girlfriend during their celebratory time.
Toward the end of May, the couple also revealed to their fans that they were having a baby boy. Meyer stated in her Instagram story, which is now unavailable, "To all who voted boy, you were right!"
The couple also threw a gender reveal party to mark the special day and shared an adorable snapshot from the day.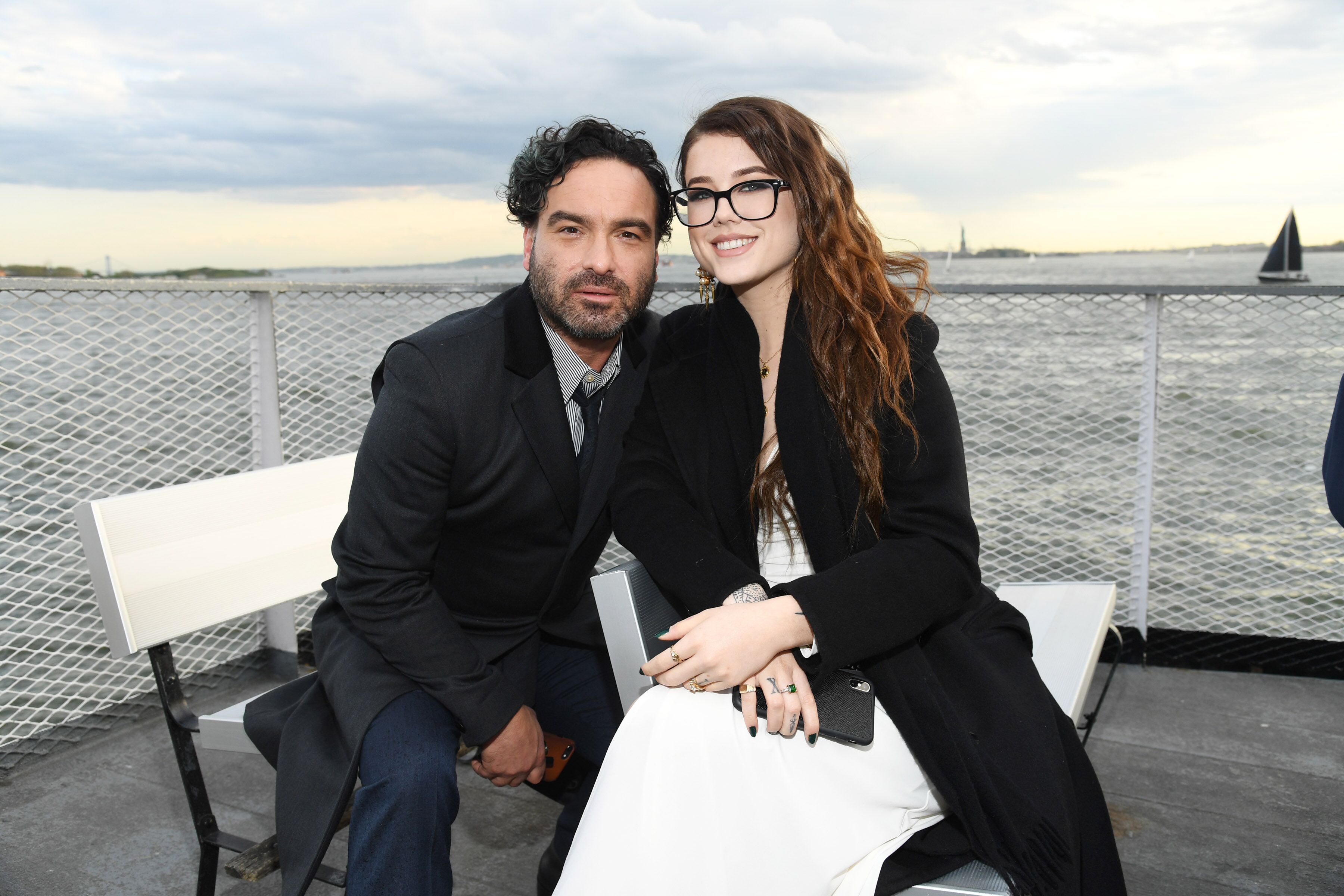 Both Galecki and Meyer enjoy sharing special moments of their lives with their fans on social media. Recently, Meyer also made headlines by sharing a throwback photograph of herself.
The pair made their first official appearance as a couple during the red carpet event of 2018's People's Choice Awards held at Santa Monica.
.