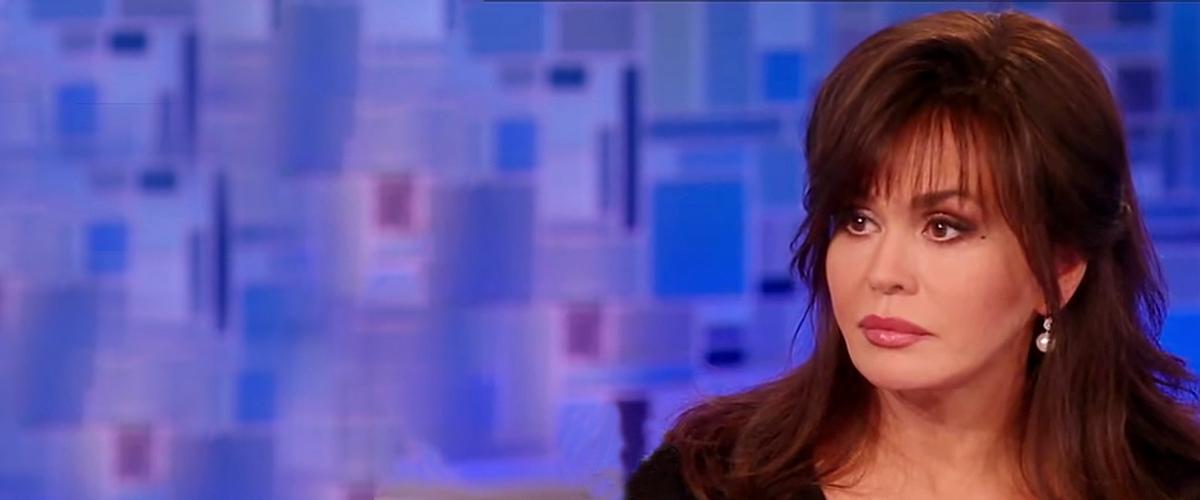 youtube.com/Katie Couric
Marie Osmond Reveals Why She "Cut off" Her Daughter Who Ended up Living in a Car
Marie Osmond revealed that she's all about tough love when she refused to give her daughter financial help knowing it would leave her homeless.
"The Talk's" newest co-host Marie Osmond was not ashamed on Wednesday when she shared the story of how she tried to straighten her daughter out by letting her suffer and not helping out.
Marie, 60, has a career spanning almost her entire life. Having grown up in a musical family, the singer is best known for being part of the duo with her brother Donny Osmond.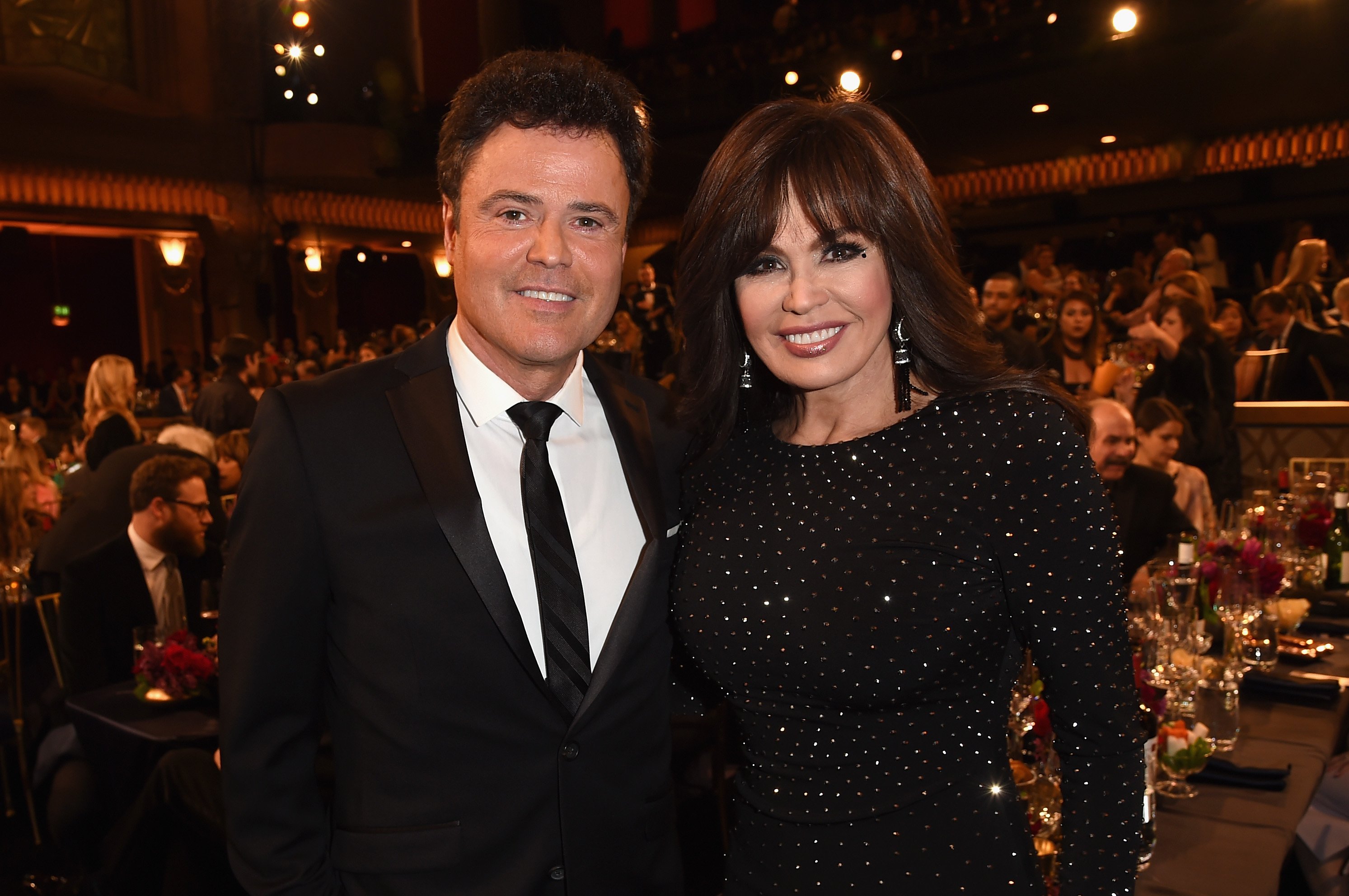 Donny and Marie Osmond attend the TV Land Awards in Beverly Hills, California on April 11, 2015 | Photo: Getty Images
Marie Osmond's career
The sibling pair are set to end an 11-year run in Las Vegas with "The Donny and Marie Show," a residency spin-off from the pair's tv show of the same name which ran from 1976 to 1979.
In addition to television, Marie has also dished out hits like "You're Still New To Me," "Paper Roses," and "Read My Lips." With her brother, she released, "I'm Leaving It Up To You" and "Deep Purple."
Marie grew up with eight brothers who are all singers, so it's no wonder the entertainer has a big family herself. The "Who's Sorry Now" singer has eight kids after three marriages.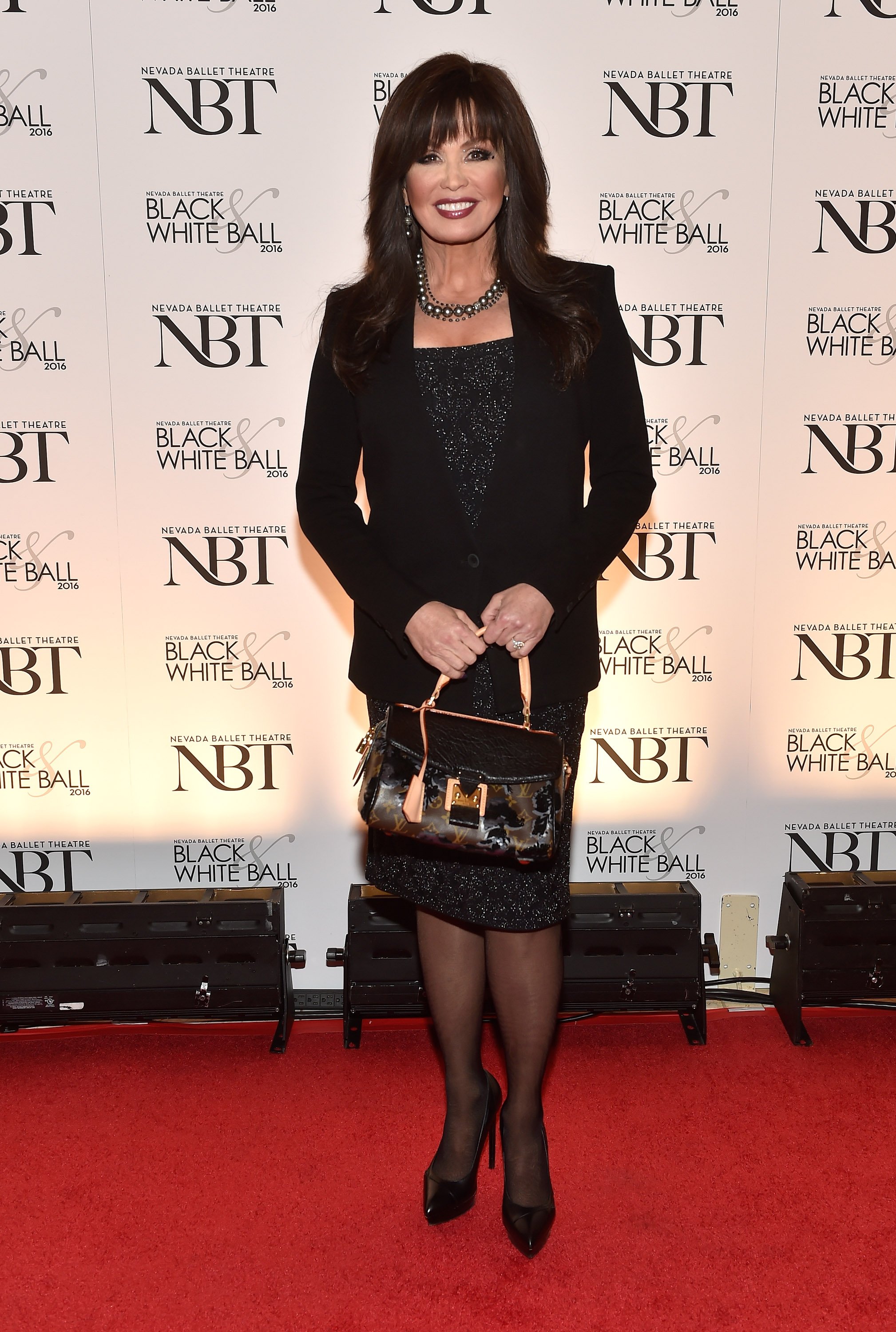 Marie Osmond attends the 32nd annual Black & White Ball in Las Vegas, Nevada on January 23, 2016 | Photo: Getty Images
Her seven children
Her oldest son is Stephen James Craig, whom she had with ex-husband Stephen Lyle in 1983. The pair divorced in 1985. In 1986, Marie married Brian Blosil and had biological kids Rachel and Matthew.
Soon after, she and Brian decided to adopt. Jessica, Micahel, Brandon, Brianna, and Abigail all entered the picture, racking Marie's hen house to eight.
Unfortunately, Michael died tragically in 2010 at just 18 years old. To get through it, Marie turned to music. She received criticism for going back to work so soon after the loss but said it's how she processed the pain.
Her five grandkids
Plus, she still had seven kids to provide for, especially after her and Blosil's divorce in 2007. Luckily, she found love again in 2011 when she tied the knot with Steve Craig.
Marie's children also help to keep her going. The big-on-family singer not only has her own to love on, but she's obsessed with her new grandchildren.
There are Stephen's three kids Stephen Jr., Christian, and Maxwell, Rachael's daughter Rocket Jade, and Brianna's baby girl, Maude Bailey-Moon Schwep.
Her endearing love for family
Back when she only had three grandchildren, Marie told Closer Weekly that "nothing comes close in comparison with the blessings I receive from being a mother to my eight children and grandma-of-three."
Now that she has five grandkids, we don't just have to imagine how blessed she must feel because we see it all the time on her social media where Marie constantly shares pictures of and dotes on the little ones.
In 2013, she revealed that she has "tried really hard to be a normal mother" to her kids. With her busy schedule, she found the energy after being taught from her own mom how to work at work — and at home.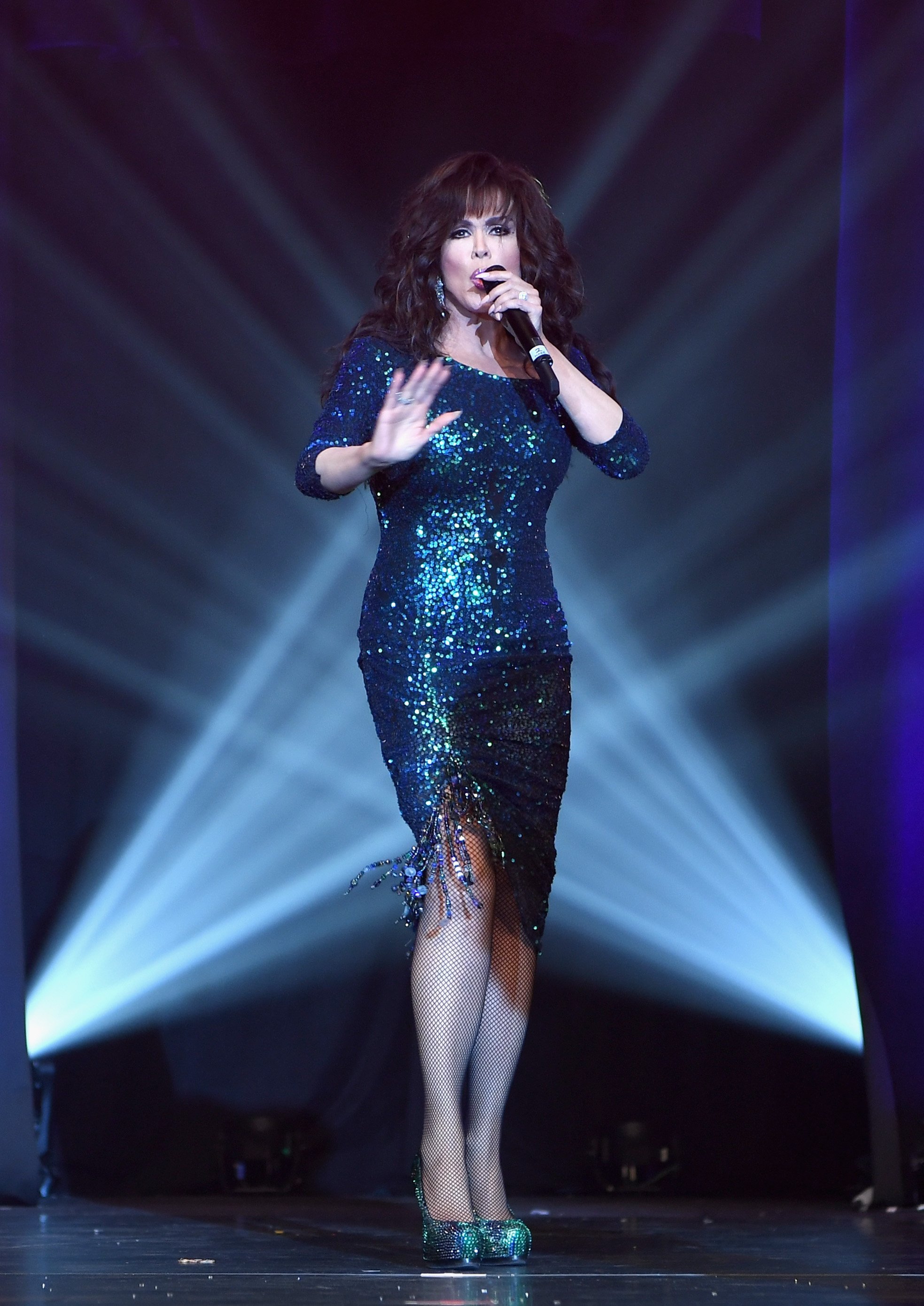 Marie Osmond performs at Caesars Palace 50th anniversary gala in Las Vegas, Nevada on August 6, 2016 | Photo: Getty Images
Her kids are proof of her efforts
And her kids are showing the fruits of her efforts. In January 2019, Marie broke down as she shared that her then 16-year-old daughter Abigail told her she loves her mom.
"They're so sweet. How many 16-year-olds tell you they love you?" Marie asked. She also revealed that her kids were caring and determined enough to tell Marie to lose weight when she had to for her health.
"They are the best things I've ever done, ever," Marie said. As a mom and a public figure though, Marie's actions will always be subject to criticism from the public.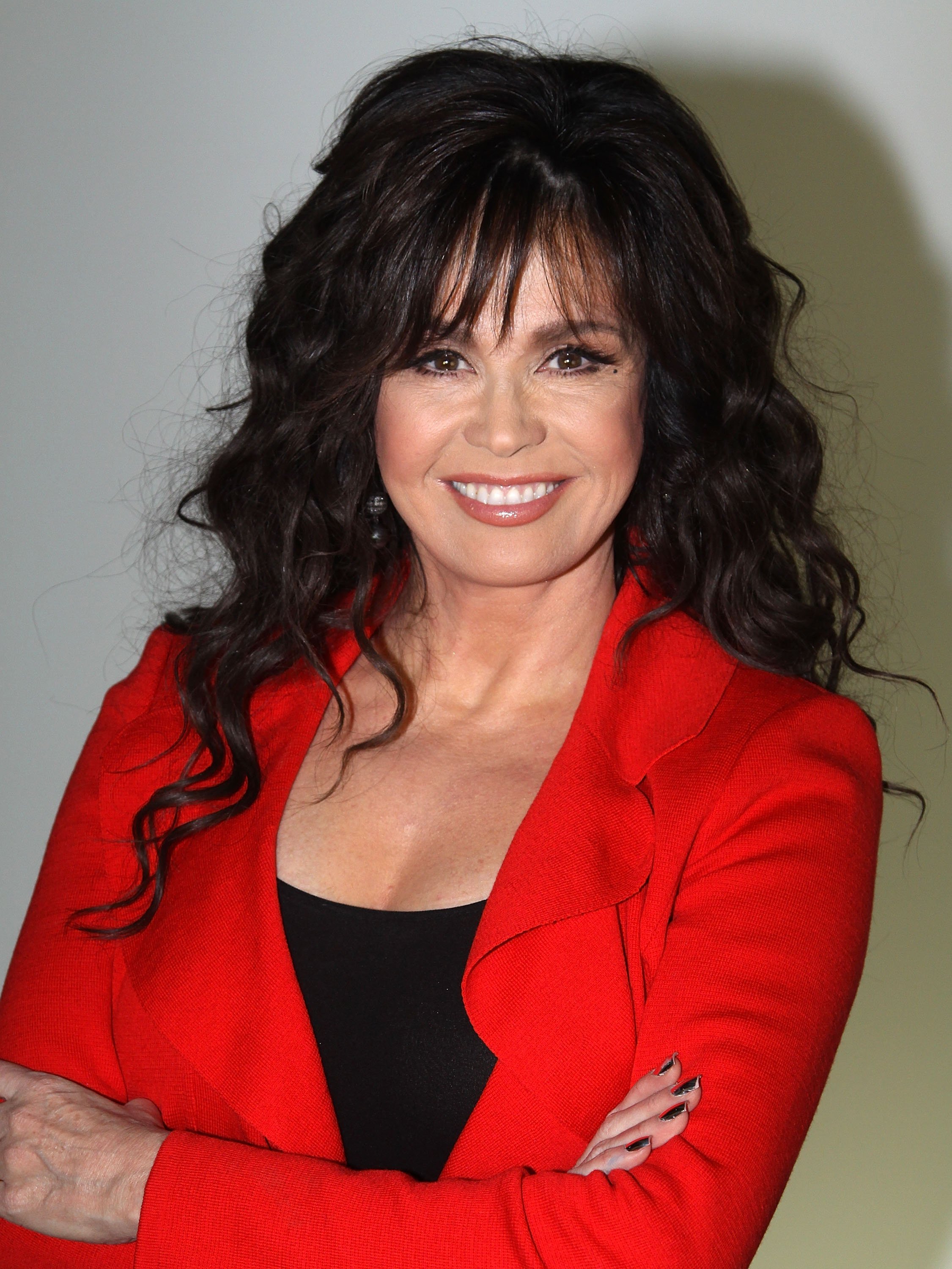 Marie Osmond poses to promote "A Broadway Christmas" in New York City on December 8, 2010 | Photo: Getty Images
Marie's act of tough love
On Wednesday, Marie shared one of the most difficult things she felt she had to do for her young daughter, describing it as an ethic that would avoid certain things later on in life.
Marie explained that one of her girls who were struggling needed financial help over and over and, as terrible as it sounds, Marie eventually stopped giving her the help.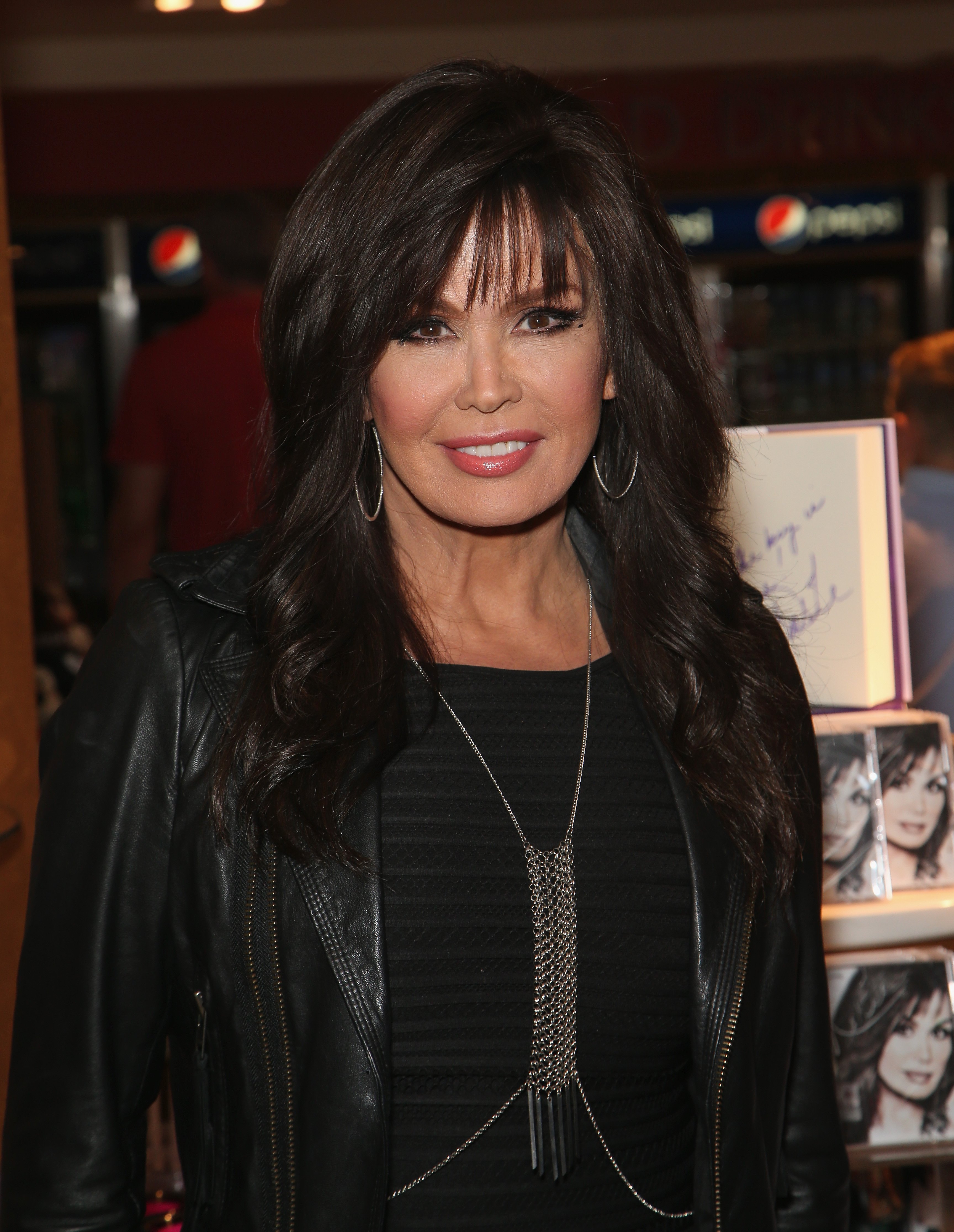 Marie Osmond poses during an album singing event in Las Vegas, Nevada on April 9, 2016 | Photo: Getty Images
She explained:
"I said 'I'm sorry I'm not gonna help you,' and I knew that she would end up living in her car. And she says today — she's one of my hardest workers — and she said today that it was the hardest time in her life."
Marie continued: "I knew that if I didn't reboot her, that she would be that way her whole life." She added that children need to be taught that ethic so they would learn to love themselves and survive.
"Our job as parents is to teach [our kids] to take care of themselves, but to be there when they need it," the country music singer said. With that, her co-hosts and the audience applauded in agreement.
Marie, who admitted that she "enabled" her older kids, was definitely acting out of parental wisdom that most will appreciate, while others might decry. Either way, her kids are thriving now.
Please fill in your e-mail so we can share with you our top stories!