Duane 'Dog' Chapman Thinks No One Will Ever Love Him as Much as His Late Wife Beth Did
As Duane "Dog" Chapman continues to mourn the death of his wife, Beth Chapman, he is not dating and believes that he will never find the kind of love he shared with her.
Since his wife Beth Chapman, died of throat cancer in June, 2019, Duane "Dog" Chapman has continued to keep her memory alive, while grieving over his loss, he says:
"When your spouse dies, as a man, I mean as me, so generally probably everybody, you're released from that obligation of being married."
While he focuses on his career and raising his children, "Dog" admits that in the months since Beth's death, he has no plans to be in a relationship. He explains his thought process since becoming a widower, saying:
"So your mind and you go crazy. And then after a while, you realize that never will no one ever love me as much as she did. And I will probably never love anyone else as much as I loved her."
Despite previous media reports that "Dog" was dating again only weeks after her death, he tells PEOPLE, he is not dating, and his outlook on intimacy and relationships has changed, he explains:
"Sex is a thing like almost in the past right now. I'm not having it and I don't care. It's weird."
"Dog" confesses that without Beth, being alone has not been good for him because he tends to get emotional and lost in his thoughts if he is not surrounded by people.
He says his family have been his greatest support and grieving has been hard on everyone in their family. 
As his family grieves together, he shares that one of his children has struggled the most to accept that she's gone because they were so close to Beth.
"One daughter said 'ok mom you can come back now. It's ok mom…ok come back now,'" he reveals.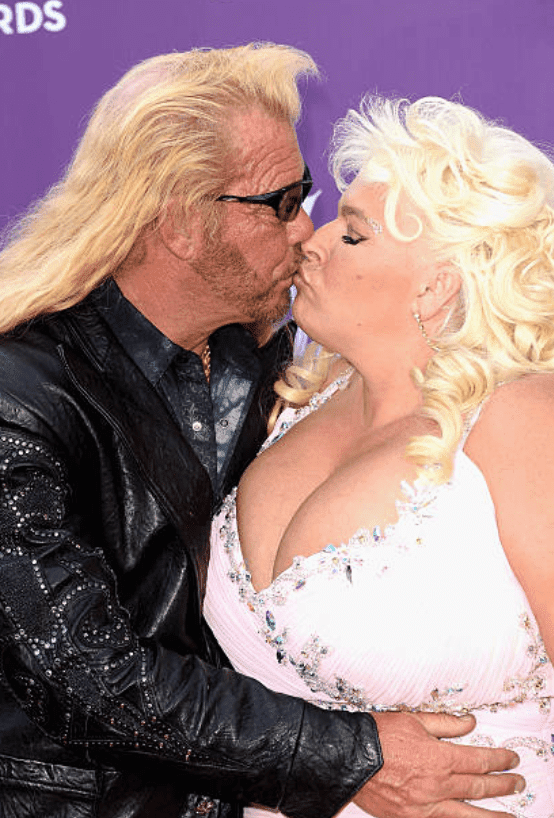 He acknowledges that at the moment he is not interested in a relationship and the complexities that come with getting to know some new and opening up to them about his life.
He has been focusing on his family and maintaining a healthier lifestyle, since being hospitalized for what he thought was a heart attack. "Dog's" health scare turned out to be a pulmonary embolism.