Julianne Hough Dazzles in Sparkly Dress While Shooting NBC Holiday Special 'Holidays with the Houghs'
Julianne Hough takes to social media to give fans a peek at her outfit choices for her and brother, Derek's upcoming project, "Holiday with the Houghs." 
Julianne and Derek Hough are notable figures when it comes to professional dancing. Julianne has just completed her first season as a judge on NBC's "America's Got Talent," while Derek judges on "World of Dance," also on NBC, and is a six-time "Dancing with the Stars" champion.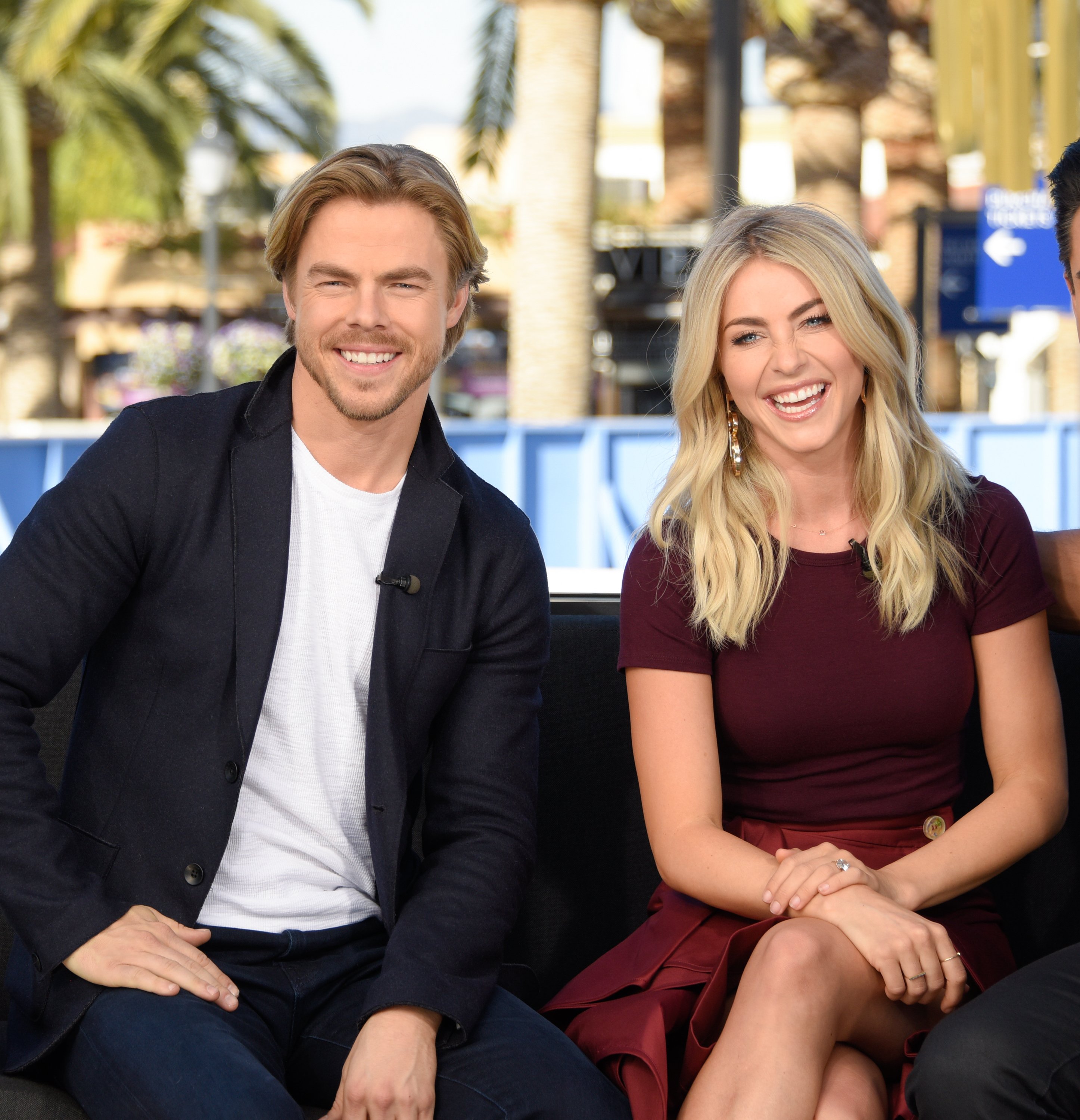 There couldn't be a better pair to spearhead NBC's upcoming holiday special, "Holiday with the Houghs!" An excited Julianne recently shared a short video clip on her Instagram story. The gorgeous dancer wrote to caption the clip,
"Rolling up to film our #HolidaysWithTheHoughs special like…"
The video affords fans a view of the star wearing a sparkly dress, which is befitting of a glamorous dance competition. The silver bodysuit flatters Julianne's toned physique; it is of a halterneck design and sports a very low back.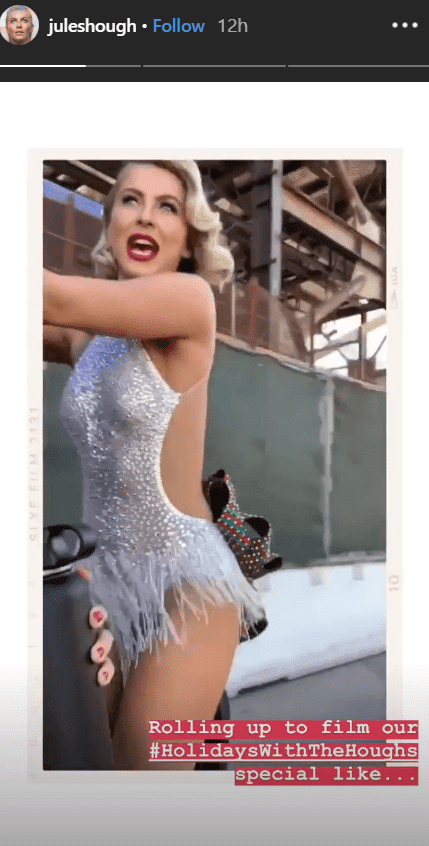 The 31-year-old brought the diva look to a classic finish sporting red lipstick and with her blonde hair styled in a retro fashion quite reminiscent of legendary fashion influencer, Marilyn Monroe. 
Lucky for Julianne's fans, the post is not the only one she shared as the diva posted another flaunting a uniquely designed outfit which she revealed is yet another one she'll rock during the special.
Julianne wrote, alongside Christmassy emojis, to caption the snap, which is a back view of the bodysuit,
"Sneak peek of one my looks."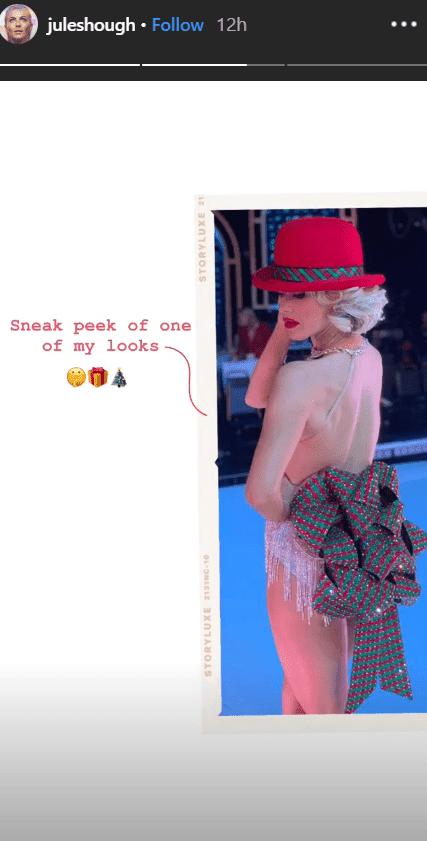 This time, the number, which is also of shimmery silver, bears a big decorative bow, of the signature green and red, at the waistline. 
The much that can be garnered from the new posts is that Julianne is very excited about the special program and that she is heads-deep in work preparing for it. 
According to reports, the show, which will be hosted by the Hough siblings, will be a star-studded one that will feature show-stopping song & dance performances.
Including Special Guest Artist performances as well as comedy sketches, surprises and tons of holiday spirit. Sounds promising!