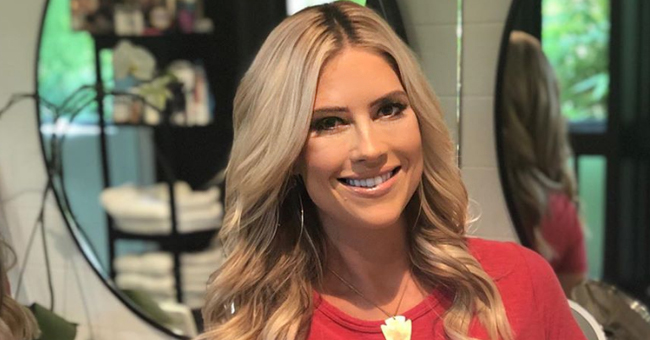 instagram.com/christinaanstead
Christina Anstead of 'Christina on the Coast' Reveals How Baby Hudson Is Different from Her Other Children
Since welcoming her third child in September, Christina Anstead confesses that compared to her experience with her older children, her new born son has been harder to deal with.
They say every child is different and so is the experience of raising them. With the arrival of her third child, Hudson London Anstead, "Flip Flop" star Christina Anstead is learning that lesson the hard way, she explains:
"Even though I know this is not my "first rodeo" our newest addition literally rocked our world. I guess I was naive in thinking 'well we are older and wiser and we've done this before so this is going to be pretty easy.' Umm, not quite lol."
Christina and her husband, Ant Anstaed are raising five children together; she has Brayden El Moussa and Taylor El Moussa with her ex-husband and former "Flip Flop" co-star, Tarek El Moussa.
Ant has Archie Anstead and Amelie Anstead from his marriage to Louise Anstead. Hudson is the couple's first child together.
"We are a blended family where our kids range from 6 weeks to 16 years. Each of our children come with their own set of wonderful traits and quirks," she continues.
Christina admits that Hudson is "completely unique" from all her other children and the parenting techniques she tried with them haven't seemed to work on him.
In previous Instagram posts, Christian mentions that Hudson has been the toughest of all her children because he can cry for hours on end. In her recent post about him, she adds:
"He's also been battling some tummy issues so we've had to make adjustments, be a team and ask for advice, while also scouring the internet for any solutions."
Christina says she' discovered the "Peanut App," which helps create support groups for mothers, she shares her excitement saying:
"I love seeing moms helping moms. ♥ Being a new mom can feel lonely and isolating so @peanut a great platform to find your village. #peanutapp"
While managing a newborn has been challenging for the couple, according to PEOPLE, their relationship is stronger than ever because they have "a synchronicity there that works."
"Perfection in a picture!!! ?❤" Ant remarks on her post.

Ant Anstead comment's on a picture of Christiana Anstead's and her son Hudson Anstead | Source: instagram.com/christinaanstead
Ant tells PEOPLE their relationship is so strong because they have similar interests, the couple makes an effort to spend together and support each other's careers.
Please fill in your e-mail so we can share with you our top stories!